British singer denies his song Thinking Out Loud copied Marvin Gaye's Let's Get it On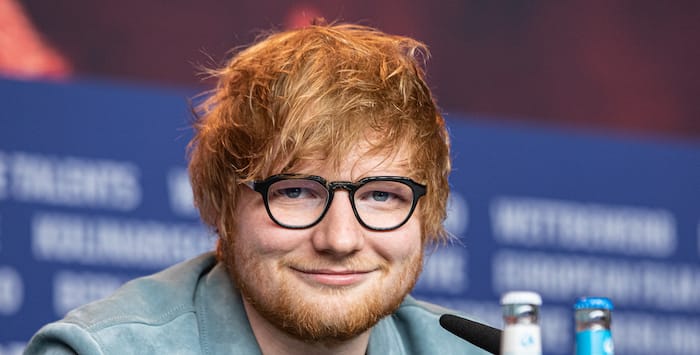 A judge has told the jury in Ed Sheeran's copyright trial "we don't allow dancing" in court.
The British singer appeared in Manhattan District Court this week to deny his song Thinking Out Loud copied Marvin Gaye's Let's Get it On.
As the trial began on Tuesday, US District Judge Louis Stanton instructed the seven-member jury that although music will be played in court, "We don't allow dancing". The trial is expected to last a week.
Heirs of Gaye's co-writer, Ed Townsend, argue that Sheeran, Warner Music Group and Sony Music Publishing owe them a share of profits for allegedly copying the song.
Seeking £80 million in damages, they allege that Sheeran and his co-writer Amy Wadge "copied and exploited, without authorisation or credit" the Gaye song, "including but not limited to the melody, rhythms, harmonies, drums, bass line, backing chorus, tempo, syncopation and looping". They dispute the claim.
Sheeran's lawyer argued that both songs are distinct from each other and that no artist should be allowed to "monopolise" common musical elements. "No one owns basic musical building blocks," said Ilene Farkas.
This latest claim comes a year on from when Sheeran secured victory at a trial in London of claims he copied his hit song Shape Of You.
There was no sign of court attendees losing composure during a 2017 copyright infringement trial trial at New Zealand's High Court. Lawyers sat in stoney-faced silence as Eminem's Lose Yourself blasted through courtroom speakers. Watch the footage below: