Dame Sue Carr's swearing-in ceremony will be live streamed on Monday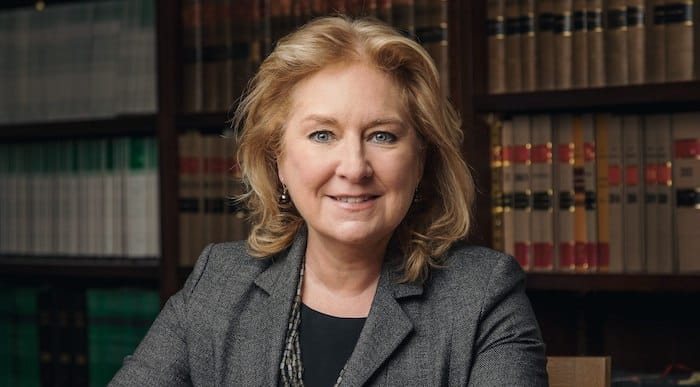 The first woman to lead the judiciary in over 750 years will assume the title of Lady Chief Justice, according to reports.
Dame Sue Carr will officially take up the role as head of the judiciary in England and Wales on Monday (2 October), following the retirement of Lord Burnett of Maldon.
The ceremony will take place at the Royal Courts of Justice and will available to the public to view via a live stream for the first time in history.
Since news broke of Carr's appointment earlier this summer, a question mark has remained over which judicial title she would opt for: Lord Chief Justice, Chief Justice or for the first time in history, Lady Chief Justice.
Well, The Telegraph now reports that Carr has gone for Lady Chief Justice.
To facilitate this, the newspaper says the Justice Secretary, Alex Chalk MP, will have to issue a statutory instrument to change the judicial title. This is because the post, which dates back to 1268, is written into law as Lord Chief Justice under section 64 of the 2003 Courts Act.
Carr grew up in Surrey, attending Wycombe Abbey School before reading law at Trinity College, Cambridge. She was called to the bar in 1987 and undertook pupillage at Brick Court Chambers and 2 Crown Office Row, now 4 New Square, where she became a tenant in 1988. She developed a broad commercial practice, taking silk in 2003.
Her judicial career began in 2009, when she was appointed a recorder. She was appointed a High Court judge in 2013 and a Court of Appeal judge in 2020.