Lady Chief Justice?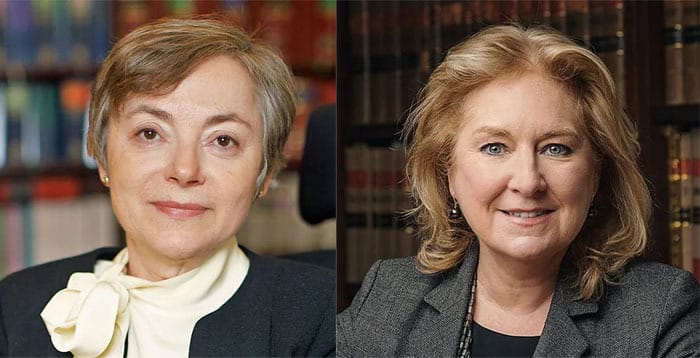 The judiciary of England and Wales is to be headed by a woman for the first time in 755 years.
Dame Victoria Sharp, 67, president of the King's Bench Division of the High Court, and Dame Sue Carr, 58, a lady justice of appeal, are reportedly the final two candidates shortlisted for the role of Lord (Lady?) Chief Justice and have been interviewed by a special panel.
Alex Chalk, the Lord Chancellor and Justice Secretary, is expected to announce within the next fortnight which of the two women will secure the top job, once his and the Prime Minister's recommendation is approved by the King.
The Lord Chief Justice, currently The Right Honourable The Lord Burnett of Maldon, 65, is the head of the judiciary and the president of the courts of England & Wales. They represent the views of the judiciary to parliament and the government.
More than 100 men have held the post since it was established in 1268. The law may have to be amended to accommodate the next 'Lady Chief Justice' because the role is written into UK constitutional law only as 'Lord', reports claim.
Bristol-educated Dame Victoria was called to the bar in 1979, became a recorder in 1998 and a QC (now KC) in 2001. She was appointed as a justice of the High Court in 2009 and was the first woman to hold the position of president of the Queen's and the King's Bench Divisions.
Cambridge-educated Dame Sue was called to the bar in 1987 and took silk in 2003. She was appointed a recorder in 2009, a High Court judge in 2013 and an appeal court judge in 2020.
In November 2022, Lord Burnett announced his intention to retire from the role on 30 September 2023. The next 'Lady Chief Justice' faces challenging tasks ahead, with issues such as the backlog of cases to barrister strikes to cuts to funding, likely topping her agenda.