Devices left outside 3VB in Gray's Inn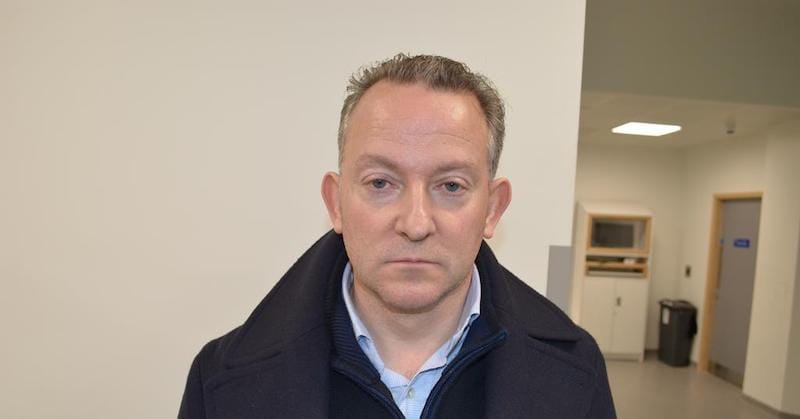 A businessman who conspired to plant fake explosive devices in the heart of legal London has been jailed for more than eight years.
Jonathan Nuttall, 50, was found to have been behind a scheme which saw two fake explosive devices placed near barristers' chambers 3 Verulam Buildings (3VB) in Gray's Inn, London.
Nuttall was convicted last month and subsequently jailed for eight years and two months on Friday.
The plot came after Andrew Sutcliffe KC and Anne Jeavons, both of whom are 3VB tenants, acted on behalf of the National Crime Agency (NCA) in a case against Nuttall which resulted in the confiscation of more than a million pounds from his wife, Amanda Nuttall, in 2019.
When the NCA's efforts to recover the cash put Nuttall's stately home, Embley Manor in Romsey, Hampshire, at risk, the businessman is said to have become upset and planned the fake bomb plot with his driver, Michael Sode, and former Royal Marine Michael Broddle.
Sode and Broddle were handed sentences of six and a half years and seven years, respectively.
Legal Cheek previously reported that on 14 September, 2021, one fake explosive device was left outside Sutcliffe and Jeavons' chambers while the other was left close to a bench. Both were placed inside envelopes bearing Sutcliffe's old Army nickname "Sooty" and contained false allegations against him. Smoke grenades were set off next to the devices to cause maximum alarm.
3VB is a leading commercial set, with particular strengths in banking, financial services, commercial dispute resolution and civil fraud. Sutcliffe specialises in banking and financial services and was called to the bar in 1983. He took silk in 2001. Jeavons, meanwhile, spent time as a solicitor at Magic Circle law firm Linklaters before pursuing a career as a barrister.