M&A specialist Nick Emmerson takes top Chancery Lane role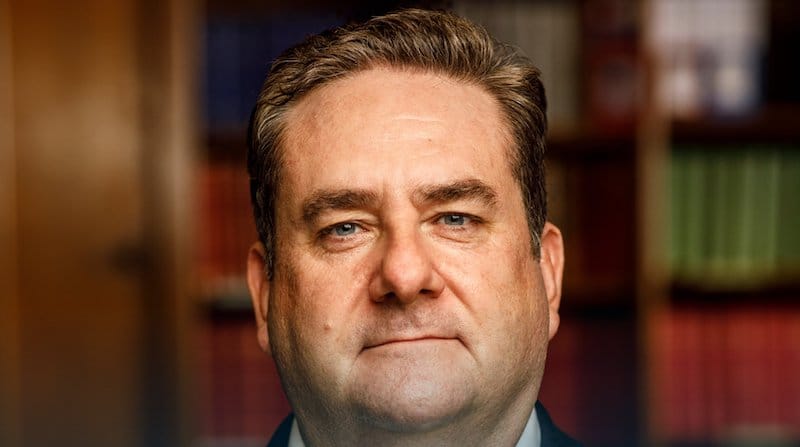 A City lawyer has become the 179th president of the Law Society of England and Wales.
Nick Emmerson specialises in international capital market transactions and cross-border mergers and acquisitions, and is a partner at Square Mile outfit Lewis Mathys Emmerson.
Emmerson studied politics and East Asian studies at Newcastle University before training as a solicitor with Dentons. He went on work for Herbert Smith Freehills, Eversheds Sutherland and Gateley.
The Yorkshire-born president is fluent in Japanese and has spent a good chunk of career in far-flung destinations including Japan, Hong Kong and Singapore. As well as England and Wales, Emmerson has been admitted as a solicitor in Hong Kong and Ireland, and as an attorney in the state of California.
We are delighted to welcome Nick Emmerson as the 179th president of the Law Society of England and Wales! 🎉

Currently a partner at Lewis Mathys Emmerson LLP, Nick has qualified to practise law in four different countries; bringing a high level of international expertise that… pic.twitter.com/S8HJSnBhOd

— The Law Society (@TheLawSociety) October 11, 2023
Commenting on his appointment, Emmerson said: "I am honoured to serve as Law Society president. It is critical that we continue to focus on improving the justice system, upholding the rule of law and supporting members."
He continued:
"I am eager to lead a profession that is both outward-facing and internationally minded. In an increasingly interconnected world, I have adopted a global approach to my work. I have coupled this approach with both regional experience and time in the City. This triangle of experience will allow me to bring a fresh perspective to the Law Society and strengthen the future of the profession."
Emmerson succeeds Lubna Shuja, who made history in October 2022 when she became the Law Society's first Asian and Muslim president.