Event: How tech is changing finance and retail — with Womble Bond Dickinson in Southampton
Thursday 7 February; open to all students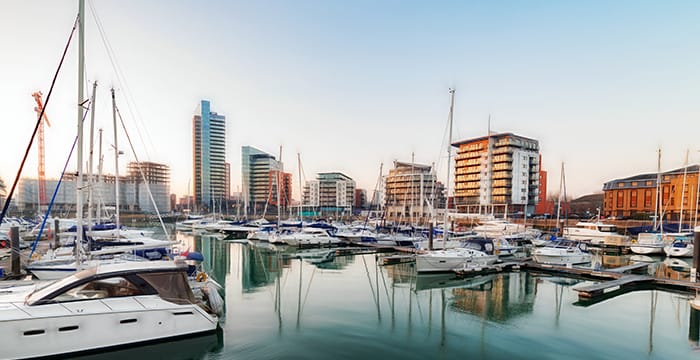 The finance and retail sectors have been among the most affected by the technological disruption that is sweeping the globe. New hybrid industries, such as fintech and e-commerce, that have sprung up as a result are ripe with opportunities — not least for lawyers, whose skills are always in demand at times of societal change.
On the evening of Thursday 7 February Legal Cheek is partnering with transatlantic law firm Womble Bond Dickinson for a commercial awareness and careers discussion about how tech is changing finance and retail.
The event takes place at the firm's Southampton office, which has longstanding strengths in these sectors with a client base in the south of England, London and internationally through the firm's network of 26 offices.
It commences from 6pm with a panel discussion, chaired by a Legal Cheek journalist, featuring lawyers from the firm who specialise across these practice areas. They will discuss their experiences of advising finance and retail clients over recent years — particularly in relation to applying new tech-led business models to existing law — and take questions on the wider challenges they have faced as well as the opportunities that are presenting themselves.
The speakers — who will be announced in due course — will also share insights about their own career journeys and offer advice to those seeking to pursue a similar path.
After the discussion there will be networking, drinks and nibbles with the speakers, Womble Bond Dickinson trainees and members of the firm's graduate recruitment team.
Apply to attend below. The event is open to all students. You'll be asked to submit a CV and two questions for the panel.