Thursday 31 January at ULaw London Moorgate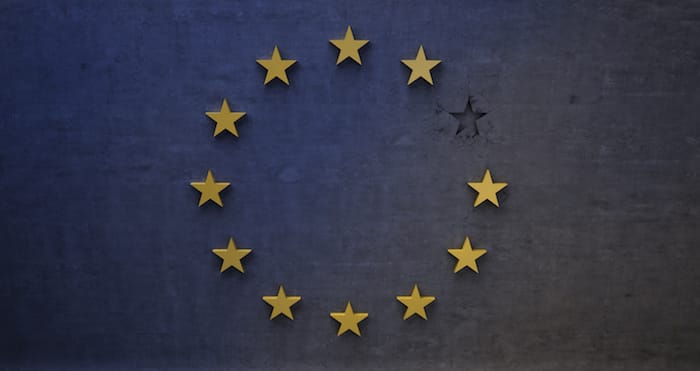 As Brexit deadlock continues, and the government ponders its next move as the EU refuses to budge on Theresa May's rejected deal, the UK finds itself mired in uncertainty.
Suddenly, EU law is a hot topic, with lawyers specialising in this area regularly featuring on the TV news and in national newspapers. Their insights may offer the best clues as to what comes next.
For students preparing to enter the legal profession, the unfolding drama is a good opportunity to observe law in action. At the same time, they are anxious about the increasingly farcical nature of the exit process, which could impact the future of London as a global legal and commercial hub.
On Thursday 31 January, Legal Cheek is partnering with The University of Law (ULaw) for an evening of Brexit-themed commercial awareness discussion and careers advice at its London Moorgate centre that is open to all students. Speakers from Ashurst, Henderson Chambers, Hogan Lovells, Shearman & Sterling and ULaw will answer students' questions and share their views in a discussion chaired by Legal Cheek reporter Aishah Hussain, from 6pm.
Afterwards there will be drinks, snacks and networking with the speakers, trainees/pupils from their firms/chambers and members of their graduate recruitment teams.
Speakers
Sir Alan Dashwood QC (Henderson Chambers)
Sir Alan Dashwood's 40-year career in EU law spans most forms of legal practice – as an advocate, scholar, teacher, author, editor and a senior EU civil servant. His familiarity with the European Court of Justice goes back to the time when he was Legal Secretary to Advocate General J-P Warner (1978 to 1980). He has appeared regularly before the European Courts over a period of more than 20 years, litigating in French as well as in English, initially as agent for the Council in its disputes with other EU institutions and with Member States, and since his return from Brussels to the Chair of European Law at Cambridge, as a barrister.
Lorraine Johnston (Ashurst)
Lorraine Johnston provides commercial and insightful advice on key regulatory developments affecting a variety of financial services firms. She specialises in all aspects of financial regulation and works with a broad range of clients in the FinTech and RegTech space, from start-ups to global investment firms launching new services or products. Lorraine has an in-depth knowledge of the Payment Services Directive 2 (PSD2) and its impact on the retail banking sector, as well as Open Banking. She also advises clients on the regulatory environment for Initial Coin Offerings (ICOs) and cryptocurrency trading. Lorraine has worked with UK and overseas banks and investment firms on new governance arrangements as a result of the Senior Managers and Certification Regime (SMCR) as well as the impact of FCA rules on Conduct Risk. She also advises on the revised Markets in Financial Instruments Directive (MiFID II), the Alternative Investment Fund Managers Directive (AIFMD), the Benchmark Regulation (BMR), and the PRIIPs KID Regulation.
James Webber (Shearman & Sterling)
James Webber is a partner in the Antitrust practice in Brussels and London. He focuses on EU and UK antitrust law. James's competition practice and experience are very broad covering merger control, behavioural competition, State aid and litigation. His work has included acting as lead advisor on EUMR and CMA merger approvals, State aid notifications and litigation, defending cartel damages actions, advising in respect of UK market investigations and studies as well as counseling clients on on-going antitrust and competition matters.
Andrew Eaton (Hogan Lovells)
Andrew Eaton's practice focuses on the interaction between business and government. Andrew assists clients in the public and private sectors on both contentious and advisory matters, including administrative and public law, commercial judicial review, EU law, commercial human rights, information rights, and public affairs and policy. Andrew has been actively involved in Hogan Lovells' Brexit work since before the EU Referendum took place in June 2016. He has advised a number of clients from a wide variety of industry sectors on the legal and policy implications of Brexit and has authored a number of articles and blogs on the subject.
Trevor Tayleur (The University of Law)
Trevor Tayleur is an associate professor at The University of Law. He qualified as a solicitor in 1982, practising at a Holborn firm and then the Church Commissioners for England. He joined The University of Law in 1991 and played a leading role in developing EU Law as a new core subject. He is now a course designer with responsibility for EU Law, Public Law and Competition (Anti-trust) Law and has contributed a number of articles to publications such as the New Law Journal.
Apply to attend below. You'll be asked to submit a CV and two questions for the panel.