Thursday 4 February, 4pm to 6pm, taking place virtually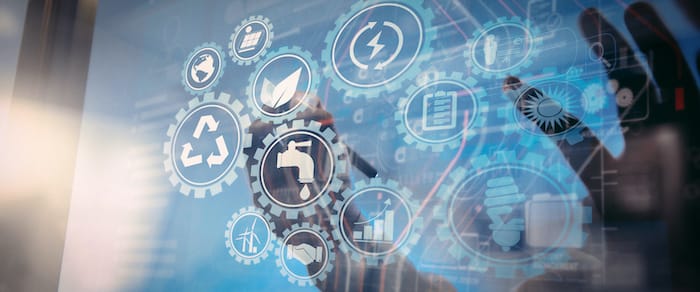 One of the key themes of the post-pandemic world will be a concern among businesses about how they can 'build back better', to use the slogan coined by the Joe Biden presidential campaign.
Values such as sustainability, fairness and a wider commitment to social good are hopefully going to underscore this year's recovery.
Already, there is a burgeoning boom in the green economy, as energy and transport companies ready for a splurge in government infrastructure spending in order to meet tough new environmental targets.
Date: Thursday 4 February 2021
Time: 4pm to 6pm
Location: Virtual event
Level: Students, Graduates
Meanwhile, Covid-19 has caused businesses across sectors to-examine their supply chains and staffing models to ensure they are sufficiently resilient to deal with disruption. As they have done so they have found that it makes good commercial sense to prioritise the safety and wellbeing of employees and other ethical considerations.
On Thursday 4 February Legal Cheek is partnering with the UK offices of transatlantic law firm Womble Bond Dickinson for a virtual student event about sustainable business and the law. With leading transport and renewable energy practices, Womble Bond Dickinson is at the forefront of national and international green economy initiatives, while the firm's leading corporate, charities and employment teams have helped a wide range of clients adapt to change over recent months.
The speakers
Jonathan Bower, partner, based in Bristol, and the planning and infrastructure team leader and head of responsible business
Vishesh Mhatre, solicitor, based in Bristol, in the operational property department
Samantha Pritchard, managing associate, based in Newcastle, in charity law and governance
Mathew Swift, facilities manager
The virtual event features a panel discussion with speakers across Womble Bond Dickinson's practice areas and offices, running from 4pm to 5pm. This is followed by virtual networking from 5pm to 6pm with the lawyers, Womble Bond Dickinson trainees and members of the firm's graduate recruitment team.
Apply to attend. You'll be asked to submit a CV and two questions for the panel.