*FULLY BOOKED* Tuesday 3 December at Shoosmiths, Birmingham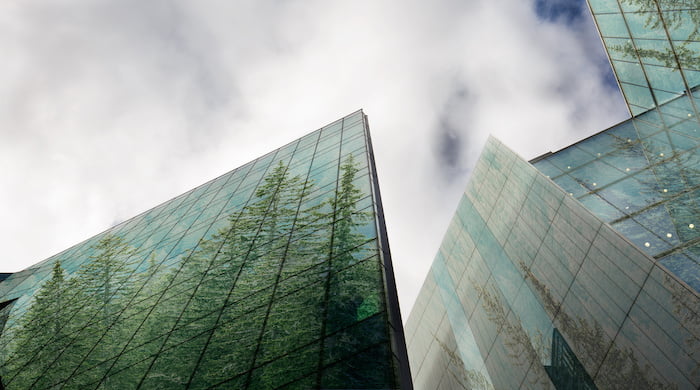 The growing threat of climate change and a shift in governments' economic policy look set to combine to super charge green investment over the next decade.
On the policy front, a movement is underway from monetary solutions focused on keeping interest rates low and increasing the supply of money, which have prevailed since the 2008 crisis, towards fiscal measures that use government spending and taxation to generate growth.
Meanwhile, urgent calls to combat climate change are starting to cut through to the mainstream and influence public opinion. Those in power are taking notice, as seen by the calls of the US senator Alexandria Ocasio-Cortez for a 'Green New Deal', which new European Commission President Ursula von der Leyen recently echoed with her 'Green Deal' plan.
Date: Tuesday 3 December 2019
Time: 5:30pm to 8:30pm
Location: Shoosmiths, Birmingham
Level: Students, Graduates
What better way for governments to splash their cash than on a host of new initiatives that help the fossil fuel economy of the last century transition to the low carbon world of the future?
On the evening of Tuesday 3 December lawyers from Shoosmiths will gather at Legal Cheek's latest student event — our first of the graduate recruitment year in Birmingham — to discuss the green economy and the opportunities it will create for the legal profession.
The full service firm will field a panel of lawyers with expertise in planning, housing, transport infrastructure and construction law. It will feature Birmingham office training principal Anna Cartledge, who is a partner in Shoosmiths' planning team, alongside planning partner Tim Willis, real estate partner David Perry, and construction partner Patrick Garner.
They will discuss the impact of key green economy developments that are set to take place over the coming years, such as mass roll outs of electric car charging points and new smart highways, new more energy efficient housing and microgrids, high speed rail initiatives, and the innovative financial structures and public private partnerships needed to support these projects.
There will also be a careers element to the discussion, with opportunities to ask the speakers about their own career journeys and get their advice about how to secure a training contract.
After the panel discussion chaired by a Legal Cheek journalist there will be drinks and networking with the speakers, Shoosmiths trainees and members of the firm's graduate recruitment team.
Apply to attend below. You'll be asked to submit a CV and two questions for the panel. Please note that the details of those offered places will, subject to consent, be shared with Shoosmiths' graduate recruitment team.
THIS EVENT IS FULLY BOOKED.