Event: The law firm of the 2020s — with Womble Bond Dickinson in Bristol
Thursday 6 February at Womble Bond Dickinson, Bristol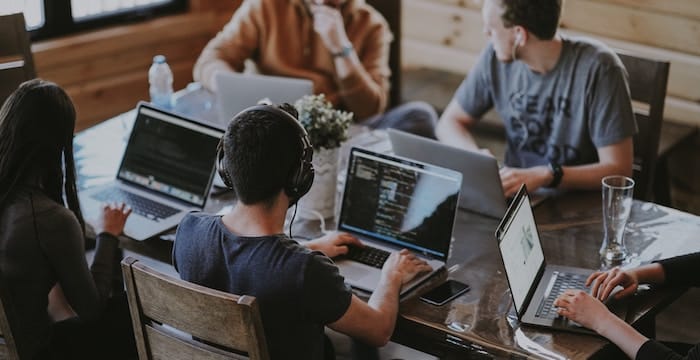 As the new decade gets underway, the worlds of law and business stand on the brink of major change.
Fast-evolving legal technology — encompassing everything from artificial intelligence-powered document review to cloud-based storage accessible from anywhere to online courts — promises to make law more efficient and bring in new ways of working.
A parallel innovation revolution is taking place across business. As clients confront the disruption, they need clarity on the law at a time when the lines between digital and analogue are ever more blurred. Lawyers who understand the shifts will find themselves in high demand.
Accordingly, the law firm of the 2020s looks set to become quite a different place. Certainly, the next generation of lawyers will require new skills, among them adaptability, an entrepreneurial mindset and an ease with tech and handling data. They will also have to navigate an environment of political uncertainty quite distinct to that faced by their predecessors, as Brexit and wider global trade tensions play out and environmental concerns rise up the agenda.
Date: Thursday 6 February 2020
Time: 5:30pm to 8:30pm
Location: Womble Bond Dickinson, Bristol
Level: Students, Graduates
On the evening of Thursday 6 February Legal Cheek will be considering these themes at our student event with Womble Bond Dickinson in Bristol.
The speakers
• Alastair Mitton, partner specialising in commercial IT and technology
• Martin Bailey, associate, real estate
• Chloe Grant, trainee solicitor
With Bristol having overtaken London as the UK's leading 'smart city', and Womble Bond Dickinson boasting strong ties in the development of fintech, transport and real estate, the speakers of varying levels of seniority will look ahead to the next ten years and attempt to sketch a vision of the law firm of the 2020s. Two decades on from the firm's launch in the city, they will also reflect on how legal practice has changed.
The speakers will talk, too, about their own career journeys, reflecting on their routes into law, while advising the next generation how they can follow in their footsteps. After the panel session there will be drinks and networking with the speakers, Womble Bond Dickinson trainees and members of the firm's graduate recruitment team.
Apply to attend below. You'll be asked to submit a CV and two questions for the panel. Please note that the details of those offered places will, subject to consent, be shared with Womble Bond Dickinson's graduate recruitment team.