CMS lawyers share their insights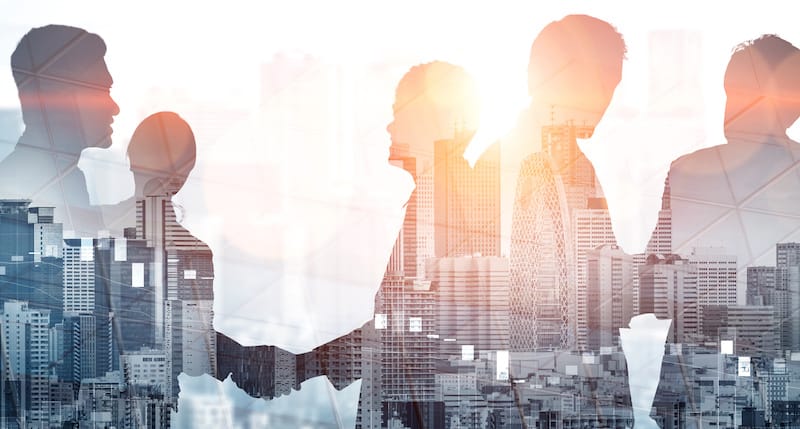 CMS lawyers Scott Curtis and Lizzie Saunders recently shared a case study of a high value real estate transaction to illustrate some of the key things commercial real estate lawyers do. Having sat in on the talk — delivered at Legal Cheek's recent event at CMS's London office — we have distilled their insights into ten points.
1. Understand the client's commercial position
Scott, a partner, and Lizzie, an associate, have been acting for Urbanest on its construction of a huge student housing project in Canary Wharf, featuring three towers up to 48 stories. Alongside the complexity of such a big development, with multiple inter-connected transactions, the deal was complicated by a McDonald's drive-thru restaurant that had previously been based on the site. As part of a deal done many years ago by a former owner to purchase the site, McDonald's had been promised a new drive-thru restaurant on part of the site as part of the then-proposed development. Various delays meant the deadline for delivering the new restaurant had been missed, entitling McDonald's to compensatory payments of such magnitude that it had become the most profitable McDonald's in the UK for a time despite no burgers being sold!
Finding a way through this unusual commercial and legal situation required Scott and Lizzie to show creativity and dealmaking skills that went well beyond simply understanding the law. In the end, incorporating a new drive-thru McDonald's into the development proposed by Urbanest (which would be full of potential student customers), and agreeing a deal in relation to the compensatory payments during the building of the new development, saw a satisfactory outcome reached for all.
2. Know the law
Of course, the law itself remains very important. It's a given that commercial real estate lawyers know the rules and can apply them. Not that either Scott or Lizzie were great lovers of land law at university.  "It's safe to say it wasn't my favourite subject," says Scott, with Lizzie nodding in agreement. "But it came alive once I started to practise it in a real-world environment."
3. Project management
Having got the commercial and legal framework in place, it quickly became about delivery. On a project as large as the Urbanest Canary Wharf deal, that means coordinating the many different stakeholders, from the client to interested parties to the banks responsible for the financing of the new buildings. Scott uses an analogy of gently pulling on multiple pieces of string so that they all come together at the same time.
The secret to doing this well is not just being organised, but also having the ability to prioritise what really matters at each particular stage. "It sounds easy but prioritising is a hard skill and something that all lawyers continue to work on throughout their careers," admits Scott.
4. Work well with people
There is always an element of client contact that comes into play with any sort of transactional deal. Lizzie gives the example of signing meetings, using tech like DocuSign to enable clients and other parties to agree formally on certain key stages of the deal. "This is the sort of thing that is delegated to associates, and the meetings that it involves are a good opportunity for direct contact with clients — it's as simple as just being friendly and personable, sometimes when you are under pressure, that makes all the difference." Making those connections helps in building networks and contacts in the future.
5. Get the detail right
Lizzie gave the example of attention to detail being particularly important when she was liaising with in-house lawyers at the lead lender, who were handling the financing of the Urbanest development. "They are lending their money so it's understandable that they expect the details to be perfect," she says.
Later on in your career, the perspective can shift. Scott notes that it is important as a partner to know when not to get bogged down in the details and focus on the bigger picture. "The emphasis sometimes is to keep the deal progressing over everything else," he says.
6. Draft documents
Writing well is a central part of any corporate lawyer's skill set (regardless of specialism). Lizzie found herself drafting a number of agreements between Urbanest and the various stakeholders. "You've got to take advantage of opportunities to develop drafting skills, and a large transaction like this usually throws up plenty," she says.
7. Engaging with technology
Law firms like CMS are engaging wholeheartedly with legal technology as new solutions, including some powered by emerging generative artificial intelligence (AI), are applied to the legal sector. They are particularly important in large transactions that involve a lot of paperwork. Scott says that use of legal tech is becoming "second nature" within the real estate team. Tools like AI-powered document review software and case management platforms are changing the roles of trainees, who now do less document heavy review work and instead are more focused on operating the technology, analysing its results and adding value to other elements of a transaction.
8. Bring in work
The economics of law firms revolve around developing and maintaining existing client relationships and bringing in new business. This is typically the work of partners, but the process can start earlier. Scott explained that his working relationship with Urbanest began whilst he was still a senior associate, and that earning their trust helped position him to take a leading role on the Canary Wharf deal.
By delivering on large projects like this, Scott and Lizzie — and by extension CMS — further build their reputation as go-to lawyers for similar transactions in the future.
9. Oversee colleagues
The CMS team on the Urbanest Canary Wharf project comprised over 15 lawyers, of a mixture of seniority levels from partner to trainee, across different specialisms. As part of his role on the matter, Scott's ultimate responsibility was not only to manage the project but also the CMS team. That meant, he explained, ensuring that work was appropriately allocated, that some authority was delegated to senior associates to manage trainees and junior associates, and that workflow was monitored to ensure it was evenly distributed.
Equally as important, Lizzie and Scott helped to keep colleagues appraised of the bigger picture that their individual efforts were feeding into and focused on delivering for the client. "It's important to appear coordinated to the client, and make sure we are coming to them as a single clear voice," says Scott.
10. Play hard as well as work hard
Completion lunches after a deal is closed are important. The clients are happy and the firm has another big deal under its belt. Scott explained how it's important for lawyers to enjoy the fruits of their labour and celebrate their achievements on a project like Urbanest's Canary Wharf deal with their clients. An added bonus of working in the real estate sector is that the results are tangible. The spades are already in the ground at the project site, with the development expected to be completed by 2027. "I love being able to see — and even to touch — the result that your work has contributed to," says Scott.
Follow @cmslaw.careers
About Legal Cheek Careers posts.