Hardwicke barrister Katrina Mather on her path to pupillage and advice to applicants ahead of the Gateway deadline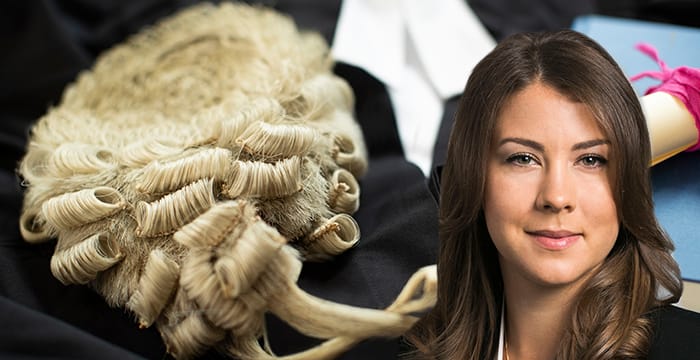 Ahead of the Pupillage Gateway closing in early February, Hardwicke's Katrina Mather shares with applicants some final tips on how they can impress.
Mather secured pupillage during the final year of her law degree at the London School of Economics (LSE). Backed by both a fee and residential scholarship from Gray's Inn, she did the bar course with Kaplan and started her pupillage at Tanfield Chambers in 2013. Following completion of her pupillage, she was offered a third six at Hardwicke, where she secured tenancy. Here Mather made the transition from property, to broader chancery and commercial practice areas, spanning across insolvency, property and commercial law. Now seven years on from when she was called to the bar in 2014, Mather has experience overseeing pupillage applications and interviews, and offers these five essential tips.
1. Approach your application like a piece of written advocacy
Key to a successful pupillage application is understanding what the person reading your application is looking for. Mather tells me, "think of your application as a piece of written advocacy". You're presenting reasons to a chambers why they should offer you pupillage over someone else, and showing them you have the skills to do the job. "We're not so much interested in the answers", she says, "we know that not everyone has the opportunity, time, nor money to do 10-15 mini-pupillages — we're alive to the realities of the world — but, as a piece of written advocacy, you need to tell us why, even though maybe you don't have as much experience as someone else, you deserve to get it. Having a well-structured application form that reads in this way, can be just as valuable as any experience."
2. Determine your USP
When approaching pupillage applications, it's equally important to know what sets you apart. "I think one of the main reasons I was successful in securing mini-pupillages and pupillage was due to the experience I had before university," Mather reflects. As an active member of the UK Youth Parliament at school, she found herself sitting on government select committees, giving speeches in the House of Lords, and featuring on BBC radio stations most weeks. "I was on BBC Radio 5 multiple times a week and became the on-call young person for TV and news programmes," she recalls. Indeed, as one BBC news reporter put it at the time, she became the go-to person because "it was like pressing a button and getting the right answer".
She explains:
"Ultimately, when anyone reads an application, they are asking themselves the question: why should I interview them for pupillage? For me, the answer has to be they're interesting, I think they have a good chance of making a stab at this, and I'd quite like to meet them."
3. Get organised
Being organised and applying early "cannot be overstated enough". As you go through your application timetable and different sets, you'll find that the answers you give to your first applications are completely different to those you approach later on. Mather notes how "the answers I gave to the first applications that I drafted were totally different to those later in the timetable — they evolve, and you can use them to build on your experience".
For her, this involved having a thorough spreadsheet, with all of the deadlines (Legal Cheek's 2021 Chambers Most List and Key Deadlines Calendar are useful resources in this regard), responses and interview dates all colour-coded — "I took the project of securing pupillage very seriously, but ultimately it paid off, gaining pupillage and withdrawing from the process after my third interview", she explains.
4. Stick with it
Pupillage applications are laborious and time-consuming. "I was on hour eight completing one of my applications, when I had a hissy fit and refused to finish it off!", she admits. "But then I forced myself to complete the application, and it ended up being the chambers I got pupillage at!"
"I don't think I've heard a single person say, I spent an hour on my application form, and got pupillage," she adds. Treat the application process with the same dedication and organisation you would give to actually being a barrister, and stick with it.
5. Be realistic
Apply to a broad range of chambers. You might be the most gifted and talented applicant but might not make it through the first round with some top sets, because it's an imperfect process.
Also, ask yourself: Do you want to be a barrister more than you want to practise in a particular area of law? Mather advises:
"If you are desperate to do a particular area of law, be a solicitor. If you want to be a barrister more than you want to do a particular area of law, you need to be willing to take a broader approach to which chambers you apply to. I knew I wanted to be a barrister more than I wanted to do property or insolvency specifically, so I was applying to common law, personal injury and clinical negligence sets, alongside more specialised chancery sets in the end."
Finally, while you might have your preference when it comes to chambers, take any opportunity that arises. "Do your pupillage, get qualified, build your career up, and move later if that's what you want to do", she says.
Katrina Mather is a property, insolvency and commercial law barrister at Hardwicke.
About Legal Cheek Careers posts.