Pinsent Masons solicitors share their advice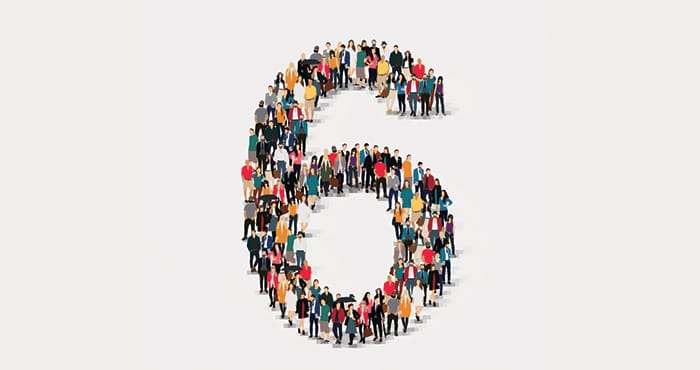 Four Pinsent Masons lawyers of varying levels of seniority — spanning partner to paralegal/future trainee– spent an evening sharing their advice with 90 students at Legal Cheek's latest event.
---
Speakers
Peter Morley, corporate tax partner
Adam Waite, real estate finance lawyer
Seema Lodhia, trainee solicitor who has completed seats in banking & finance, commercial property investment & development and pensions
Alisha Kouser, assistant paralegal co-ordinator for the firm's property group and future trainee solicitor
---
We've distilled their contributions into six areas that future lawyers need to reflect on in order to stand out from the crowd.
1. Clients keep asking for more
In a highly competitive business environment, clients want not only excellent black letter lawyers but good commercial thinkers.
"My clients want lawyers who understand their businesses and the markets they operate within, and then provide legal advice in that context," said real estate finance solicitor Adam Waite. Students applying for training contracts need to show firms that they are thinking along these lines, he added.
But commercial awareness is no longer enough. Clients also now look for lawyers who embrace innovation, as their businesses experiment with new ways of working and expect their legal advisors to reflect this. Pinsent Masons paralegal and future trainee Alisha Kouser has used her tech skills, honed during a placement at disruption consultancy Bam Legal, to stand out from the crowd. "Ten years ago this probably wasn't even on the agenda but now students who understand law and technology have an advantage", she said.
2. Legal tech is all about driving efficiency
The shiny new products may look nice and be fun to experiment with, but it's important that future lawyers keep sight of the objective behind them: to drive efficiencies within law firms in order to provide a better service to clients. "In this business environment, which is a tough one with Brexit and other aspects of political uncertainty in an economy that seems to be slowing, clients want more for less. That's why we are investing so much in technology," said Waite.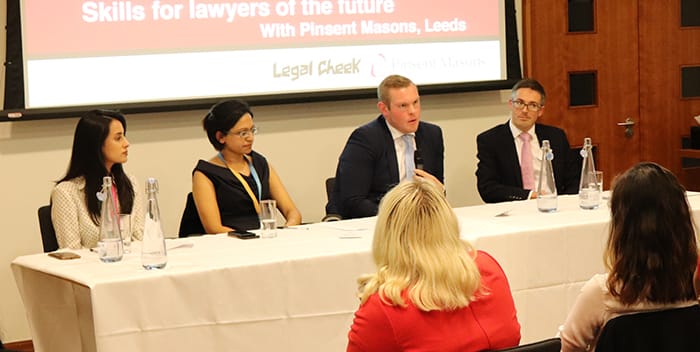 On the front line of service delivery, trainee solicitor Seema Lodhia has seen artificial intelligence software changing the way routine tasks are handled in areas such as real estate and due diligence. She has also observed the impact of new case management software, helping teams work more efficiently and clients keep track of developments. "It's all about operating in a cost effective manner," said Lodhia.
Looking ahead, Waite identified resourcing analytics services — which help law firms to track availability of lawyers in order to assign work more efficiently — as "an area to watch".
3. Law firms are starting to offer more than law
Tax partner Peter Morley is well positioned to give a view on the impact of Big Four accountancy firms moving into legal services. Rather than view this as a threat, he sees law firms as well positioned to play a similar game themselves — moving into areas such as tax and project management. "Already we are starting to position ourselves as a professional services firm with law at its core," he told the audience.
"While our key strength will always be law, there is demand from clients to expand into other areas we are good at," he added, noting that the potential for significant incursion into law by the Big Four could be limited by some of the conflict issues they have run into in other areas of their sprawling businesses.
4. Everything from global trade tension to climate change needs lawyers
Responding to questions on Brexit, rising US-China trade tensions and climate change, there was a common denominator to speakers' answers: whenever there are changes in the world, companies require legal advice about the effect. Citing as an example the Scottish whisky industry, which has recently been hit by tariffs from an increasingly protectionist US, Morley highlighted the changes this would require companies to make in areas such as staffing, distribution and marketing. "Much of this will require legal advice," he said.
Similarly, the panel agreed that climate change and the wider push towards a greener economy will, as Waite put it, "touch every area of business as capitalism bends to make it work". Electric cars, new infrastructure and new sources of power will generate huge amounts of contracts and complex regulatory challenges. Lawyers are set to be very busy over the years ahead.
5. The demand for lawyers who work outside London is set to grow
Lawyers based outside London in major legal centres such as Leeds stand to benefit from clients' drive for efficiency as they offer better value than their similarly skilled counterparts in the capital.
"As a firm our biggest overhead is people, and as lawyers here in Leeds we offer the same service as colleagues based in London at a lower cost — over the next few years amid significant cost pressure from clients the Leeds legal market only stands to grow," said Morley, who also noted a mix in his practice between local, national and international work.
"Eighty percent of my work comes from our London banking team. The global banks based in London come to us for the property aspects of their deals," commented Waite.
"What's more," continued Lodhia, "You can buy a house up north! Before becoming a lawyer I worked in investment banking in London. Now I live in York, work in Leeds and go to London when I need to. I love Yorkshire!"
6. The right mentality is a key differentiating factor of successful lawyers
At the end of the hour and fifteen minute-long discussion, chair Aishah Hussain, a reporter at Legal Cheek, asked the speakers to share the advice they'd have given to their younger selves.
A recurring theme was to resist negative, fearful thinking, and instead remember that "the worst thing people can say is no", as Lodhia put it, "so it's worth asking!" Looking back, she'd have been "more proactive about reaching out at networking events and on LinkedIn to meet new connections."
Kouser expressed a similar sentiment as she advised the students to "be comfortable being uncomfortable". She continued: "Do something daunting, because what are you going to lose by doing it? In fact you will probably learn something."
Recalling his early setbacks as he dealt with rejection while applying for pupillages, before qualifying as a solicitor via the Chartered Legal Executives route, Waite advised: "Keep going. And try to enjoy the ride. Don't get so wound up when progress seems slow. It will come."
It may even be that taking the right path means deferring going into law immediately. "We see a lot of candidates who are not ready," said Morley. "You often think to yourself that they need to go away, get some life experience — whether it be working or travelling or whatever — and then come back to us."
About Legal Cheek Careers posts.