IP lawyers at Pinsent Masons explain why Science, Technology, Engineering and Maths (STEM) students are highly sought after by law firms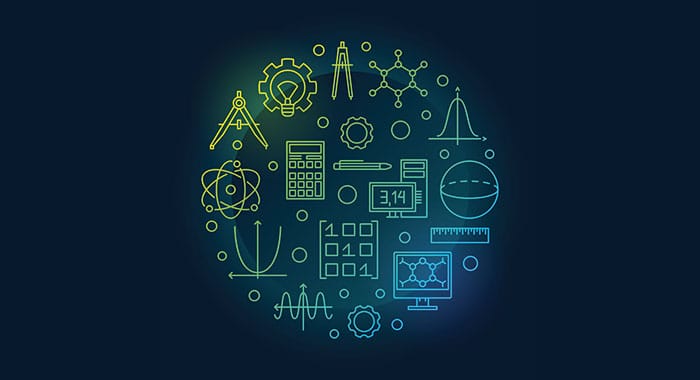 Last month STEM students and graduates were treated to Pinsent Masons' virtual open day, 'STEM in Intellectual Property Law'. The event featured four interactive workshops from Pinsent Masons lawyers specialising in patents, trademarks, copyright, design and other aspects of intellectual property law. This was followed by virtual networking with the speakers, trainees and members of the firm's graduate recruitment team.
Almost 100 attendees were greeted by the hosts of the four workshops, Charlie Davies, Kirsteen McEwen, Alice Pringle and Tracey Roberts, all STEM graduates-turned lawyers. Charlie graduated with a chemistry degree from the University of Oxford. Kirsteen, who Legal Cheek interviewed prior to the event, also graduated with a chemistry degree from the University of Edinburgh. Alice graduated from the University of Sussex with a degree in neuroscience and Tracey graduated from the University of Cambridge with a degree in natural sciences.
The four Pinsent Masons STEM lawyers then took the students through 25-minute workshops that focused on the different strands of intellectual property law.
Charlie hosted the first workshop, 'Issues STEM-ming from life sciences transactions', which took students through the ins and outs of trade secrets, the differences between an asset and share sale, and finally a case study where a client is looking to purchase a life sciences company.
Kirsteen introduced trademarks in the second workshop, 'Powering and protecting brands'. She discussed everything from the turquoise colour of Heinz baked bean cans to the shape of Toblerone chocolate and the nuances of trademarking KitKat. This knowledge was then used by students in her case study which looked at whether a new technology could be trademarked.
The third workshop, 'Introduction to copyright — copyright law in practice', was led by Alice. She outlined the law of copyright and the protection it gives. She then took students through a case study on copyright from CDs to online streaming.
The final workshop, led by Tracey, looked at 'The science of patent litigation'. Tracey explained what a patent is, the role of a patent lawyer, and the ways a patent can be litigated.
Margaret Roy, graduate recruitment manager at Pinsent Masons, then discussed the opportunities available at the firm, provided useful hints and tips for the application process and explained the core competencies Pinsent Masons looks for in their future lawyers.
Margaret reminded students that "the application form is just the first step" but that it is "crucial to get you to the next stage". She said that applicants should answer every question, and helpfully added that applicants should ask someone to read their answers without them knowing what the question is. "If they can guess what you have been asked from your response, then you know that you've answered the question well," she said.
Margaret also recommended applicants explain what they've learned and the skills they've gained from doing work experience and to link this to the firm's core competencies. Regarding the type of work experience, she emphasised that students "should not get hung up on legal experience" and that if they only have a day's worth of shadowing in a law firm, that they should not necessarily prioritise this over long-term non-legal work experience.
Margaret's last tip was to thoroughly research the firm you apply for and that law firms do not want to see "generic responses that could be applied to any other firm".
Margaret then referred to Pinsent Masons' eight core competencies that the firm looks for in its future joiners and explained the importance of addressing and demonstrating these in a Pinsent Masons application.
The first core competency, driven, describes a diligent person who works hard to achieve goals and is willing to go the extra mile. The second, commercially aware, looks for applicants who have an understanding and interest in how the law can help clients. The third competency is detail conscious. This is where applicants must be able to read and absorb large amounts of detail. Confidence is the fourth competency and Margaret described this as an individual who is "prepared to express an independent view, happy to take charge but also unconcerned about asking for help when they need it".
The fifth competency is organised and this asks applicants to be able to manage tasks effectively and efficiently, prioritise conflicting demands, monitor own progress against objectives and be conscientious about meeting deadlines. The sixth competency is self-directed which looks for someone who takes responsibility for themselves and their decisions. Intellectually capable, the seventh competency, looks for someone with strong analytical and research skills and good academic achievement. The final competency is sociable which asks applicants to be able to get on with a wide range of people regardless of their background.
About Legal Cheek Careers posts.