Leading lawyers and technologists come together to discuss all things tech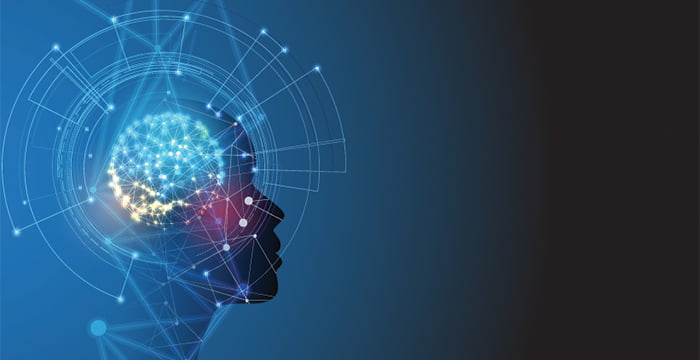 It's perhaps impossible to have a discussion about major legal profession developments without mentioning technology — the central theme of a discussion with Pinsent Masons in Glasgow earlier this month. At Legal Cheek's 'Innovation in the law', Mike McGlinchey, head of client technology was joined by Yvonne Dunn, a partner in TMT, Jennifer McCormick, a senior associate in banking and restructuring and Imogen Dewar, a solicitor in property, planning and environment and energy and infrastructure to discuss the firm's innovation strategy.
Pinsent Masons' global network is embracing the legal tech revolution. The law firm has been an early adopter of artificial intelligence (AI) and has invested heavily in new technologies and personnel over the past six years, including a 35-strong team of data scientists, legal engineers, innovation managers and software engineers, who work together across the UK, and internationally, to implement the firm's proprietary in-house document review platform.
"We're really pleased with the direction we're heading. We are in control of our destiny and not just looking to shop for products that we have to mash together to afford the client a solution", says Dunn, who leads the firm's financial services technology practice.
It's the firms' clients that are driving this change. McCormick notes that previously clients would ask for a sample of data to be reviewed on large-scale projects, or often split projects between a number of different firms. Utilising its AI tool, known as TermFrame ERA, Pinsents can now pitch to review all of the data within compressed timescales. McGlinchey, a technologist who heads the client tech team, says demand has made embedding the technology within the firm much easier: "Ten years ago it was difficult to get adoption in some IT led technologies. The requests now come to us from our lawyers and give us a basis to work from."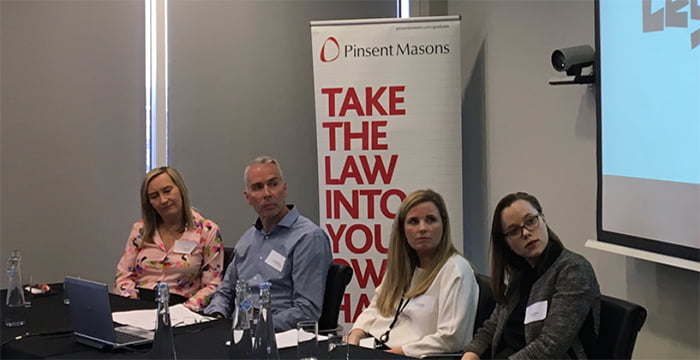 AI is transforming the legal landscape and the shift has been particularly beneficial to McCormick in her five years in banking and restructuring. She says:
"I remember working on a project in 2014 where there were around 100 lawyers reviewing tens of thousands of documents to confirm terms. Fast forward to this year where we now only need a team of eight."
It's not the case that the other 92 are twiddling their thumbs, McCormick tells us: they're busy working on other projects now that there is more demand for tools of this nature.
Indeed, the move towards increased automation doesn't mean junior lawyers have to compete with tech. There's a role for them both, says Dunn, who thinks the aim is to equip lawyers in the most efficient way possible. McGlinchey agrees:
"AI is great for giving you the answer to a question, but it's the lawyers that know the questions to ask."
With AI taking care of rote tasks, juniors are freed to invest their time where it really matters — in high-level legal analysis. Dunn thinks junior lawyers are increasingly getting more interesting work, for example working with highly skilled technologists to add value to a client's advice. A marked shift, notes McGlinchey, who remembers training juniors on how to use a PC for the first time and finding how adept they were at using Microsoft Paint to draw smiley faces.
Blockchain may be this year's buzzword, but Dunn, who leads the firm's FinTech practice, thinks it's important to separate the hype from the reality.
The hype of two years ago around blockchain has since quietened down and we are beginning to see some genuine use cases, she explains. And with no obvious UK precedents, Dunn finds taking new emerging areas and working out how to apply the existing regulatory and legal framework to be an exciting challenge because "we often don't know what issues we'll be advising on next year". For Dunn's team, it's also a great opportunity to connect with colleagues across jurisdictions and see what can be learnt and brought back to the UK, as well as exported out of the UK.
A prevailing question on most students' minds is whether they should try their hand at coding. "It's not about becoming a qualified coder, but it can be extremely helpful to know what is possible so that you can offer new solutions to legal problems", says Dewar, who also thinks it's a way to demonstrate creativity and differentiate yourself from the rest of your cohort.
Dunn views coding as a language and contemplates whether it should be incorporated into the undergraduate law degree. "It would be interesting to see whether coding becomes the new Outlook where everyone has some basic knowledge of it", she says. Though it may enhance your CV, McGlinchey thinks coding know-how is not a necessity and that skills in project management and Excel are just as likely to get you ahead of the pack.
In a world where disruption is the new norm, Dunn thinks it's imperative students show they have the curiosity and passion to do things differently. Candidates should be able to question the function of a tech tool and look at ways it can be improved or applied to solve a specific problem, advises McGlinchey, because this is better than simply reading a brochure and thinking: "This is a great piece of AI — we must buy it."
With training contract deadline day fast-approaching, the panel cast their minds back to when they were navigating the application process. Newly qualified solicitor Dewar stresses the importance of knowing why you want to be a lawyer and the area in which you hope to qualify. Dunn advises the audience of over 60 students:
"If you don't make it through some hothouse graduate recruitment process the first time round — don't worry. The best thing to do is build on your skills and go back. The key is to love what you do, and love where you do it!"
The training contract application deadline for Pinsent Masons (England) is on Friday 27 July.
About Legal Cheek Careers posts.