Ahead of 'Innovation in the law' in Glasgow this evening, Pinsent Masons' Jennifer McCormick tells Legal Cheek Careers how technology is revolutionising her practice area of banking and restructuring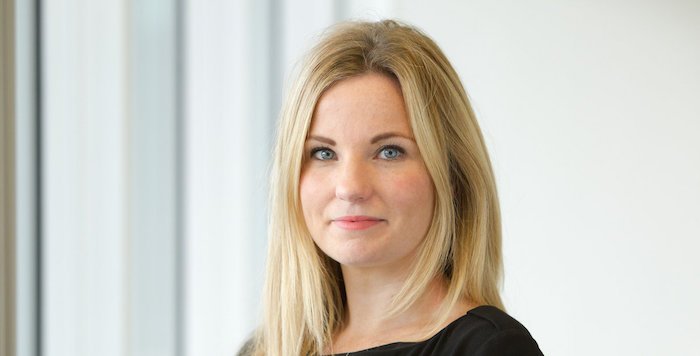 Artificial intelligence (AI) is changing the nature of legal practice. When Pinsent Masons senior associate Jennifer McCormick was starting her career as a trainee solicitor in 2007 there were lots of "lawyers in dark rooms" reviewing and comparing documents. That sight became gradually less common, but in McCormick's area of specialism, banking, restructuring and insolvency, the big change didn't come until a couple of years ago. Pre-2016 it was still pretty standard to have 100 lawyers doing basic review work on a large matter. When the firm introduced AI-assisted review in the autumn of that year, that number suddenly plunged to 10-20 lawyers.
At the same time, this new technology is creating work. McCormick notes that previously clients would ask for a sample of data to be reviewed on large-scale projects, or often split projects between a number of different firms. Utilising its AI tool, known as TermFrame, Pinsents can now pitch to review all of the data on a matter within compressed timescales.
This shift is also leading to more opportunities for junior lawyers to use their legal analysis skills. "From a young lawyer's perspective it's an exciting time. The AI does the heavy lifting on document review, freeing up lawyer time to focus on the 'issues' coming out of the review — for example, those non-standard provisions that require greater legal analysis" says McCormick.
So, counter-intuitively perhaps, the rise of AI is increasing the premium on old fashioned legal skills and commercial awareness. McCormick agrees with this thesis, but is keen to emphasise the importance of lawyers in running the technology. "Our lawyers are involved at every stage of the process," she says.
Certainly no one in Pinsent Masons' Glasgow office can be accused of operating in a legal bubble. McCormick, who graduated with a law degree from Aberdeen University, says she spends a large portion of her day speaking to the firm's army of data scientists. Part of that is due to Pinsents' research and development team being based in Glasgow (alongside, it's worth noting, several members of the firm's senior management team). But another part of it is emblematic of a wider shift towards blended teams at which the firm has been at the forefront. Pinsents was one of the first firms to have a director of innovation, and having introduced legal technologist roles before they became mainstream, is unique in actually having built its own AI tool.
This forward-thinking attitude extends to other areas, including distribution of work in a way that is not location dependant and agile working, which is the norm. McCormick, who has spent her entire career to date in Glasgow but increasingly finds herself working on high-level projects for major London-based clients, has certainly benefitted from this approach.
"I'm very fortunate to be at a firm that allows you to do the type of work you want regardless of location. If I felt I wasn't getting access to the best work and deal exposure I may have moved to a different location but that has not been the case," she adds.
Looking ahead, McCormick thinks that law's tech revolution has "a lot more to run". She expects better management of information across the board to be a key theme, as technology steadily alters the way data is recorded.
"At the moment we are still very much focused on reviewing things that have gone before. Going forward, we should be assisting our clients to understand their data better," she continues.
As for her advice for the next generation of solicitors who will shape this world, McCormick echoes many who have come before her: "You just don't know how things will develop, and what you might find you enjoy about the elements of practice that you encounter, so keep an open mind!" Timeless words in a world that keeps changing.
Jennifer McCormick will be speaking at Legal Cheek's latest student commercial awareness event, 'Innovation in the law', in Glasgow this evening.
About Legal Cheek Careers posts.