Pinsent Masons partner Sonal Shah contemplates her career journey to date and comments on how the infrastructure sector has fared throughout Covid-19, ahead of her appearance at tomorrow's virtual event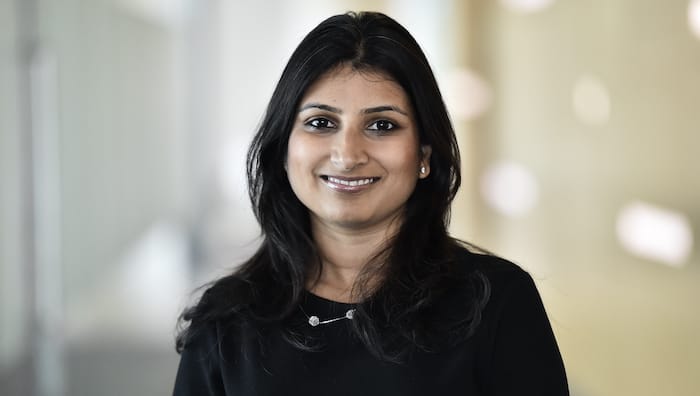 Having studied French and German at university, a career in law was not initially on Sonal Shah's radar.
It was by networking and attending vacation schemes throughout her undergraduate degree that Shah realised her analytical personality would thrive in the legal profession. Shah also admits that her desire to study further may have influenced her decision to practise law. "I didn't want to start working straight away but I also didn't want my further study to be something completely academic — law seemed like the perfect subject then as it would lead me down a clear career path," she tells me when we speak.
When Shah started applying for training contracts, she was drawn to Masons (now Pinsent Masons) as the firm was heavily involved in large global and national infrastructure projects. The people she met were also "nice and normal", which she emphasises was an important factor in her decision to train with the firm.
Shah's early interest in infrastructure was consolidated by her training contract as her seats in property, construction and projects gave her a "cohesive appreciation of commercial contracts and infrastructure". These seats provided Shah with the opportunity to work on large international deals, one of which was the development of the Gautrain Rapid Rail Link in South Africa. "That deal was a career highlight", she tells me, "as I got to travel to South Africa to work with local counsel."
International travel appears to be a real perk of working as an infrastructure lawyer at Pinsent Masons since another stand-out deal for Shah involved travelling to Zagreb, Paris and Istanbul to meet clients to negotiate a deal for the airport concession at Zagreb Airport. "I got to go back to the airport just before the pandemic and see the new terminal which had been constructed and now operational — it's such a great feeling as an infrastructure lawyer to see what you were working on in real life and how the contracts have translated into a real asset," she adds.
While the pandemic initially impacted the infrastructure sector since restrictions brought many projects to a halt, the sector has bounced back well. "This is because construction is a way of economic recovery," Shah explains. "New initiatives by the government, such as Build Back Better and Freeports, signal the UK's desire to invest in the country's infrastructure — it's a mode of recovery after Brexit and Covid." Although the working from home model of employment has proved popular, leaving many to question the necessity of central working hubs in cities, Shah is confident that investing in infrastructure is a good long-term investment. She says:
"I know people might question why offices are being built when that way of working appears to be going out of style. In fact, it might seem strange that so many people are investing in infrastructure when a lot of our lives are still fairly confined to our homes. Investing in infrastructure, however, is a long-term investment and investors need to ride the storm if there is a downturn in the market. The world will open up again, meaning infrastructure is ultimately a fairly stable asset class."
Looking ahead like this is an essential aspect of the career as Shah has to moderate various business developing webinars which are all forward-focussed. "I recently sat on a building safety webinar and next week I am moderating an infrastructure and technology one." While infrastructure and technology are traditionally very different sectors, Shah explains how they are starting to come together as e-mobility and autonomous vehicles take off. The infrastructure sector is therefore constantly evolving, and Shah acknowledges that this change is a factor in her decision to stay with Pinsent Masons for so long.
"The firm has grown tremendously since I joined in 2003 and this growth has meant we are able to work with clients globally on new types of work as they also respond to market changes and development," she says. The firm has grown through multiple mergers and the work is now purpose driven. "We have recently focussed a lot of our attention on corporate responsibility and sustainability since these elements are increasingly important, particularly to the younger generation of lawyers," Shah adds.
So how can aspiring lawyers join such a dynamic firm? Shah recommends that you concentrate on what you are truly interested in. "Infrastructure is a very broad sector and at Pinsent Masons, our infrastructure lawyers advise on the full asset lifecycle, covering multiple practice areas such as planning, corporate, construction and financing," she explains. "I find infrastructure so interesting, it's so tangible — it's been an area of interest for me since day one and I still love it. Therefore, I'd advise future lawyers to actually have an interest in what they want to work in!".
Sonal Shah will be speaking alongside other Pinsent Masons lawyers during 'Build back better: Infrastructure in the post-Covid world — with Pinsent Masons', a virtual student event taking place tomorrow (Wednesday 27 October). You can apply for one of the final few (and free) places to attend the event.
About Legal Cheek Careers posts.