Norton Rose Fulbright Counsel Amy Armitage discusses her work in the firm's busy dispute resolution team and the energy sector developments that aspiring solicitors should be tracking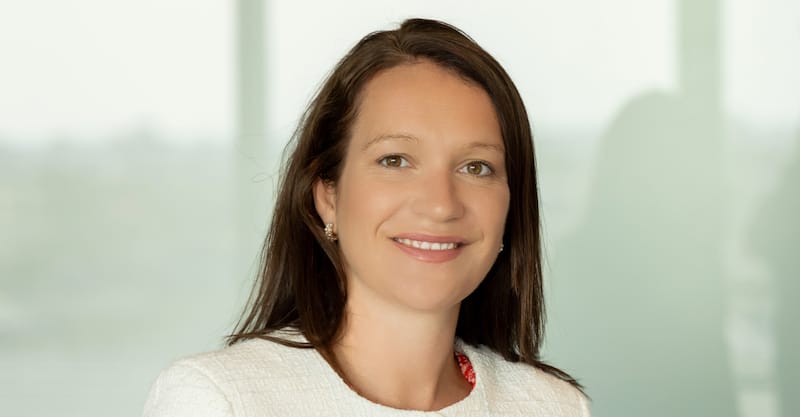 Norton Rose Fulbright's Amy Armitage joined the firm as an associate and is now a Counsel in the firm's dispute resolution team, specialising in infrastructure disputes. Working predominantly in the energy and infrastructure sectors, she tells me that it was during the first seat of her training contract that she realised her draw towards working on contentious, rather than transactional, matters.
Amy's focus has shifted towards renewable energy disputes in recent times. "My focus in the past five years has moved into renewable energy disputes — that is simply a product of the energy transition and the rapid scale of renewable energy investment we have experienced in recent years and the increased potential for disputes that this brings", she explains.
Her favourite aspect of working in energy and infrastructure disputes is the variety of work and clients that she typically works with. "My day-to-day often includes working on four to five large-scale matters, each of these will be at different procedural stages and will take place in different dispute resolution forums and jurisdictions", Amy summarises.
She explains to me that large infrastructure disputes often involve complex technical arguments (for example in relation to performance issues), are fact-heavy and will often involve managing hundreds of thousands of documents which will have been generated by various stakeholders throughout the lifespan of the project". "Effective collaboration with the client, early engagement with the expert team and good project management is key on these matters", Amy notes.
I went on to ask Amy about the main challenges being faced by clients in the energy sector. She explained that "renewable energy projects are typically capital-intensive, long-term and can involve multiple parties from multiple jurisdictions. They may also often involve new developing technologies. The influx of new entrants into the supply chains required to support these new technologies with raw materials and components provides fertile ground for disputes."
 As to the role of lawyers in helping clients invest in the green energy space, Amy remarked that at Norton Rose Fulbright has a multi-disciplinary and integrated team of renewable energy lawyers who are able to advise and guide clients from project inception right through to the operational phases of a renewables project.  Amy notes that a dispute resolution lawyer's role extends to providing ongoing project advice and disputes avoidance support. "The primary focus is often to help clients avoid disputes, but in the event that a dispute is unavoidable, we seek to help clients prepare their best case in the relevant dispute resolution forum (which could be expert determination, court proceeding or arbitration)", she explains.
Amy goes on to discuss the importance of having a detailed and comprehensive contract. "Green energy projects may be affected by supply chain disruption, price volatility, labour shortages and extreme weather events. Precise wording in the contract can help navigate these issues by allocating responsibility for these risks to the parties in advance."
She also gave some tips for aspiring green energy solicitors to focus on. "Keep up to date with UK government and EU policy changes in the energy space. Climate change litigation is also a huge growth area. The number of cases filed and jurisdictions involved have doubled in recent years. As more extreme weather events become more frequent and severe as a result of climate change, there is likely to be a corresponding increase in the number of claims arising in the wake of such events", Amy advises.
I then asked Amy about her reasons for staying at Norton Rose Fulbright for more than 13 years.
"It's definitely the people. The lawyers I work with are diverse, interesting, and highly dedicated people. We genuinely enjoy working together as a team and doing a great job for our clients."
She goes on to explain, "with disputes, there is a lot of discussion and often there is no single right answer. There are a lot of different ways to approach strategy. We encourage collaborative discussion with input from partners to trainees." Speaking of the culture, Amy notes that the partners and associates are friendly and approachable. There is an open-door policy and everyone is encouraged to be themselves which is an important factor for why she has remained at Norton Rose Fulbright for over a decade.
So, what characteristics does Amy feel an aspiring solicitor should have? "A curious mind", she tells me. "An inquisitive and pro-active mindset can really help, as well as resilience. A lot of cases we have in disputes are long-running, they can last three to four years. You need to be able to deal with the rough and the smooth and keep smiling".
Amy Armitage will be speaking at 'Energy in transition — with Norton Rose Fulbright', a virtual student event taking place today. Apply now to attend.