Ahead of Legal Cheek's latest student commercial awareness event, taking place later this month in Bristol, Burges Salmon trainee Ian Bond looks back on his route to a TC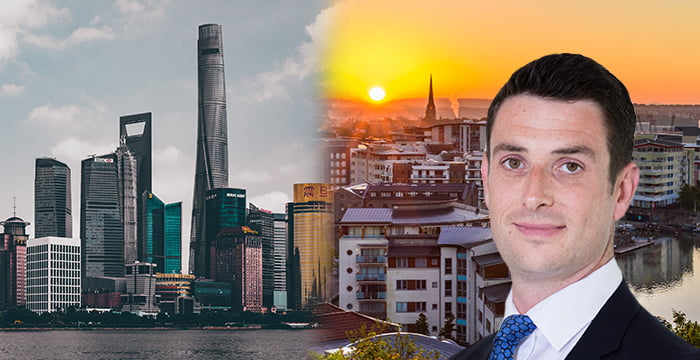 Who needs a law degree? Not Ian Bond. Now a trainee solicitor with Burges Salmon, the Cardiff economics graduate worked for a biotechnology company before realising his original dream of a switch into legal practice — and he's brimming with advice for those now on the hunt for a training contract of their own.
"I originally considered studying either law or economics at uni and chose economics — partly because I thought it would be easier to get a job!" Bond reveals. "I took up a grad role with a biotechnology company because I thought it would be a good career start in an interesting industry with big growth. In my head I thought I'd do three years in business and take the Graduate Diploma in Law after that". Three years became more like ten as Bond moved steadily up the ranks with Thermo Fisher Scientific to a business development role in China. Eventually, though, he made it home to join the ranks of would-be lawyers.
Like many, he found the road to success "riddled with hurdles", despite having a relatively smooth path through the application process. Bond puts his success down to meticulous preparation: the Winchester man consulted widely before going anywhere near an application form.
"My approach was to speak everybody I knew who was working in the law or had worked in law previously. Some of them were colleagues from our in-house legal team. Some were old university friends who'd gone into law. I even went to the solicitor who'd acted on family house purchases. I went through my address book to find anybody I knew who worked in the law, or who knew somebody else who worked in the law and could make an introduction. I met 20 or 30 people. It obviously didn't get me a job per se because everybody has to go through the formal process — there are no shortcuts — but I was so much more informed when I applied," he says.
Armed with some "really good advice" on suitable firms, Bond's personal preference for a workplace outside London helped focus his application efforts on a handful of outfits. "The advice I was given as someone who wanted to live outside the capital was to go for a firm that's based outside of London but has a London office. That way you pick up work that's national and international rather than just regional," he explains. Top of the list was Burges Salmon, Bristol-based but with a physical presence in the City of London too.
With a better understanding of the industry and three or four targets identified, it was time for some more preparation. Despite his proven track record in business, even Bond needed to make sure he was ready for the inevitable commercial awareness discussion. He continues:
"I'd spent years working in commercial roles but I was still trying to understand what was meant by 'commercial awareness'. Even though I had the experience, I still had to do a fair bit of homework to understand what firms wanted from me in response to those sort of questions. Law firms are a service industry, which was different to what I'd been working in, so I had to figure out how they operate and what the business model is for a law firm. It's very different to a biotechnology company and it wasn't as simple as I thought! Everyone likes to think that they know what solicitors do — a bit like teachers — but in reality I didn't know enough. It took some hard work: online research and talking to people in private practice."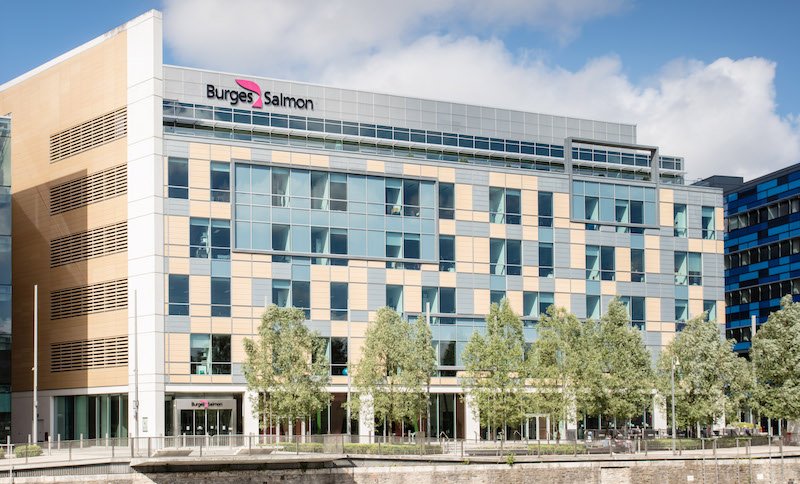 The basics can't be stressed enough. "I knew it would be very, very important to show in the application form, at the assessment centre and obviously during the interview that I understood what Burges Salmon did. Speaking to other applicants, I was amazed at how few people knew the real basics about what the firm does and how it's set up. You don't need to know every deal we're working on but you need to know what matters: who we work with, what size we are and what the strategy is," says Bond.
While avoiding that particular pitfall, Bond admits that he wasn't the model candidate at the start of his quest for a contract. "I look back at the first application I did and it was an absolute shocker. It involved online written tests — I thought I could just nip over to the computer and get them done in half an hour. That was a learning curve: I realised that completing these tests is a specific skill". Learn from your mistakes and you'll do better next time, then.
The fruit of Bond's labour is a six-seat training contract and, just last month, confirmation that he'll be staying on as a newly qualified lawyer. He's specialising in technology and data privacy, dealing with the likes of IT outsourcing and GDPR (you may have heard of it). When we speak, Legal Cheek has interrupted him in the process of finalising a 300-page IT outsourcing contract — a pretty useful commercial skill.
Burges Salmon takes on a couple of dozen trainees every year, which means that you get to know everybody without it feeling claustrophobic. There's a good trainee mix, Bond says, of university graduates and others like him with previous professional experience.
And outside the office, he's loving the lifestyle. "It's a brilliant city with an interesting cultural identity. There's always things going on but it's of a size that you can get around without having to stress out. I can't fault it — it's just getting better every year". Best of all, there's no getting acquainted with fellow commuters' armpits on the Central Line — Bond's commute is a 15-minute cycle to work.
Burges Salmon has also delivered in terms of work-life balance (the firm scored an A in the latest Legal Cheek Trainee and Junior Lawyer Survey). Bond says that "I've worked 'til the early hours of the morning on transactions, but at the same time, come 5:30 or 6pm on a Friday I can be pretty confident that I'll be out the door".
He's clearly a good fit at the Bristol outfit — and Bond is keen to advise would-be solicitors not to get so caught up in the desperate scramble for a job that they accept an offer that really isn't for them. "If you somehow manage to talk your way into a firm that you're just not suited to — and they do an incredibly good job of filtering out people who don't fit the culture — but even if you happen to do that, it would not benefit you. You'd risk having a very tough experience and getting off to a bad start with your career," he says. It may not exactly feel that way at times, but "fit" cuts both ways.
Wise words.
Ian Bond will be speaking at Legal Cheek's latest student commercial awareness event, taking place later this month in Bristol. Apply to attend.
About Legal Cheek Careers posts.