Hardwicke's Brie Stevens-Hoare QC, Herbert Smith Freehills' Sid Shukla and Axiom's Atik Ahmed share their experiences
Three successful lawyers told an audience of nearly 50 solicitors and barristers about how they had developed their soft skills at Legal Cheek's inaugural junior lawyer workshop and social — hosted at Hardwicke on Thursday evening.
Between the short TED talk-style presentations, by Hardwicke's Brie Stevens-Hoare QC, Herbert Smith Freehills' Sid Shukla and Axiom's Atik Ahmed, were several speed networking sessions where attendees chatted about the most thought-provoking elements of what they had just heard.
Drinks and canapés were liberally supplied.
Hardwicke's Brie Stevens-Hoare QC: Find a way to be your authentic self, and everything will flow from there
"If you are going to survive in this crazy world that is the legal profession — and I love it and wouldn't do anything else — you need to do it in a way that energises and enthuses you," said Brie Stevens-Hoare QC.
Stevens-Hoare recalled how she struggled in the early days of her career thinking that she had to fit into a barrister stereotype until she realised that she didn't need to do so and found the confidence to be herself. As she did, she started to do her best work and began forging strong professional relationships that would help put her on the road to taking silk.
Herbert Smith Freehills' Sid Shukla: The importance of building your profile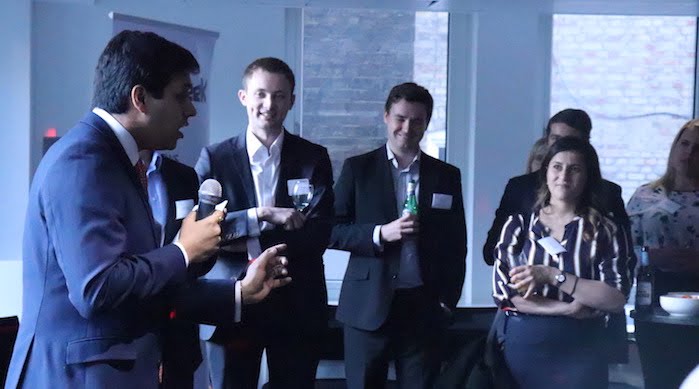 Sid Shukla, a senior associate specialising in M&A at Herbert Smith Freehills, talked about how, gradually, he had got to know people across many different levels of his firm through his involvement in everything from the cricket club to its multi-cultural network to late-night deals in the office.
He also discussed how he had raised his profile externally by working hard to make ties with clients at his level of seniority — even as a trainee and junior lawyer. "This is your network, and these are the decision-makers of the future," he said.
Axiom's Atik Ahmed: Honestly evaluate your soft skills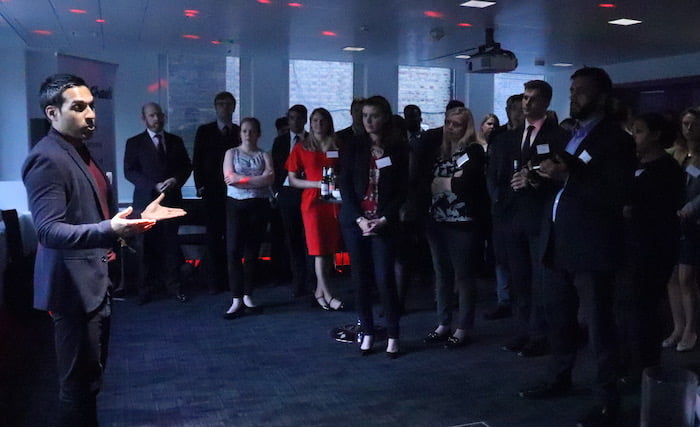 Atik Ahmed, a lawyer at Axiom who is currently on assignment at a trade finance fintech platform company, noted the lack of formal attention paid to soft skills, and urged the audience to be proactive in developing them.
The starting point was honest evaluation, he said, and warned anyone who found themselves scoring ten out of ten on all the categories of their personal 'soft skills audit' to think extra hard about their self-awareness!
Ahmed also talked about how his experiences working as an in-house lawyer and holding various school governor roles had helped boost his wider understanding of commerce and strategy.
If you would like to receive information about Legal Cheek's next junior lawyer soft skills workshop and social, please sign-up to our email newsletter.