A sneak peek at the hints and tips The University of Law's professor Alexis Mavrikakis will share at this evening's Secrets to Success event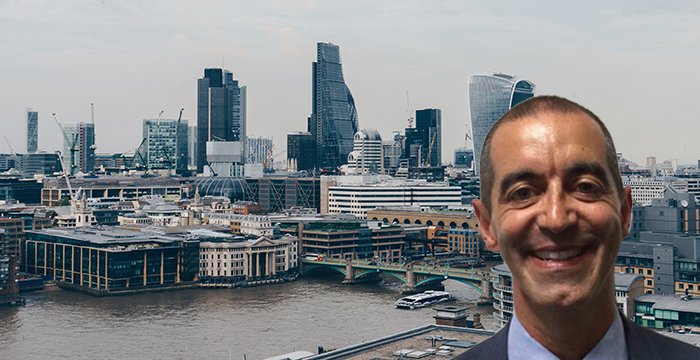 Law students are used to being the centre of attention. Primary schools, secondary schools and universities all have students at their core, the sun around which teachers orbit. Law firms, in stark contrast, are built to serve the needs of their clients — and this can prove a bit of a shock to students when they become trainees.
Students with hands-on experience in a business with client needs at their core have been introduced to this transition early and are, therefore, more attractive to graduate recruiters. Opportunities to do work experience placements and vacation schemes should be grabbed with both hands.
These words of wisdom, courtesy of The University of Law's senior tutor Alexis Mavrikakis, are the culmination of four years' experience in legal practice and more than 20 in legal education. Mavrikakis studied law at Cambridge before training and qualifying at magic circle player Clifford Chance, but he left after four years. "Legal practice wasn't particularly for me", he said. Practising in the City as a gay man in the 1990s was "not easy" (though thankfully a lot has changed in the interim).
A combination of wanting to work in a more tolerant and open-minded profession and concerns about his work/life balance led Mavrikakis into teaching. He's spent 13 years at ULaw, where he's written textbooks on and teaches public companies and business. He is currently the course leader for Linklaters' Legal Practice Course (LPC) and the lead tutor for three of the American law firms' future trainees: Cleary Gottlieb, Shearman & Sterling and Weil Gotshal.
So, Mavrikakis has seen thousands of law students enter top-rate training contracts: how would he advise our readers to do the same? Aside from doing work experience placements where possible, it's also vital students adopt a pragmatic mindset when seeking training contracts.
"There's an awful lot of information online about firms. Rather than firing off applications to all of them, clearly assess where it is you want to work," he says. "For example, if work/life balance is your number one priority, don't apply for firms that are known for their hard-work culture. If you have an interest in a particular practice area, it's no good applying for firms that don't practise this."
Securing strong academics is an important component of students' journey into practice too, and there's plenty students can do to increase their chances here.
It's imperative, Mavrikakis says, that students enter the exam hall "crystal clear on how and what you're being examined on, and understanding precisely the structure and timing of the assessment". He'd also advise against relying too heavily on outside sources — perhaps in a bid to show further reading and resources — at the expense of core materials provided by the university. "You can impress the examiner and score high marks just by having a good grasp of the basic materials provided," he says.
For students currently enduring exam period hell, Mavrikakis has this nugget of advice:
"It's important to recognise that there will be tough weeks on the course, but that doesn't mean you're in the wrong career or have taken the wrong path. It's expected you won't love every bit of your course and that there will be more challenging topics and times. The most important thing to remember is to keep going, because at the end of this tough period awaits a fantastic start to your legal career."
Mavrikakis will join speakers from Bryan Cave Leighton Paisner, CMS, Gowling WLG and Pinsent Masons at this evening's Secrets to Success event. Apply to attend here.
About Legal Cheek Careers posts.