Hill Dickinson partner Ian Gillis on martial arts, Manchester and the importance of a commercial mindset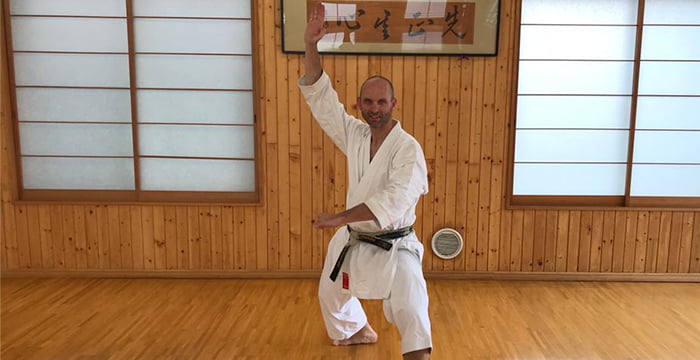 "We want commercially minded people with an inquisitive mind, who ask the right questions and who may offer a different perspective," says Manchester based Ian Gillis, partner and head of Manchester corporate at Hill Dickinson.
He continues: "It's more about building and developing relationships with clients and providing strategic advice than about the type of law you can do. It is a given that our lawyers will be technically excellent. We place a lot of emphasis on soft skills such as negotiation, pricing, people management, business development, client management, particularly as some of our associates will be managing people at an early stage in their career."
Ian advises applicants to ensure they read the firm's website, LinkedIn and social media to gain a good understanding of the firm, which sectors it covers, the type of clients it has, the size and complexity of deals and whether there is a cross-border element to its transactions. "No two corporate law firms are the same."
He also advises applicants not to ask questions at interview if the answer is on the website or in the public domain. "It is better to ask about the market than the firm. For example, they could ask, 'How is Brexit impacting your corporate and finance teams? Have clients held back on deals due to the political and economic uncertainty?' Or, for example, because the maritime market slowed down several years ago, they could ask, 'How has your shipping team performed following the 2016 Baltic Dry Index all-time low?' If they are coming in with a commercial mind-set, asking how political, economic and business issues are affecting the market then that might make us think they're partnership material with entrepreneurial spirit."
Ian studied law at Sheffield University and Chester College of Law before a traineeship at DWF, where he stayed for 10 years and was a partner for three of those years. He was a partner at Hammonds (now Squire Patton Boggs) for two years and has been a partner at Hill Dickinson for ten years having been on the management board for four of those years. His practice covers initial public offerings on AIM and the Main Market, public takeovers, mergers and acquisitions, disposals and corporate governance.
Outside of work, Ian's passion is martial arts. He has a 5th dan black belt in Shotokan Karate and is a former national champion. He competed for the national team when he was younger and, although he no longer competes, he trains whenever he can. He is a non-executive director at GB Taekwondo, which is responsible for the preparation, management and performance of British athletes at the Olympic Games, Paralympic Games and World and European Championships. Ian went to the 2016 Rio Olympics where GB Taekwondo brought back a gold, a silver and a bronze, and will be in Tokyo for the 2020 Olympics with Team GB.
"It's important to have something you're passionate about outside of work to create balance and wellbeing," he says. "It gives you a hook to talk to clients about, and people are impressed if you enjoy something outside of the law because it shows loyalty, focus and discipline. Whatever it is, it could be sport, performing arts, cooking or something else."
Ian also recommends that applicants show commitment to the location. They don't need to have lived in or been a student in Manchester but should show an understanding of the city and what it has to offer.
As Ian explains, Manchester is probably the fastest growing legal market outside of London. Firms from Scotland have entered the Manchester market in the past few years, while international firms are already here in force, including magic circle firms such as Freshfields. The city also plays host to some of the large Alternative Business Structures (law businesses owned or part-owned by non-lawyers), some of which have floated on the London Stock Exchange, such as Gateley, Knights and DWF.
Ian comments: "It will be interesting to see how the professional services market develops next with the Big Four accountancy firms having a positive impact on the legal market. Are we going to see more firms floating in Manchester? If so, will that lead to consolidation or perhaps aggressive takeovers? Maybe a law firm will merge with one of the large mid-tier accountancy firms with a view to an IPO? Law firms will have to become more agile and revisit how they deliver legal services as clients look for firms that can provide strategic cost-effective advice and direction and a range of services including legal, taxation, accountancy, consultancy, HR and wealth management all in one place".
He continues:
"The infrastructure and transport systems around Manchester are excellent yet the cost of living is far lower than London. I can see US firms coming to Manchester, it's only a matter of time, and they pay a lot more, so the competition and ability to attract and retain talent is going to get tough."
Finally, Ian advises applicants to think about why they want to be lawyers. "A lot of people stumble into law and never really know why they're lawyers. The people who make it to the top have a real passion for it and sense of purpose knowing why they do it, why it is they want to be a particular type of lawyer."