Burges Salmon Director Ellen Williams on helping clients become greener and the satisfaction of seeing construction plans become reality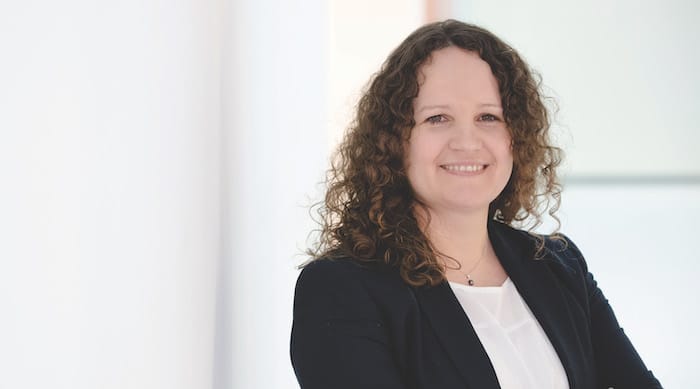 Ellen Williams, a Director in the construction and engineering team at Burges Salmon, is busy preparing clients for the future. "It's a hugely exciting time to be a construction lawyer," she explains, "there's so much happening in our industry at the moment!"
Reaching net zero targets is high on the priority list for many businesses and Williams is quick to point out that these targets represent an opportunity as well as a challenge. New ways of building are on the agenda, she explains, with businesses looking to the future and asking themselves things like, "How can the construction process be more efficient? How can we make it cheaper? How can we make it more environmentally friendly?"
Law firms play a role in helping their clients achieve these goals. Collaboration is key, Williams emphasises, and that is an important part of her work. "We work across all key sectors that need to work together to achieve net zero", she says, "we tend to look at net zero in our four quadrants: energy, transport, land and food, and the built environment. So we look at how we can spread ideas between those sectors and bring clients together to understand how they can work together to resolve these issues."
With the 2050 deadline on the horizon, Burges Salmon's clients are already acting fast to meet their targets. "Our clients take this seriously", she says, "and many have their own policies and internal teams to help figure out these issues – we work hand-in-hand with them". She explains that many considerations need to be made along the way, with finance and funding being two key issues.
There are also reputational issues to factor in too. Williams gives embodied carbon, the carbon that's associated with materials and construction processes throughout the whole lifecycle of a building or asset as an example. "If you look at the built environment, the big issue is embodied carbon", she says. "It's about looking at how we're building and the materials that we're using. Do we use new materials, or are they reused materials? The use of concrete and steel is where some of the bigger carbon emissions come from, but it's also the machinery that's used in construction." One of the biggest issues in the built environment is retrofitting existing buildings as the majority of buildings that will exist in 2050 are already built.
But it's not just net zero, there are other challenges facing the construction industry at the moment, she says, for example, both coronavirus and the Ukrainian conflict are playing a role in the disruption. This in turn triggers a whole host of legal-related issues. "So can you get the construction materials? How much will they cost and how long can you hold the price? And that gets translated into contractual questions, for example, who takes on the risk of the price of steel going up or lack of availability?".
William's journey is an interesting one. She first qualified as a barrister and then later changed track to become a solicitor. She nods when asked if her advocate training comes in useful for her current work. "I think the Bar Course helps on the disputes and non-contentious side of things", she says, "it gives you confidence, teaches you how to build a rapport, how to have a presence."
She cites the great team and collaborative atmosphere at Burges Salmon as one of the things she has enjoyed most in the ten years she has spent there. It is also really satisfying to work with clients through the entire process: "in construction, there's usually something to see at the end of the process as well," she explains. "It's a great bonus to be able to actually see a physical asset and know your work has achieved that."
The firm's riverside headquarters in Bristol is certainly a desirable workplace. It's very collaborative, she says, "the new designs of the office have huge trees and greenery downstairs and it's designed for everyone to work together. I think having that kind of atmosphere helps with innovation and creativity". The Bristol office has the benefit of being accessible to London and the firm's London office but with a more relaxed lifestyle. "I think we've got the best of both worlds," she confirms, explaining that Burges Salmon also has an Edinburgh office, with both Bristol and Edinburgh being voted as top places to live and work in the UK."
What advice would she give to those interested in construction law? "I think you need to have an understanding of the business and commercial side of it," remarks Williams. "That way you can speak to the clients and they know they can trust you know what you're talking about". She emphasises that having an awareness of issues like sustainability and the economy are a big part of this, as these are some of the issues that shape the industry.
"Burges salmon is a great place to do construction law because we work from beginning to end of a project" and across the full spectrum of construction work including transport, energy, real estate development, utilities, defence, etc she notes. "We work on the contentious side and non-contentious side, so as a trainee you get that full mix of work and you're integrated into the team. It's not just proofreading, you actually get to go along to the meetings, be involved in the calls and work on some really significant projects."
Ellen Williams will be speaking at 'How law firms are helping their clients to reach Net Zero — with Burges Salmon', a virtual student event taking place on Thursday 6 October. Apply now.
About Legal Cheek Careers posts.