Linklaters associate Charlotte Beardsworth reflects on her career so far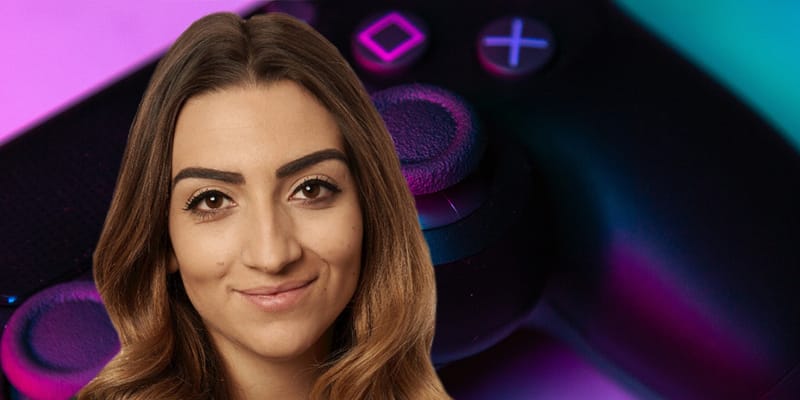 Fresh back from a seven-month secondment with a large player in the gaming industry, Linklaters associate Charlotte Beardsworth sits down with Legal Cheek Careers to discuss her career so far, the gaming sector and the ever-increasing reach of regulation in the tech field.
Having made an early decision to pursue a legal career, the St Andrews grad decided to first explore a philosophy degree at University. "Law was something that I really felt would suit my natural attributes" Beardsworth recalls, "and I decided that I could pursue a career in law after my undergraduate degree through a conversion course. I didn't want to limit my career options from the outset, and instead I picked something I knew I loved doing and tried to learn what I could about getting a training contract whilst studying", she explains.
During university, Beardsworth completed a vac scheme with the Magic Circle firm and hasn't looked back since. "I really enjoyed my experience at the firm during my vacation scheme; the work was interesting and I felt very welcomed by the people I was with. In fact, I met some of my best friends today on that vacation scheme!", she remarks. "And of course, you get an amazing variety of work across all of the different departments at Linklaters which meant I felt I would have the opportunity to sit in various groups and find out what really interested me!" The decision just made sense; she says, "Linklaters felt like a great place to start my career."
Not an avid gamer herself, Beardsworth notes how she developed her interest in the digital space during her training contract.
"I found that I really enjoyed competition law; I did a six-month seat during my training contract and found learning about different markets and how competition takes place and is regulated in those markets fascinating. And these days, working as a competition lawyer naturally includes a great deal of work across the tech sector" , she says. The constant innovation, development and progression of the tech space has made it an interesting sector to work in, as law is constantly chasing technology.
Gaming has become a really large and diverse industry within the entertainment sector, and I was keen to learn more about it. So, I was very excited to have the opportunity to go on secondment and understand the industry from within one of Linklaters' clients".
Beardsworth continues: "What I also find particularly interesting is that the tech sector, of which gaming is a big part, has such a massive and increasing impact on all of us, every day  -even when you aren't aware of it!. Everything we experience from search engines to social media, games, fitness apps, online shopping platforms, adverts on billboards, films and music all rely on "tech.".
Also, tech develops and changes every day – the experiences and capabilities you can have within a game these days, for example, are hugely different from just a year ago – and the devices on which you can play a game are different too! For example, there are constant developments in cloud gaming, virtual reality headsets, Esports and mobile gaming – to name just a few! It's this blend of rapidly developing digital markets and the scale of impact that the work has which appealed to me then, and still appeals now."
Speaking of this varied work, Beardsworth assures me that there is never a boring day within the competition team; the variety of tasks and spread of different industries, companies, and questions from clients bringing a new challenge each day. These factors, Beardsworth says, are what ultimately helped her decide to qualify into the Antitrust & Foreign Investment group, where she has remained for the last four years.
Reflecting on her recent secondment, she says: "The opportunity to go on secondment is amazing, and something that I think is pivotal to your development and learning as a lawyer. I had the opportunity to do an international secondment during my TC with Linklaters' Singapore office which was so great, both personally (there were lots of great travel opportunities!) and professionally. After that experience, when I was asked whether I would be interested in going on a client secondment, I jumped at the chance. Not only was it super interesting and an enjoyable time, but it's definitely made me a better lawyer."
Speaking more on this latter point, the associate notes the twofold benefit of having the opportunity to work directly with a client. "Having seen where my work product goes and how it's used, I'm now able to better understand what the client needs, and tailor my product to address that."
This is something, she says, is useful industry-wide, and not just in relation to a particular client. As for the second benefit, Beardsworth notes how being embedded in the client's operation, "you really get to understand the business, how it operates and its products are, and how the industry is developing". As a result, she's returned to the Linklaters's snazzy London office with fond memories, a wealth of new industry knowledge, and an understanding of how her team's work is used, and therefore how to make it more efficient and effective.
Moving towards the end of our chat, Beardsworth offered some advice for those looking to apply for a training contract: "I think, these days, it's much easier to keep up-to-date with anticipated changes in the law and have an idea of what a law firm is doing day-to-day because there are so many more blogs, tweets and online updates out there than a few years ago. They're digestible, accessible, short, current, and often, you can quite easily subscribe to them. The students who arrive for vac schemes and are able to talk about some of the things our team has been up to or are aware of developments in the law definitely stand out from the rest," she explains.
This isn't to say, however, that an encyclopaedic knowledge of all things legal or tech is required. "What commercial awareness is about is not knowing everything that a firm is doing, that's obviously impossible, but following something you're genuinely interested in (such as gaming) and understanding how changes in the law or developments in cases might affect law firms, their clients and ultimately, consumers. It's much easier to demonstrate that you are passionate and enthusiastic about a career in law when the legal developments you're talking about directly relate to a sector or industry you're naturally interested in.
It's also worth noting, the associate says, that commercial awareness isn't just something vacation scheme applicants need to be aware of, but it is very much part of one's career as a lawyer. "Even now, whenever I see the news, I'm thinking how this will impact the law, what issues or opportunities might clients face, and how the broader industry or consumers will be affected", Beardsworth explains.
Beardsworth rounds off with a poignant reiteration. "It really isn't about knowing everything about law, or every recent case or piece of regulation that's emerging", she says. Have a look at what firms are doing, see what you find interesting, and then build from there to develop a greater understanding and awareness. Whether your interest is sport, music, gaming, or fashion, every industry is directly impacted by developments and changes in the law, and if you can show your enthusiasm and willingness to learn about a whole range of types of law through a sector you're interested in, you'll do well."
About Legal Cheek Careers posts.