Three of Hardwicke's pupil barristers advise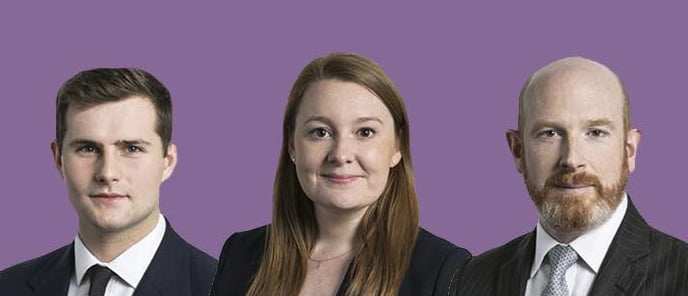 With pupillage application season getting underway this week, we have gathered together three hotshot rookie barristers to help those embarking on the process.
The trio, from commercial and common law set Hardwicke, will be on hand in the comments section below from 6pm to respond to your questions about getting a foot in the door at the bar.
How did George Eyre, Helena Drage and Chris Burrows (pictured above) secure their pupillages at Hardwicke? And what advice would they give to those hoping to follow in their footsteps?
They have different perspectives. Burrows became a barrister after 12 years in the Army while Drage had a previous career as an academic specialising in bioethics and global health justice. Eyre followed a more conventional route, graduating with a history degree from Oxford before doing a law conversion course. Their advice on the application process that will hopefully help Legal Cheek readers to stand out from the crowd.
Join them in the comments section of this article from 6pm, where they will be taking questions until 7pm.
Hardwicke follows Pupillage Gateway dates but has a custom application process. Find out more.
This thread is now closed. Thanks for participating. You can read the questions and responses below.