Burges Salmon employment lawyers explain how they navigate ever-shifting coronavirus workplace issues, guidance and regulations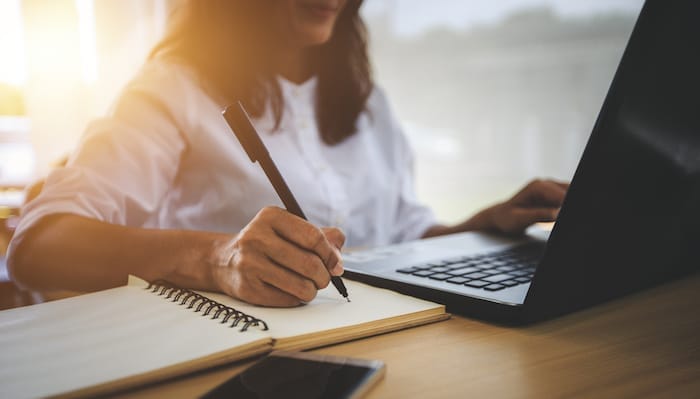 Employment lawyers are in red-hot demand as businesses seek advice on novel legal issues thrown up by the coronavirus pandemic.
Four Burges Salmon employment lawyers came together at last month's Legal Cheek event to discuss the different aspects of employment law work at play in 2020, and to gather their views on what challenges the years ahead will bring. The quartet, who all trained with the firm, also shared advice to students hoping to specialise in this area in the future.
---
The speakers
• Luke Bowery, partner
• Grace Malone, senior associate
• Molly Horton, associate
• Katie Hayes, associate
---
The speakers said they had to swiftly adjust to remote-working in the wake of COVID-19 and the lockdown which followed. Since then they have been busy advising on COVID-related employment law matters, such as the government's furlough scheme, which has recently been extended, health & safety in the workplace, and the effect of cost saving measures, restructuring and redundancies on employees — all issues the team "couldn't possibly have fully foreseen" back in February, said Luke Bowery, partner, and one of the panellists at the event. Molly Horton, associate, who appeared alongside Bowery, added that much of the work which has kept her busy since March wouldn't have even been on her radar before the pandemic hit.
One of the many challenges faced by employment lawyers is the importance of keeping up to date with the latest developments and how these can affect their clients.
The Coronavirus Job Retention Scheme was brought in with very little notice, explained Bowery, and was followed by various updates throughout the summer that would often be issued either late on a Friday or early the next morning, with clients seeking advice on how to react to any relevant changes from the Monday.
"I feel we've really had to work in partnership with our clients," he said. "It's all new, we've all been learning to adjust to the situation at the same time. In a way it's given us the opportunity to grow closer to our clients and strengthen relationships because we've been in the trenches together trying to resolve issues in an efficient and speedy fashion."
Katie Hayes, associate, who appeared alongside Bowery and Horton, explained that prior to the pandemic, a lot of client contact would be over the phone rather than in-person. Moving meetings online using video-conferencing tech has been welcomed by Hayes, who has found she's been able to forge stronger bonds with clients face-to-face, virtually.
Grace Malone, senior associate, agreed, adding:
"The interesting thing about COVID-19 and the lockdowns is that it's a complete leveller; everybody has had a similar shared experience. It's given us common ground with clients and lots to talk about — it humanises everyone and has been positive for building relationships in lots of ways."
So while the panel continue to maintain client relationships in new ways, they're also having to get to grips with the relatively new concept of remote hearings as employment tribunals increasingly list cases online. "There has been a shift to relying far more heavily on technology to ensure the tribunal system can keep going," said Hayes, adding that the courts have issued significant new guidance on remote hearing operations.
Malone highlighted one key challenge: "When attending the tribunal in person, you're able to understand the significance of the event, and in your headspace, you're present in the room. I think it's going to be increasingly challenging for participants to immediately switch from their home environment to the formal court environment just by turning on a button."
The working from home phenomenon looks set to continue for the foreseeable future. Interestingly, Bowery said his team are beginning to see "a rich vein of work" from clients looking to firm up their flexible working policies and include appropriate provisions in contracts of employment regarding staff working remotely. "We are looking at contracts and seeing whether they are still fit for purpose both for a hybrid model where people work in the office and at home, and if employers are moving to a more permanent home-working model," he said.
The discussion moved on to the speakers' career journeys and advice they could share with students.
Malone told the virtual audience of 400 students she chose to specialise in employment law because "everything boils down to people and their stories" which makes the subject matter "fascinating".
Hayes agreed with Malone, adding that for her it's the variety of employment work that's available, irrespective of how many years post-qualification you have. Hayes, who qualified in Burges Salmon's employment team last year, said she often finds herself answering client queries on the full "employee lifecycle", from recruitment through to termination. She might also find herself doing non-contentious work, for example, assisting the corporate team on a transaction, or contentious work in a tribunal acting on behalf of an employer or individual. "I preferred having my day divided juggling lots of different tasks than perhaps working on one or two large matters in one particular area," she said.
The panellists rounded off the discussion with some of the personal qualities that make a good employment lawyer. The ability to empathise, multi-task, thrive off the unknown while keeping calm under pressure were some of the attributes mentioned by the panel, as well as having a sense of humour.
About Legal Cheek Careers posts.