Clyde & Co partner, Eleanor Coates, offers insight into the world of marine and trade disputes, ahead of her appearance at tomorrow's virtual student event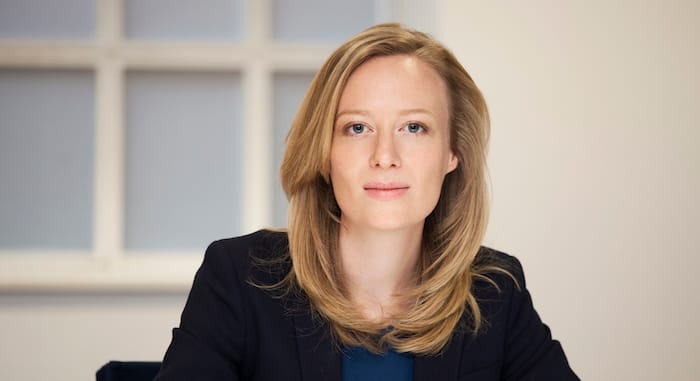 Global shipping and trade law is a fast-paced area with lawyers likely to encounter all manner of issues, from the impact of Russian sanctions to preparations for net zero. Post-pandemic, global supply chains are a critical concern. Even without the pandemic, however, the job of advising international clients who are buying and selling goods which they then need to transport from A to B is always going to be anything but predictable.
"Any number of things can go wrong," says Clyde & Co marine and trade partner Eleanor Coates. "I advise my clients when a dispute arises either under the sale contract or the transportation contract, also called a charterparty." Coates advises national oil companies, state-owned oil companies, oil traders, and sometimes the insurers of the cargo that those companies will be trading.
The fast-paced nature of the work differentiates it from the umbrella term of commercial disputes. It's very responsive to the client's needs, Coates says:
"If cargo has been loaded onboard the vessel and post-loading checks show it is not of the specification required under the contract, we often have to give very live advice as to how to manage that situation. Ultimately, we need to establish, with either internal or external experts, how that cargo came to be contaminated. Then we look within the contractual framework: where does the risk and responsibility for that cargo contamination lie? Is it a pre-shipment issue? Was it contaminated onboard the vessel, in which case do you have a claim against the vessel owner?"
The challenges for law firms working in this area mirror those of their clients, "a key challenge that my clients are experiencing at the moment is the road to net zero," Coates says. She uses the example of clients considering hydrogen as an alternative fuel source: "In the early stage of those projects, my corporate colleagues would be advising on how those types of projects are structured and financed. But if we look further into the future, the challenge becomes how these commodities can be traded. And so, there's an opportunity for us to support our clients."
This area of law is strongly influenced by the geopolitical landscape, and marine and trade lawyers will work on a cross-departmental basis to ensure they give the best advice.
"We've had a raft of instructions as a result of the imposition of Russian sanctions," says Coates, "so we will be working very closely with our sanctions team to advise on that. In a trading contract scenario typically the first question is whether the situation was a force majeure event. And if so, what is the impact of that on the contract? In some cases, clients want to know whether they can terminate contracts on the basis of something being a force majeure event. These are quite live issues to advise on as the clients need to know as soon as possible the impact of those sanctions on their contracts and what steps they need to take."
In this fast-moving area of law, it appears the biggest challenges also represent the most rewards. Asked what she enjoys most about her job, Coates says:
"It's really varied, you never know what you're going to be dealing with on a day-to-day basis. I work with some fantastic clients that are some of the leading trading companies in the world, meaning they're often involved in interesting projects themselves. So, it's intellectually stimulating, but it's also really topical and relatable."
To students interested in pursuing this area of law, she advises: "You need the intellectual rigour to be able to assimilate facts from documents very quickly. These clients need fast responses, it's probably one of the attributes they value most from their lawyers. And the nature of worldwide trade means that these issues can occur any time of the day or night and over the weekend. So, you also have to be very available to your clients." Commercial awareness is also key, she says, "You need to have an appreciation of the commercial relationship between your client and its counterparty in any disputes and provide appropriate and commercial advice." Finally, she adds, "The hours and clients can be quite demanding. Resilience is really important."
For those who are interested in becoming a marine and trading disputes lawyer, she says: "Clyde & Co is a market leader in marine and trade law. As a junior lawyer working here, you can learn so much from colleagues who are experts in their fields. It also means that the clients you work for are market leaders themselves so you get exposed to some really fantastic work. My advice is to be inquisitive; read around the subject, and don't be scared to ask questions. Try to understand how the dispute might have arisen, or how the piece of research you're working on fits into the overall piece of advice that's going out."
Eleanor Coates will be speaking at 'Global supply chains, geopolitical risk and the law — with Clyde & Co', a virtual student event taking place tomorrow on Tuesday 13 September. Apply for one of the final few places.
About Legal Cheek Careers posts.