Communication, organisation and understanding your clients' businesses are the keys to success, says Sidley Austin managing associate Cyril Cutinha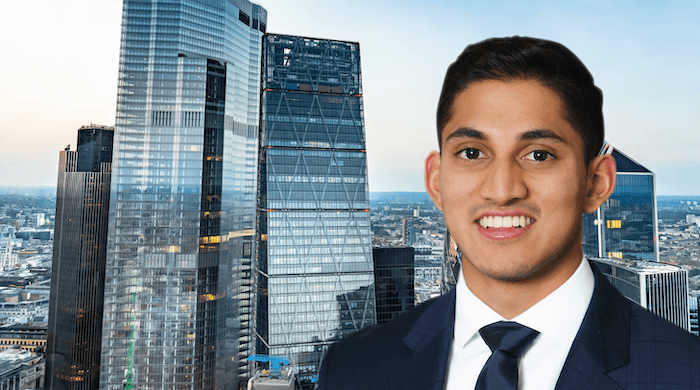 "I've always been really fascinated by businesses, understanding how they work and the people behind their strategies," says Sidley Austin managing associate Cyril Cutinha. Getting involved with and exploring businesses is something that Cutinha had enjoyed whilst studying law at university — so perhaps it's no surprise that he has gone to combine his legal knowledge and passion for business in the Private Equity (PE) team at the London office of the global law firm.
He describes the firm's commitment to providing its PE clients, who are some of the biggest and most frequent deal-makers in the world, with a comprehensive service tailored to their businesses as one of the drivers for the firm's success. "The firm has built on its broad PE platform and strategically invested in specialist areas to provide added value to its clients in a competitive legal market," Cutinha explains, highlighting the firm's investment in practice areas such as insurance, life sciences and sports, which has helped the firm secure business that mirror the interests of its clients.
To provide this 'one-stop shop' for PE firms, having a global network is key. Cutinha proved this by nonchalantly scrolling through his emails and noting the various cities that they had been sent from: "LA, Chicago, Brussels, Munich, Hong Kong…" During his training contract, he even got to spend six months out in Hong Kong to sample some of Sidley's international work beyond the City.
So, what's the work like? "It's fast-paced and you work collaboratively with a wide range of people from different cultures and backgrounds who share the trait of being highly-motivated and intelligent," says Cutinha. His work includes advising PE sponsors on either side of buyouts, assisting sponsors with the growth and development of their existing portfolio companies and restructuring stressed and distressed businesses. "Your job is to understand your client's aims and get under the skin of the relevant business to help them shape their views on the opportunities and risks presented by the transaction they are trying to implement and come up with creative solutions," he tells me.
"Understanding who your client is and what they want is essential to being a great deals lawyer," stresses Cutinha. Effective communication and organisation, as well as an ability to bring people together are also key skills according to the Sidley lawyer who adds that the volume of deals you experience at the firm allows you to quickly develop a sixth sense for the problems your client may encounter.
The UK M&A market has faced significant challenges in 2022 with heightened geo-political risk and macroeconomic tensions, Cutinha explains. The war in Ukraine, rising inflation and political instability in the UK were amongst the key factors that made PE firms think twice about executing acquisitions and disposals in the short-term.
That said, Cutinha has remained busy with plenty of deals in the tech sector. PE clients he has worked with in just the past six months include Clearlake Capital, who co-own Chelsea F.C., EQT, H.I.G. Capital and KKR & Co.
So, what should students be doing if they want to grab the opportunity to work with these stellar clients at a firm like Sidley Austin?
Cutinha encourages aspiring lawyers to "talk to as many people as possible if you get the opportunity to participate in an open day or a vacation scheme and ask them what they love about their job and what experience helped them get to where they are" and "think hard about how you can leverage your own personal experiences to show that you would make a great lawyer".
Enthusiasm and drive are important qualities. "The firm sees you as an investment, so we really want to see your enthusiasm and willingness to learn," he says. "I'd encourage applicants to be authentic and show us what you're interested in, why you are here and what you'd like to achieve."
As for developing your commercial awareness, Cutinha advises students to "dig deeper into sectors they are genuinely interested in — be it fashion, sport or whatever else sparks their interest — PE is so pervasive that you'll be hard pressed to find sectors of interest that PE firms do not touch!"
About Legal Cheek Careers posts.