Using QWE and online learning to make the most of the SQE's flexible approach to qualification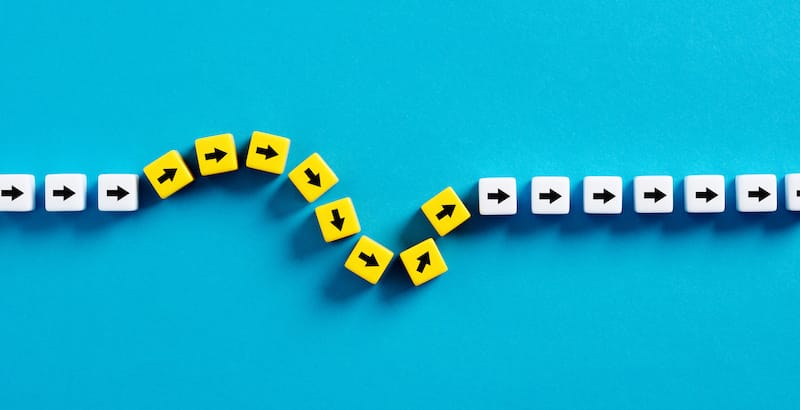 The Solicitors Qualifying Exam (SQE), designed to replace the Legal Practice Course (LPC) as the main route to qualifying as a solicitor, has already changed the legal training landscape. Crucially, it has removed the bottleneck that had left aspiring solicitors at the mercy of the 'training contract lottery', with thousands of LPC graduates having been left unable to qualify for years on end. That model has been replaced by a new flexible and affordable alternative.
A more flexible and affordable option
Studying the LPC can cost up to £20,000, requires committing to studying for a year, and can only be undertaken after earning a law degree or equivalent post-graduate diploma. With a three-year LLB likely to cost over £27,000 in tuition fees alone, some aspiring lawyers will be studying for many years and could end up spending close to nearly £50,000 on course fees alone if self-funding. Sitting the SQE exams, in contrast, costs just £4,564 and prep courses for both exams can be studied for as little as £3782.50 combined.
Students are also not required to have studied a law degree or a post-graduate diploma in law – instead any degree-level qualification will suffice. For those who may have decided to join the legal profession later in life, having to start from scratch would quite understandably have posed an insurmountable barrier. Instead, due to the changes introduced by the SQE, these learners can harness their past experience and use it to their advantage when qualifying. Not only does that benefit them, it also helps the legal profession which gains access to a cadre of new lawyers with a different outlook and ready-made skillset.
The same can be said of international students. Thanks to the Solicitors Regulation Authority's (SRA) forward thinking, it is possible to study the entirety of the SQE online and every assessment except the SQE2 oral assessment can also be sat from abroad. To support this the SRA has opened assessment centres in 26 countries with nearly 50 more planned to offer both SQE1 and SQE2 assessments abroad. This reflects the international appetite for the qualifications and the high global standing English law is held in. The result is that qualifying as a solicitor in England and Wales is no longer just for those who happen to be based in England and Wales.
Why Qualifying Work Experience makes the difference
Qualifying Work Experience (QWE) puts the ability to qualify back in the hands of trainees. It's also a key way in which flexibility has been baked into the SQE by design. In order to ensure that the door to a legal qualification is open to as many people as possible, it's no longer necessary to spend two years working under a training contract for a law firm or to receive a supervisor's sign off for competencies – arguably an arbitrary judgement. Instead, a much wider range of previous legal experience will now suffice, whether that is sitting as a non-legally qualified member of a tribunal, volunteering at a law clinic like Access Law Clinic, or relevant legal work in a different jurisdiction. Students can also now undertake their work experience before or during their studies.
It is the SRA – not the law firm – that signs off on competency, empowering the aspiring solicitor to gain recognition for a variety of qualifying work experience in a flexible manner. The rationale behind this is that it addresses the issue of lack of training contracts and absence of a standardised approach to assessing competency. As the sector adapts to the fast-changing market for legal services, an increasing number of firms require lawyers who are able to solve increasingly complex problems.
Firms we work with have told us how they are using the flexibility offered by the SQE to create pathways that are designed with their trainees in mind. That includes both approaches tightly focused on the one area the trainees want to work in and pathways that use the flexibility on offer now there is no longer a set number of 'seats' to give trainees broader experience across the firm before specialising.  Aspiring solicitors benefit by tailoring their training to their own needs and make space for new areas, such as Artificial Intelligence (AI) whilst training, instead of spending months in a department they have no intention of working in when qualified.
The benefits of an online approach
Unfortunately, some barriers remain in place. Perhaps the most significant is that for all the changes that the SRA have introduced, the legal education sector arguably has not kept up. The norm remains an expectation to attend in-person, with fixed windows for applications and an academic year that runs full-time between autumn and the summer. That might be a great option for some, but every learner is different and a one-size-fits-all approach isn't the right way to approach providing legal training.
Not least because it stands to undermine the ethos of the SQE – improving access to a legal education. After all, for those with caring or professional responsibilities, those studying from abroad, or with special education needs, the default of studying in-person and to a fixed timetable can put a legal education beyond reach. Fortunately, there's no longer any need for the in-person model of education to be the default. Distance learning should no longer be seen as a 'poor relation' but rather the way forward.
Our experience at Law Training Centre has shown what's possible through an online approach to learning. Distance learning allows for a more flexible approach for students and gives our tutors the chance to offer far more one-to-one support than would be possible in a crowded classroom. This gives students the chance to learn in the way that works best for them. We also offer every learner a bespoke study planner to ensure we're delivering guided learning hours for everyone who studies with Law Training Centre. And because we don't have to pay for a sprawling campus, we can offer all of this without having to charge fees that cost the earth.
There are plenty of other advantages to distance learning. For example, time that would have been spent commuting can instead be spent on studying. With research showing that learners with longer travel times have significantly lower progression rates than those who live closer, the benefits of that extra time studying shouldn't be underestimated. An online model also ensures that those with existing professional or personal commitments are able to study at a pace that works for them, following a schedule of their choosing.
This is a model that works. We know that because we've already trained over 3000 aspiring lawyers from over 750 organisations, from high street firms, to regional powerhouses and Magic Circle firms, government organisations, financial services businesses and in-house legal professionals in all sectors.
Our online-by-design approach has helped those who would otherwise have remained locked out of the legal profession to pursue their goal of qualifying as a solicitor, both here and across the world. The SRA designed the SQE course to remove as many obstacles to qualifying as a solicitor as possible and as training providers we have a responsibility to build on their good work. By leading the charge on delivering a high-quality online education, we're confident that we're doing just that.
About Legal Cheek Careers posts.