Speaking ahead of 'Secrets to Success Bristol — with Burges Salmon, RPC and St John's Chambers', The University of Law's Russell Binch counsels against a single, definitive notion of how your career will pan out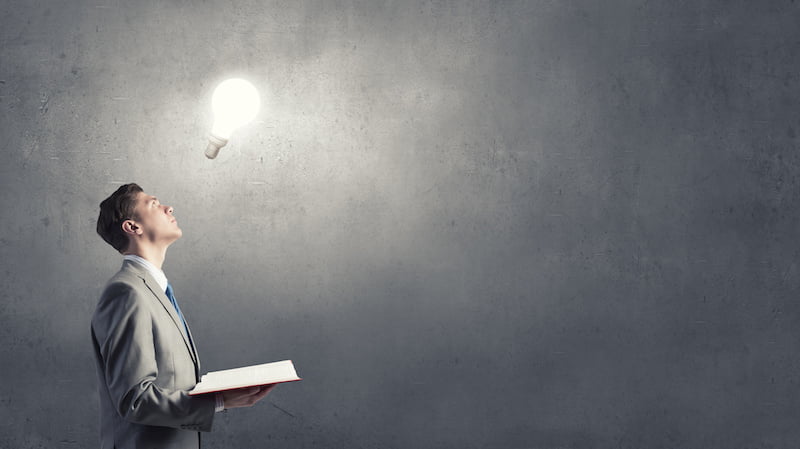 "Be open and flexible, and take opportunities when they come your way."
That's the advice of Russell Binch, who works as a tutor with The University of Law in Bristol, to would-be lawyers — and he speaks from experience. Binch enjoyed a stellar career in the law before deciding to switch to teaching, thanks both to following his own advice and also ticking a number of useful boxes on his way to the legal profession. If anyone has helpful tips for those at the outset of their careers, it's the Nottingham-bred, Cambridge-educated Binch.
Binch's journey is all the more impressive given a hint of the unconventional. His A-levels, for example, were an eclectic mix.
"I started off studying Maths, Chemistry, Biology and AS level French," recalls Binch. "I was interested in going into genetics. But I realised maths wasn't for me." He swapped numbers for A-level English Literature — a decision underpinned by sound reasoning. "I'd always loved words," explains Binch.
A love of language helped motivate Binch's decision to study law at Cambridge. That, and the fact that, to him, "law seemed to fit neatly between science and the arts". He graduated from Cambridge with a first in law in 2000, having enjoyed acting and singing in a choir while there. Astute to his future, and finding that he thoroughly enjoyed the law, Binch also made sure he put in plenty of hours with his college's student law society.
"It's important to get involved in things like university law groups," says Binch. "They give you an insight into the kinds of issues you'll encounter in practice, and help clarify basic things, such as whether being a barrister or solicitor is the right choice."
Binch chose to become a solicitor, but not before he'd obtained a Commonwealth grant and taken a Master of Laws at the University of British Columbia in Canada. "Being abroad and travelling was great, and the focus of the LLM was on human rights law," says Binch. "This was something I'd always found interesting."
By the end of his third year at Cambridge, Binch had secured a training contract at City firm Stephenson Harwood. He returned to the UK, completed the LPC at the University of the West of England in Bristol in 2003 — gaining a distinction — and joined Stephenson Harwood as a trainee in September that year. By this stage, though, Binch had done something else to enhance his understanding of the law, bagging seven months' experience as a legal officer with Boston Borough Council.
"I worked with the Council from January to July 2002, and it was a fantastic experience," says Binch. "In many ways it was a baptism of fire. In the first two weeks I was working on an application for interim injunction relief, to prohibit the granting of a maintenance contract. I had to get to grips with procedure and the underlying law very quickly."
The experience may well have whetted Binch's appetite because, after his two years as a trainee, he became a litigator with Stephenson Harwood's aviation disputes and regulatory team. "I'd enjoyed the litigation aspect of work in my two years as a trainee, and having qualified was working in construction litigation," says Binch. "Then fate struck — a new partner arrived, and he was keen to develop a contentious transport practice. I could see this was a real opportunity, and took the plunge. Aviation litigation then became my specialism."
Binch thoroughly enjoyed his time at Stephenson Harwood, and particularly valued the input of the firm's longstanding head of litigation, John Fordham. "John is an excellent lawyer and was always incredibly helpful. He would always support people if ever they needed it," he says.
Indeed, a little more than a decade after joining the firm, Binch was made a partner. Then, though, came a radical decision.
"It soon dawned upon me that I wasn't keen on the managerial side of being a partner. I'd also always loved relaying, explaining and contextualising the law. So I made a bold decision — and moved into the academic side," he recalls.
It was decision that's typical of Binch's belief in being flexible and open to change — and he hasn't once regretted it. "I've rediscovered my passion for the law, and love being involved with The University of Law in Bristol. We're neither too big nor too small, so I can get to know students individually and feel that I'm really helping them." His quality of life has improved, too: "It's nice to see greenery on my way into work in the morning!"
Binch adds: "There are many different routes into the law, and once there it's a broad church with a lot of different specialisms. But as well as being flexible, I'd say another thing: young lawyers should try to avoid having a definitive idea of how their career will go. Life is unpredictable; it's not set in stone. If you take this view, you'll be better able to roll with the punches."
Russell Binch will be speaking at 'Secrets to Success Bristol — with Burges Salmon, RPC and St John's Chambers' at ULaw Bristol this evening.