The pathway to becoming a solicitor for non-law graduates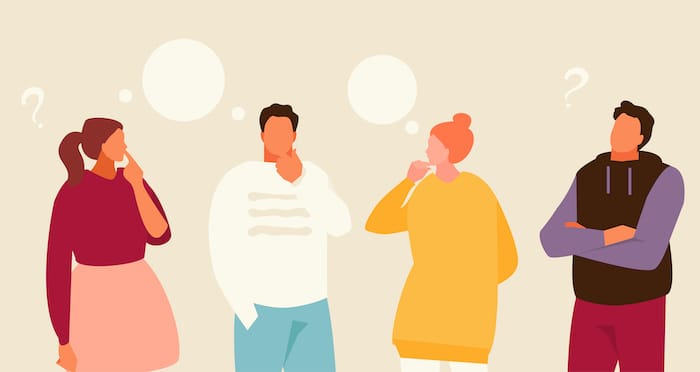 What is a law conversion course?
As part of the traditional route to practice, a law conversion course is a compulsory part of the qualification route for aspiring solicitors or barristers who have completed either a non-law degree or a non-qualifying law degree. The law conversion course is taken prior to either the Legal Practice Course (LPC) or the Bar Course, which are compulsory vocational courses undertaken prior to the on-the-job training as either a solicitor or barrister.
How will the SQE affect it?
For all those who started a law or non-law degree from 1 September 2021, the two-part Solicitors Qualifying Exam (SQE) is the new centralised route to qualify as a solicitor in England and Wales. As part of this transition however, students who began their law degree, Graduate Diploma in Law (GDL), Master of Arts in Law (MA Law), LPC, or period of recognised training prior to 1 September 2021 will still be able to embark on the traditional LPC route to qualifying as a solicitor up until 31 December 2032.
Information on part one of the SQE and how it impacts non-law graduates can be found further on in this section. Law graduates please see LPC/SQE1 law.
As part of the new SQE route to qualify as a solicitor, a law conversion course is no longer a requirement for non-law graduates. However, many providers are still offering law conversion courses, such as the Postgraduate Diploma in Law (PGDL) or masters in law conversion course, to prepare students with a thorough understanding of the law in England and Wales before they embark on the SQE. Modules include:
• Contract law
• Criminal law
• Tort law
• Public law
• Land law
• Equity and trusts
It's worth noting that compulsory modules may differ between providers.
For those seeking to qualify as a barrister however, the route will remain unchanged. All non-law graduates will still have to complete a law conversion course prior to commencing the Bar Course.
Pre-course study
Prior to starting the law conversion course, some law schools require students to complete an online pre-course study programme on legal method. This takes approximately 40-50 hours to complete and is designed to prepare students, so they have a foundational understanding of the law prior to commencing the course.
Assessment
The law conversion course is assessed through a mixture of multiple choice, open and closed book exams, alongside written coursework and oral presentations. However, this varies according to each provider, so it is advisable to research the course structure and assessment style in advance.
Where can I study the law conversion course?
If you have secured a training contract or pupillage prior to undertaking the conversion course, then the terms of your offer of employment may specify which provider and location you are required to study at. However, if you are still to secure a training contract or pupillage, there are 31 institutions across the UK which offer the law conversion course which you can choose from. You can find a full list of Solicitors Regulation Authority (SRA) approved providers here.
How long does the law conversion course take?
The time it takes to complete the law conversion course varies but typically takes from one to two years, depending on the type of course taken. Full-time courses take eight months to complete, whereas part-time courses take 20 months to complete.
Entry requirements
On the whole, gaining a place on a law conversion course is not a competitive process. Applicants are required to have an undergraduate degree or equivalent, but there are no specifications on what subject you studied. Most course providers require a UK degree with at least a 2:2 classification, although some providers require a minimum of a 2:1 at degree level.
As part of the application process, students are required to submit a personal statement, alongside references. Some providers will give priority to those applicants who select their institution as a first choice within the application process, so this is worth considering when making your selection.
How much does the law conversion course cost?
The cost of the law conversion course varies significantly by institution and location; it costs around £12,000 in London and £9,000 elsewhere.
Funding the law conversion course
As part of their training contract offers, most law firms pay future trainees' professional training fees, alongside offering a substantial maintenance grant. However, this is conditional on the applicant not having started any of these courses prior to being offered the training contract with the firm. Hence if you commence the law conversion or the LPC prior to securing a training contract, it is unlikely (but not impossible) that you will be able to recover these costs at a later date.
It is therefore advisable that non-law students apply for training contracts during their final year of study at university in a bid to secure law firm funding prior to commencing the conversion course.
If your fees are not being paid directly by a law firm, your funding options include:
● Self-funding through savings
● Self-funding through part-time work, alongside the part-time law conversion course
● The Law Society Diversity Access Scheme
● Scholarships (available from training providers)
● Inns of Court scholarships
● Flexible law school payment structures
● Complete a postgraduate degree with an integrated conversion course*
*This is a relatively new route of funding available at law schools including The University of Law. The integrated nature of these courses — an MA conversion, for example — means that you can qualify for a government postgraduate student loan to cover the costs of the course, provided you also meet all of the standard eligibility criteria.
What happens after the law conversion course?
After you have completed the law conversion course, you will then need to undertake an additional vocational course before commencing professional training. Aspiring barristers undertake the Bar Course and aspiring solicitors complete the LPC or the SQE.
---
The Solicitors Qualifying Exam (SQE1) — non-law graduates
The Solicitors Qualifying Exam (SQE) is the new, two-part centralised route to qualifying as a solicitor for everyone who starts a law or non-law degree after 1 September 2021. This section will cover part one of the assessment known as SQE1 and how it affects non-law graduates.
Non-law graduates will likely need to complete a longer, more rigorous SQE1 prep course compared to their law graduate peers. This is to ensure they have the requisite legal knowledge to pass SQE1.
The structure of these SQE1 non-law preparation courses varies substantially across the different legal education providers. For example, some have designed shorter, condensed prep courses specifically for non-law graduates, while others are introducing longer programmes lasting between 12 to 18 months, combining core content from the law conversion course with an integrated LLM.
What will I be examined on?
SQE1 tests 'Functioning Legal Knowledge' (FLK) in two multiple-choice tests of 180 questions each.
The two FLK assessments cover the following subject areas:
1) Business law and practice; dispute resolution; contract; tort; legal system of England and Wales; constitutional and administrative law and EU law and legal services.
2) Property practice; wills and the administration of estates; solicitors accounts; land law; trusts; criminal law and practice.
Ethics and professional conduct are assessed pervasively across both SQE1 and SQE2. Find out more about the SQE1 assessment specification.
How much does SQE1 cost?
The SQE1 exam is £1,558, although it's worth noting that this does not include fees for the SQE2 assessment (£2,422) and any prep course you may wish to undertake. This exam fee is paid directly to the Solicitors Regulation Authority.
While it is not compulsory to undertake a prep course prior to sitting the SQE, given the format of the SQE and the different style of assessment, most students will find it beneficial to take a prep course. SQE1 prep course fees can vary substantially across providers, with basic online packages starting from around £1,500, and any SQE2 prep course support would be undertaken at additional cost.