The pathway to becoming a solicitor for law graduates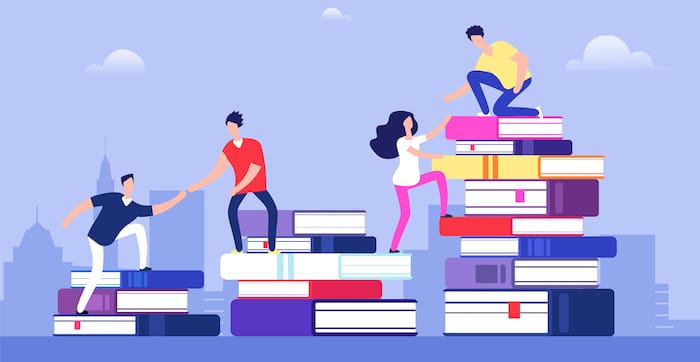 What is the LPC?
The Legal Practice Course (LPC), also known as the Postgraduate Diploma in Legal Practice, is a vocational course taken following an undergraduate law degree or a law conversion, as part of the route to qualifying as a solicitor.
The LPC itself is designed to bridge the gap between an academic understanding of law, and the knowledge and skills required to practise it. The content therefore seeks to simulate the type of work trainee solicitors encounter at a firm, preparing students for a training contract or qualifying work experience (QWE).
How will the SQE affect it?
For all those who started a law or non-law degree from 1 September 2021, the two-part Solicitors Qualifying Exam (SQE) is the new centralised route to qualify as a solicitor in England and Wales. As part of this transition however, the LPC will undergo a gradual phasing out period from 2021, lasting up until 2032.
This means the LPC will still be available to take as part of the qualification route for students who completed, started, accepted an offer, or paid a non-refundable deposit for one of the following by 31 August 2021:
• a Graduate Diploma in Law (GDL) / the Common Professional Examination
• an MA Law
• the LPC
• a period of recognised training (also known as a training contract)
For a qualifying law degree (QLD) and exempting law degree (ELD), you must have completed, started, accepted an offer or paid a non-refundable deposit by 21 September 2021.
In turn, if you have started any of the aforementioned courses prior to 1 September 2021, you will still be able to embark on the traditional route to qualifying as a solicitor up until 31 December 2032.
Information on part one of the SQE and how it impacts law graduates can be found further on in this section. Non-law graduates, please see Law Conversion/SQE1.
Content and structure of the LPC
The LPC comprises of two main stages:
Stage One (core practice areas and skills). Stage one requires students to complete compulsory modules to gain a foundational understanding of certain areas of legal practice. There are criminal litigation, business law and practice, property law and practice, and civil litigation.
Stage Two (vocational electives). Stage two enables students to make a selection from a variety of electives based on their own interests/the kind of firm they seek to work at. These can include employment law and housing and real estate law.
How long does it take?
The time it takes to complete the LPC varies from six months to two years, depending on the type of LPC taken.
Full-time LPC (nine months): The most common LPC is the full-time, nine-month course, starting in September and January each year.
Accelerated LPC (six months): Some LPC providers also offer accelerated LPCs which only take six months to complete. Some of the larger, City law firms require their future trainees to undertake these accelerated courses, so it is important to check an individual firm's requirements.
LPC with integrated LLM (9-12 months): Some students also choose to supplement their LPC qualification with an integrated masters. This allows students to gain an additional qualification, which often costs no more than a standalone LPC. The length of time it takes to complete the LPC with an integrated masters varies from 9-12 months in total, depending on the LPC provider.
Part-time LPC (18-24 months): Alternatively, students may choose to undertake the LPC on a part-time basis, lasting 18-24 months. The part-time LPC is often a good option for aspiring solicitors who have not yet obtained a training contract prior to starting the LPC, because it provides the flexibility to undertake the LPC alongside other part-time work.
Entry requirements
Most LPC providers require a UK degree with at least a 2:2 classification and if applicable, students must have also passed a law conversion course.
Where can I take the LPC?
If you have already gained a training contract, then it is likely that your firm will specify the LPC provider and location. However, if you have not yet secured a training contract, there are a range of 34 institutions across the UK which offer LPC courses. You can find a full list of LPC providers here.
How much does the LPC cost?
The LPC costs vary significantly by institution and location, ranging from £9,000 to £17,500, with the London campuses being the most expensive. You can find a full comparison of LPC fees across the different providers on Legal Cheek's LPC Most List.
Funding the LPC
Many firms will pay for your LPC costs, alongside giving you a maintenance grant. However, if your fees are not being paid by a law firm, your options for funding your LPC include:
● Self-funding through savings
● Self-funding through part-time work, alongside the part-time LPC
● The Law Society Diversity Access Scheme
● LPC scholarships (found on the scholarship section of LPC providers' websites)
● Flexible law school payment structures
● A government-backed masters loan if you study the LPC with an integrated masters
---
The Solicitors Qualifying Exam (SQE1) — law graduates
The Solicitors Qualifying Exam (SQE) is the new, two-part centralised route to qualifying as a solicitor for everyone who starts a law or non-law degree from 1 September 2021. This section will cover part one of the assessment known as SQE1.
For graduates with a qualifying law degree who choose to embark on the SQE route from September 2021, most will take a short SQE prep course in advance of the centralised SQE1 exam. While these prep courses are not compulsory in order to sit SQE1, they are advised as a quick refresher for law grads seeking to top-up their degree knowledge. Equally, the prep courses also teach students how to succeed at this new multiple-choice exam format, which is very different from the typical format of assessment (essay-based and problem questions) used during an undergraduate law degree.
What will I be examined on?
The two Function Legal Knowledge (FLK) assessments cover the following subject areas:
1) Business law and practice; dispute resolution; contract; tort; legal system of England and Wales; constitutional and administrative law and EU law and legal services.
2) Property practice; wills and the administration of estates; solicitors accounts; land law; trusts; criminal law and practice.
Ethics and professional conduct are assessed pervasively across both SQE1 and SQE2. Find out more about the SQE1 assessment specification.
How much does SQE1 cost?
The SQE1 exam is £1,622, although it's worth noting that this does not include fees for the SQE2 assessment (£2,493) and any prep course you may wish to undertake. This exam fee is paid directly to the Solicitors Regulation Authority.
While it is not compulsory to undertake a prep course prior to sitting the SQE, given the format of the SQE and the different style of assessment, most students will find it beneficial to take a prep course. SQE1 prep course fees can vary substantially across providers, with basic online packages starting from around £1,500, and any SQE2 prep course support would be undertaken at additional cost.
What is an LLM?
An LLM degree is a Master of Laws, which is a postgraduate qualification and typically takes one year to complete full-time or two years part-time, depending on the options offered by different universities. These degrees can either be focused on a specific area of law that is of interest to the student, or a more general qualification that allows for further study of multiple areas of law, with some law schools now running an LLM with built-in preparation for SQE1&2 exams. Studying an LLM alongside SQE preparation is another route to qualification under the new regime, and means that students could be eligible for a Postgraduate Master's Loan. Please note that law schools will set their own entry requirements for being accepted onto these courses, so please check their websites for further details.