A guide to studying a non-law degree at university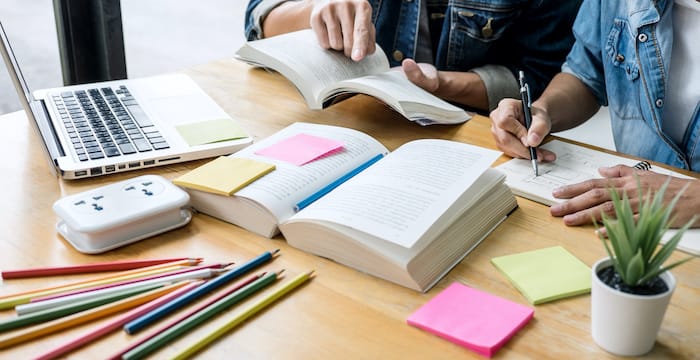 Why study a non-law degree?
Studying a non-law degree at university is a common route for many aspiring lawyers, allowing undergraduates to gain a unique skill set and develop subject specific knowledge.
Previously, the main difference to the qualification route for non-law graduates was the requirement to study the law conversion course, known as the Graduate Diploma in Law (the GDL, for short). However, under the new Solicitors Qualifying Exam (SQE), a law conversion course is no longer a compulsory part of the qualification route.
Law conversion courses are designed to encompass all of the seven compulsory modules within a qualifying LLB degree, to ensure that non-law graduates gain an equal understanding of foundational legal topics. Find more information on the Law Conversion/SQE1 (non-law graduates) page.
Studying a non-law degree can therefore be a good option for someone who is considering a legal career but is interested in pursuing a different subject academically at degree level.
Importantly, non-law students are at no disadvantage when it comes to pursuing a legal career at graduate level. Recruiters value a diverse intake of trainees from different degree backgrounds, typically hiring a 50:50 spilt of law and non-law graduates. This is especially true of the large City law firms, which have upped their efforts in recent years to recruit graduates with science, technology, engineering, and maths (STEM) backgrounds.
Degrees with high law conversion rates include:
● History
● Geography
● Politics, philosophy and economics (PPE)
● Languages
● Sciences
● Business
Building a legal network
Those studying a non-law degree still have the same opportunities to gain legal experience as law students, although finding out about these opportunities may require slightly more independent research.
Undoubtedly the best place to start is university law societies. This is because society members become part of a network of aspiring lawyers, receiving careers insights and email updates on all law-related events held on campus. Some universities also have a law society designed specifically for non-law students who are seeking to convert to law once they graduate.
Most universities also hold a yearly law fair, giving students the chance to speak directly to recruiters in the industry. The Legal Cheek events page also details a range of virtual fairs which are open to both law and non-law students.
Gaining legal experience
Legal work experience opportunities at undergraduate level are open to both law and non-law students. Gaining legal experience through either a vacation scheme at a law firm or a mini-pupillage with a chambers is therefore a great way to enhance your CV, and inform your decision as to whether you would like to practise as a solicitor or a barrister.
However, the time at which students are eligible to apply for these schemes is generally later for non-law students. This is to account for the fact that non-law students have to undertake additional studies, i.e. the Law Conversion Course. As a result, non-law students are largely only able to apply to these schemes in their third and final year of university — although law firms/chambers do have some flexibility here, so it is worth checking the guidance given on their individual careers pages.
You can find a full list of vacation scheme and training contract deadlines over on our Key Deadlines Calendar.
High profile legal figures who didn't study law as an undergraduate
Helena Normanton
The first woman to practise as a barrister in England and Wales read modern history at the University of London, where she obtained a first class honours before pursuing a career at the bar.
Lord Neuberger
The former president of the Supreme Court graduated with a chemistry degree from Oxford University, and later made the switch to law via the conversion course. Find out more here.
Lord Sumption
The ex-Supreme Court justice obtained a first-class degree in history from Oxford, and then went on to study the law conversion course. Find out more here.