Outfit distances itself from scandal-hit charity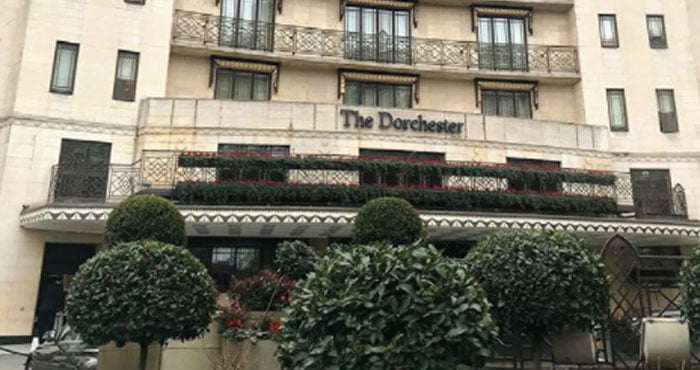 Berwin Leighton Paisner (BLP) has confirmed that one of its partners did attend the Presidents Club charity dinner where female staff were allegedly harassed, and that he "deeply regrets" doing so. The City outfit also rebuts earlier claims that it acted as the charity's principal legal adviser.
On Thursday, Legal Cheek reported that Graham Shear — a partner at BLP's London office — had been assigned a seat at the scandal-hit gala. It later emerged that the experienced lawyer was also listed as one of the charity's "Committee Members" in an event brochure posted in full by The Guardian. At the time, both BLP and Shear didn't respond to Legal Cheek's requests for comment.
Now, four days on, BLP has finally confirmed Shear was at the event. A spokesperson said:
"Our partner Graham Shear is extremely embarrassed and deeply regrets his attendance and any association with the dinner and apologises unreservedly. Graham recognises that such events are inconsistent with our values and beliefs."
Shear aside, BLP has also addressed claims it had acted as the club's principal legal adviser. These claims emerged when it was discovered BLP is listed in Presidents Club accounts filed with the Charity Commission. The firm's statement continued:
"BLP is not, as incorrectly stated in the Presidents Club Trustees' Annual Report, the Presidents Club's principal legal advisers. We have done occasional pieces of work for this charity on a pro bono basis, as we do for a number of other registered charities. BLP is committed to a comprehensive inclusivity and diversity policy. An extensive review of all the firm's associations, including those related to charity, is now being undertaken to ensure that in the future the firm's diversity and other values are reflected in the choices made by all partners and others involved with the firm."
Issuing her own comment on the sorry saga, BLP's managing partner, Lisa Mayhew, said the firm had "worked hard to create an environment where everyone is valued and motivated". Mayhew — who is one of only a handful of women at the helm of a City outfit — added:
"We deplore the activities reported at the Presidents Club dinner. This event was absolutely contrary to BLP's commitment to a culture that is respectful and promotes equal opportunities."
Last week, the Presidents Club's annual charity fundraiser — hosted at the five-star Dorchester Hotel, Mayfair — hit headlines after undercover Financial Times (FT) reporters allegedly witnessed hostesses subjected to "groping, lewd comments and repeated requests to join diners in bedrooms".
On Thursday, Legal Cheek reported that Fried Frank partner Dan Oates, Kingsley Napley consultant Francis Weaver and Mishcon de Reya lawyer Nick Minkoff were all understood to have featured on the club's exclusive guest list.
A spokesperson for Fried Frank told Legal Cheek that "Dan did not attend the dinner and left shortly after arriving", while a spokesperson for Mishcon said:
"He [Minkoff] is embarrassed by being associated with this event and has confirmed that he never personally witnessed any of the reported behaviours but does not dispute them. He himself condemns any such behaviours."
Kingsley Napley didn't respond to Legal Cheek's request for comment.
There is no suggestion that any of the lawyers who attended the charity gala were involved in inappropriate behaviour, or that they condone the behaviour alleged to have occurred.