As elite magic circle outfit ditches performance-scoring system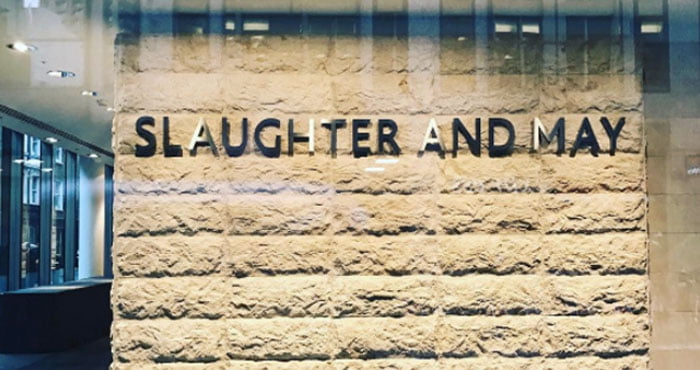 Slaughter and May has introduced a 'recovery time' initiative for junior lawyers who have recently completed work on big deals.
The scheme will mean Slaughter and May's hardworking trainees and associates can claim back hours in lieu after spending long periods in the office. Slaughters has confirmed to Legal Cheek that the idea was first discussed internally in July and officially given the go-ahead in September.
In November, Legal Cheek released eye-opening stats on the average hours worked at the country's top 60 firms. As things stand, data collected as part of our Trainee & Junior Lawyer Survey 2017-18 shows Slaughters' lawyers arrive at the office, on average, at 9:20am and leave at 7:30pm, which is in line with other top firms.
Work/life balance in the corporate law sector has been a hot topic of late.
Last year, for example, Legal Cheek reported that nine Linklaters lawyers had accepted smaller pay cheques for reduced working hours. The associates — all based in Germany — are paid 33% less, but are only expected to work a standard 40-hour week. If the initiative reaches London, a Linklaters NQ could stand to receive roughly £52,600, compared to the £78,500 earned by those working longer hours.
Back to Slaughters, and the firm has also confirmed it's ditched associate performance scores in favour of more general feedback.
Previously, Slaughters' top brass would measure junior lawyers against three key categories: business development, legal skills and interpersonal skills. Now, the magic circle player will instead provide more holistic feedback to associates and on a more regular basis (usually after the completion of a project).
In December, Slaughters — a firm which offers around 80 training contracts each year — increased pay across its rookie lawyer ranks. Fresh-faced associates currently receive a base salary of £80,000, while trainees earn £44,000 in year one and £49,000 in year two.