There's more to early stage legal practice than document review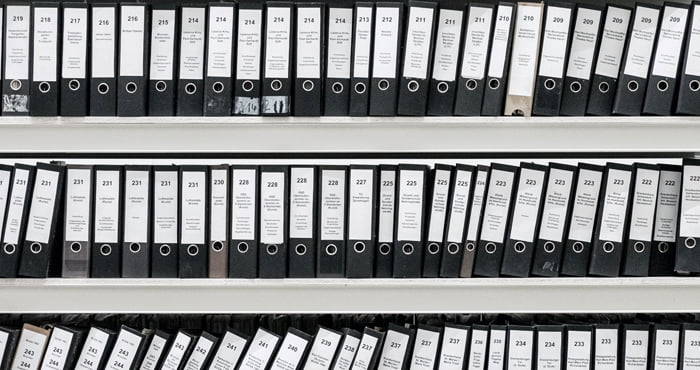 Some aspiring lawyers probably get quite the shock when they turn up on the first day of their training contract and realise the City isn't all long lunches, free booze and the occasional speedboat down the Thames. Trainee and junior lawyers work hard — so you better hope that some of the tasks you're given are fun and stimulating.
And they can be. Legal Cheek asked more than 2,000 trainees and junior lawyers to rate the quality of the work at their firms as part of our latest Trainee and Junior Lawyer Survey on a scale of one to ten. At the 'one' end was 'stacking shelves would be more intellectually nourishing', with ten being 'the high-level strategic advice I give every day both thrills and scares the hell out of me'. Ten firms scored A*s. In alphabetical order they are…
Baker McKenzie
Trainees and junior lawyers at Baker McKenzie were quick to tell Legal Cheek about the stimulating work on offer at the firm. Comments about the 76-office outfit, which takes on 33 trainees a year, include:
"I've worked on some incredibly interesting, high-value and technically challenging matters for global key clients. The work is cutting-edge and often trail-blazing so it requires intense commercial and market knowledge."
Survey respondents gushed about the high level of responsibility afforded to juniors early on. One comments: "Partners willing to give a lot of responsibility to junior associates and trainees." Another says they're given "a crazy amount of responsibility" and even ended up "running deals on [their] own" late into one of their seats.
Baker McKenzie, which also scored an A* for its social life in this year's survey, lists its clients as including "tech powerhouses" and "household names", so it's unsurprising a number of respondents complimented the firm on the "high profile matters" it works on. It's "a steep learning curve" no doubt, "but definitely not boring".
Read Baker McKenzie's full firm profile, including The Legal Cheek View and Insider Scorecard.
Bristows
High-level IP work is Bristows' thing, but its work also encompasses other sexy areas like technology, media and communications. With big-name clients including Google, The Guardian and the BBC on the books, we're unsurprised the firm scored an A* for its quality of work.
"Of course, there is a lot of admin work, which is common across all training providers, but once you've proved you can do the easy stuff, the challenging work comes your way," one trainee explains. Another gives the firm a thumbs up for the "great responsibility" it gives its young lawyers, adding that they "always" feel supported.
Those struggling with the work or their workloads will be thrilled to know the firm also scored A*s for partner approachability and peer support. "The small trainee community is very close-knit and there's always people to lend a helping hand when one of us is swamped with work," one if its members tells us. Another comments: "I've never hesitated to ask my supervisors for advice or clarifications and I've never experienced anything but a helpful and understanding attitude from them."
Read Bristows' full firm profile, including The Legal Cheek View and Insider Scorecard.
Forsters
Trainees at private client firm Forsters are, it seems, living the good life. You could certainly have worse starts to a legal career than being paid a recently-increased NQ salary of £61,000 to do work described by one of its juniors as "very stimulating". Another said:
"The amount of responsibility we are given is incredible — we are able to run our own (albeit small fry) files and given plenty of client contact. Thorough feedback is provided at regular intervals."
The outfit — which is based in Mayfair and takes on about nine trainees each year — has a strong real estate practice which works on headline-grabbing deals, including the sale of Oxford Street properties and the jazzing up of retail parks. One good example of this is the redevelopment of the Greenwich Peninsula, which will include a £1 billion, London skyline-changing glass building.
The tricky legal problems these developments present mean the firm's youngsters are "constantly" putting the skills gained on the LPC into practice and working "outside of [their] comfort zone". Is there a better way to learn to be a lawyer?
Read Forsters' full firm profile, including The Legal Cheek View and Insider Scorecard.
Kirkland & Ellis
"It's true what they say" about Kirkland & Ellis, says one of its lawyers: "High quality work from day 1!"
With its extremely enviable office in the Gherkin, you might assume Kirkland & Ellis is all about the flash. It is, but it's all about the work too. With clients like Kirkland's — Accenture, Delta Air Lines, Nationwide and PwC, for example — it's perhaps unsurprising trainees and junior lawyers at the City firm are given "high levels of responsibility". (Well, the firm has to make its money's worth. It pays its trainees' £105,000 over the course of their TC and then £140,000 a year on qualification.) Kirkland & Ellis also scored well in the peer support and partner approachability categories of the survey — good to know if the responsibility gets too much.
The hours spent pencil-pushing aren't unmanageable either; there is "some admin, but as expected for a junior lawyer". Overall, another survey respondent concludes: "I have been given really interesting work."
Read Kirkland & Ellis' full firm profile, including The Legal Cheek View and Insider Scorecard.
Osborne Clarke
Not only has Osborne Clarke scored A*s in six other Legal Cheek Trainee and Junior Lawyer Survey 2017-18 categories, its lawyers think the quality of work at the City law outfit is "excellent".
Trainee intakes at "possibly the nicest and most down to earth law firm ever" work at the commercial law coalface on "very interesting tasks". These are often "at the cutting edge of industry e.g. battery storage". Trainees and juniors are encouraged to "move outside of [their] comfort zones and try new things", while still protected by the "supportive and nurturing" nature of the firm. One happy survey respondent continues:
"Once team members are confident in your ability, they are happy for you to contact clients (I have organised a meeting with a client on my own, and then worked from their offices afterwards)."
But don't expect to be handed good quality work if you don't deserve it. "It really is a case of if you are good enough, then you will get challenging, stimulating work," one Osborne Clarke lawyer warns.
Read Osborne Clarke's full firm profile, including The Legal Cheek View and Insider Scorecard.
Ropes & Gray
Ropes & Gray is one of the best paying firms in the City, its lawyers earning £115,000 on qualification. You have to work hard to make the dosh: lawyers at the Boston-headquartered outfit work in practice areas such as financial services and corporate tax advising "highly sophisticated clients" — a survey respondent's words — including Virgin Media. Thankfully for both those at Ropes & Gray and those hoping to join it, its rookies rate the quality of work highly.
While one survey respondent does admit they're asked to do a fair bit of document management, another seems happy to be able to contrast between their first firm where they dealt with ancillary documents and due diligence to Ropes & Gray where they are now doing their first cut of company articles, investment agreements and sales and purchase agreements. This A* quality of work is likely made all the more enjoyable thanks to the firm's highly desirable perks and office space, both rated A* too.
Read Ropes & Gray's full firm profile, including The Legal Cheek View and Insider Scorecard.
RPC
RPC lawyers get interesting work, there's little doubt.
If advising clients like Google, Facebook, Snapchat, WhatsApp and YouTube takes your fancy, RPC is the place for you. The firm also recently acted for the claimants in the landmark case of Pyrrho Investments v MWB Property, which saw the use of artificial intelligence-derived 'predictive coding' in document review approved by the English courts for the first time. No wonder RPC is seen as one of the most bold and experimental outfits in the City.
The international law firm's A* rating for quality of work sits proudly alongside top ratings for the likes of training and partner approachability, which likely help trainees and solicitors navigate the work they're given. (Good perks and a canteen help too, we're sure.) Comments from Legal Cheek survey respondents include:
"I have been able to liaise directly with clients and give detailed advice on some really interesting and high value cases."
Read RPC's full firm profile, including The Legal Cheek View and Insider Scorecard.
Taylor Wessing
Taylor Wessing has scored an impressive sweep of A*s and As in the Legal Cheek Trainee and Junior Lawyer Survey 2017-18 and we're happy to report the firm has a good quality of work, too.
Lawyers at the firm enjoy high-value work for the likes of stalwarts Visa, HSBC and Deutsche Bank. But Taylor Wessing gets even cooler than these brands might suggest. It has a top-rated technology practice and is the high-profile sponsor of the National Portrait Gallery Photographic Prize. It can namedrop Spotify and Google as two of its clients. Adding to the firm's never-ending credentials is its fintech practice: it has acted for Monzo, a new bank credited for its easy-to-use app and popularity with millennials.
While the quality of work "varies seat to seat", the ratio between challenging work and more humdrum tasks is generally regarded as pretty good. Being a trainee at Taylor Wessing — for which you'll be paid £40,000 in first year and £44,000 in second year — is overall "incredibly interesting".
Read Taylor Wessing's full firm profile, including The Legal Cheek View and Insider Scorecard.
TLT
As part of our exclusive trainee and junior lawyer experience survey, Legal Cheek was inundated with gushy comments from TLT lawyers about the quality of the firm's work.
To include just a few in full, one says: "There is a concerted effort to give trainees high quality work and ensure they are developing professionally." Another notes: "Very varied [work] and is increasing in complexity as I gain experience in the seat."
Trainees appreciate the "really satisfying level of responsibility" that they're afforded from an early stage; examples of this include being trusted to draft "complex, bespoke contracts" or to manage "a variety of complex matters". In another rookie's words, "there's sexy work for interesting clients here".
Some lawyers do concede parts of the work aren't quite as thrilling as others; one respondent said: "An element of the work still feels a bit 'regional'." However, the grunt work is "generally perceived to be trainee-level work" rather than the preserve of secretaries or other support staff. In summary:
"Work is high profile and it is exciting as a trainee to get involved in this."
Read TLT's full firm profile, including The Legal Cheek View and Insider Scorecard.
Withers
If you're lucky enough to bag one of the 11 training contracts a year on offer at top private client firm Withers, expect high-quality work and interesting clients. While the outfit claims to have represented 42% of the 'Sunday Times Rich List', we think students might be more interested by Withers' association with pop princess Britney Spears.
Private clients aside, the firm has also represented private members' club Soho House, charities Cancer Research UK, RSPB and Macmillan, Oxford country house Blenheim Palace and posh hotel chain Marriott.
While there will always be dull tasks at trainee-level, "these are often balanced out with more engaging assignments". And, as is often the case in multi-departmental firms, how stimulating the work is depends on what seat you're in. The family law area, for example, is described as "more paper-heavy" than others — but perhaps this is simply the price you have to pay to work on flashy, headline-grabbing divorces between celebrities. By comparison, one respondent's experience of the litigation department was very "front-line", and included drafting documents and attending trials.
Read Withers' full firm profile, including The Legal Cheek View and Insider Scorecard.
Overall this was a high-scoring category of the latest Legal Cheek Trainee and Junior Lawyer Survey. Outside the top ten firms listed above, 45 scored an A, five got a B and one a C. Check out the Firms Most List and accompanying profiles and scorecards for all the details.