Twitter explodes with inspirational #mypathtolaw stories
And some that aren't so inspirational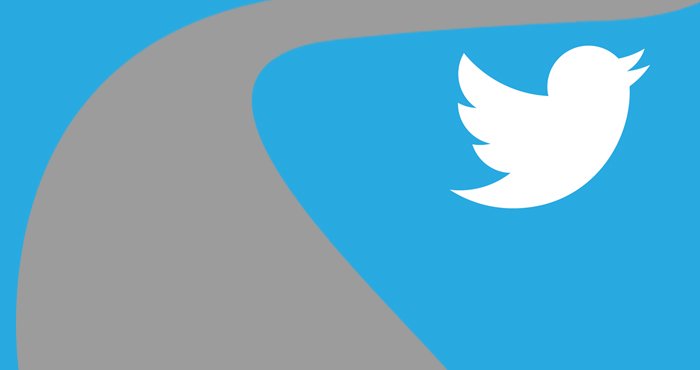 Legal Twitter is bursting at the seams with tales of lawyers' unique routes into the profession.
Using the hashtag #mypathtolaw, solicitors, barristers and academics revealed details of how they overcame obstacles and battled against the odds to bag their dream career in law. Examples fired off over the weekend included disappointing A-levels, poor finances and family bereavements.
#mypathtolaw left school at 16. Married at 22. Started part time law degree. Cared for terminally ill 2nd son and very ill 3rd son during studies. Started TC. Husband did 5 tours of duty in Army. 5 moves. No family close by. Qualified after 14 years. Now a partner at RWK.

— Rebecca Stevens (@rebeccastevens3) January 20, 2018
Watched my mum working for pennies piece sewing & Dad get his education at night school. Grants from #Lancashire to Birmingham uni, grant & awards for Bar School & pupillage. Jobs in pubs,cleaning,waitressing,telemarketing,door to door selling. #Mypathtolaw

— Kirsty Brimelow QC (@Kirsty_Brimelow) January 21, 2018
Despite only really gaining momentum over the past few days, Legal Cheek traced the social media movement back as far as 9 January. The first use of the hashtag was courtesy of the University of Exeter's Matthew Channon, who was working on the Pathways to Law social mobility programme. The law lecturer tweeted:
Doing a lot of work at Exeter on Pathways to Law , I want to help make Law not seem so far away as it seemed for me . I was the first child in my family to go to Uni and wasn't from a privileged background . I would love to hear some of your #mypathtolaw stories.

— Dr_matthewchannon (@matthewchannon_) January 9, 2018
Now, more than two weeks later, the legal Twitterati has finally caught up with Channon, sharing similar tales of ascent through the profession:
-Dad left when I was 8
-Comp school
-No A levels
-Mum died when I was 16
-Tea boy in an Oldham law firm at 15
-Night school @CILExLawyers exams
-FCILEX at 25
-CPE night school @OldhamCollege & distance learning
-part time LPC
-solicitor at 31
-District Judge at 44
#Mypathtolaw

— Keith Etherington (@K_Etherington) January 21, 2018
Heroin addict father. Mother with drink issues. Grew up on council estate. First person in family to go to Uni. Worked three jobs during A-levels, full time LLB and LPC. Paralegal for 6 months, TC, recruited by IM. National award winner.

Everyone starts somewhere. #mypathtolaw

— David James Lister (@MlSTERLlSTER) January 21, 2018
#mypathtolaw Went to girls' grammar. At 14, careers advisor who didn't know me hinted not clever enough to study law. Ignored her. Sat entrance exam for Oxford and gained a place. First in black working class family to go to uni. Family support and encouraging teachers were key.

— Angela Jackman (@angela_jackman) January 21, 2018
I was told at 15 by careers master in an all girls school that I wouldn't get the grades to study law at uni so I didn't try – studied Classics which I enjoyed. Started as a secretary in a law firm in 2001, they supported me through ILEX & made partner in 2013. #mypathtolaw

— Alex Robinson (@alexrobinson2) January 20, 2018
Grew up on council estate, daughter of single mother, state school educated. Got into Cambridge. Non law degree, no lawyers in family. Did v detailed careers aptitude test at uni – top 17 results all law based. Now partner @RaydensLaw and wouldn't do anything else #mypathtolaw

— Emily Watson (@ejvw100) January 20, 2018
Others adopted a perhaps less inspirational (but, nonetheless, still honest) approach to the hashtag trend:
Posh school.
Fairly posh uni.
Bar.#mypathtolaw

— Matthew Scott (@Barristerblog) January 21, 2018
Did the BPTC

Didn't get a pupillage

Gave up#mypathtolaw

— Thomas Connelly (@LegalCheek_Tom) January 21, 2018
While The Secret Barrister, in true anonymous advocate and legal blogger style, resisted the urge to reveal his true identity and kept his route into the profession suitably vague:
#Mypathtolaw Secret comprehensive school; Secret non-Oxbridge university; Secret few years in the non-legal wilderness; Secret scholarship from my Inn without which I couldn't have done Secret BVC; Secret pupillage; Secret tenancy; Secret Barrister.

— The Secret Barrister (@BarristerSecret) January 21, 2018
Feel free to share your #mypathtolaw in the comments section below.