Future trainees pocket extra £3,000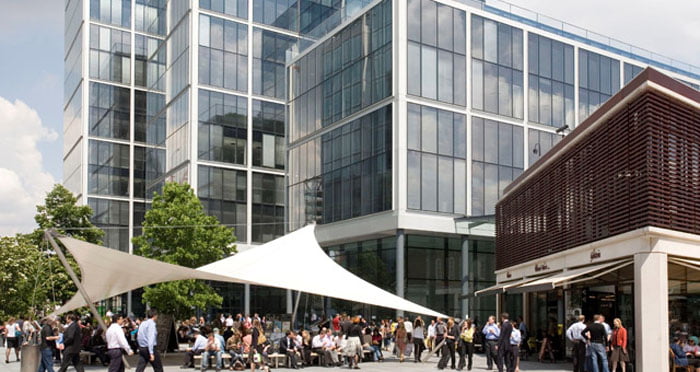 Allen & Overy has upped its Legal Practice Course (LPC) maintenance grant by a cool £3,000 or 43%. Today's money move means soon-to-be rookies at all five magic circle firms now receive £10,000.
In January, Legal Cheek exclusively revealed that both Clifford Chance and Freshfields had increased the living support it pays its future trainees during their accelerated LPCs. Not to be outdone, last week Linklaters and Slaughter and May confirmed that they will now also offer the five-figure sum. All five magic circle firms cover LPC course fees, too.
With Allen & Overy today having confirmed a 43% rise of its own, all five magic circle firms now provide £10,000 in maintenance support. The outfit — which dishes out around 90 training contracts each year — makes clear that future trainees who started their LPC in January will also benefit from the increase.
Claire Wright, graduate recruitment partner at Allen & Overy, said:
"We're increasing our LPC maintenance grant in recognition of the fact that living costs have increased and as part of our overall commitment to social mobility. We have a responsibility to ensure our profession is attractive and accessible to talented people who have the potential to succeed. We don't want financial considerations to be a barrier to entry."
Legal Cheek's recent coverage of the firms' grant increases has triggered a fiery debate below the line.
One reader argued in favour of means testing as "it isn't fair for the richest candidates to have an extra £10K when they might not even need it" — as another commenter demonstrated:
"I knew a girl from London whose parents bought her a flat in Old Street so she could walk to Moorgate LPC, she still took the full grant and also went on holiday with it at the end, nice work if you can get it!"
But not everyone agreed. One commenter fired back: "Oh come on. Next you'll be saying salaries should be means tested as some people are more in need… Life isn't fair but it isn't your employer's job to start sorting out inequalities in society through reward."