Allen & Overy keeps 32 out of 40 spring NQs
Magic circle outfit's new associates will start on £81,000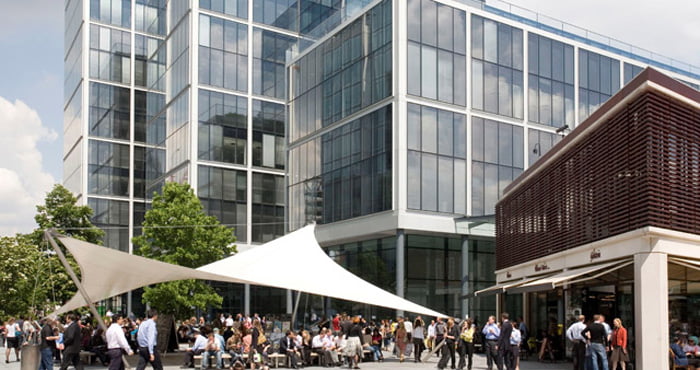 Allen & Overy has become the third magic circle firm to unveil its spring 2018 retention result.
Of the 40 rookies due to qualify this March, 32 will be taking up newly qualified (NQ) positions at the global outfit. Allen & Overy — which dishes out 90 training contracts annually — confirmed it had received 37 applications and made 33 offers. All but one associate-to-be accepted giving the outfit a solid spring score of 80%.
Commenting on today's result James Partridge, partner and training principal at Allen & Overy, said:
"We're pleased that we continue to retain the fantastic talent that we attract here at A&O."
Allen & Overy, a 44-office outfit, is traditionally a strong retention performer. Last year it chalked up results of 85% (40 out of 47) and 82% (31 out of 38).
Legal Cheek's Firms Most List 2018 shows an NQ at Allen & Overy will receive a "base-rate" salary of £81,000. Trainee remuneration currently stands at £44,000, rising to £49,000 in year two.
Allen & Overy performed well in the Legal Cheek Trainee and Junior Lawyer Survey. The firm secured A*s for tech, perks, office and canteen, and As for quality of work and training. The latest figures show profit per equity partner (PEP) was last year up by a whopping 26% to £1.51 million, while revenue enjoyed a sizeable uplift of 16% to £1.52 billion.
Back with retention rates and Allen Overy is now the third magic circle player to reveal its spring score.
Clifford Chance announced an impressive 92% spring result in mid-January, keeping 44 out of 48 newbies. Meanwhile fellow magic circle player Slaughter and May confirmed a 95% (35 out of 37) score earlier this month. Other firms who have posted their spring rates include Mayer Brown (100%) and Trowers & Hamlins (86%)