Far-reaching changes to employment law on the horizon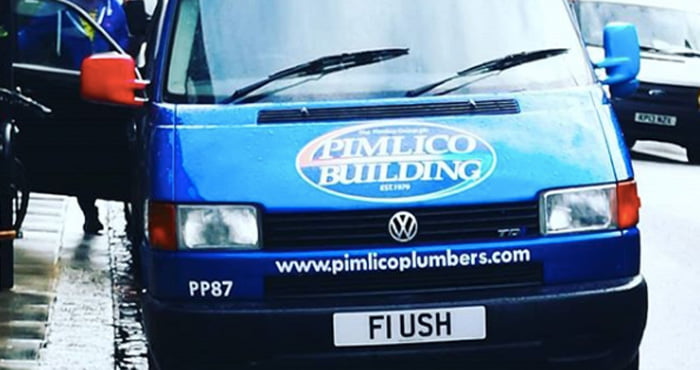 The Supreme Court will hear its first ever case on the gig economy today. Lady Hale will sit alongside Lord Wilson, Lord Hughes, Lord Lloyd-Jones and Lady Black in a case set to have far-reaching consequences for employment law.
While you might assume it'd be Uber leading the Supreme Court's first ever gig economy dabble, that honour instead goes to Pimlico Plumbers.
Gary Smith, the respondent in the case, is a plumber who undertook work for the business over a five-year period. Despite Pimlico Plumbers' steadfast contention Smith is a self-employed contractor, the Court of Appeal agreed with a number of lower court rulings that granted Smith worker status. Given the rights this status confers, Smith was entitled to bring legal claims against Pimlico Plumbers, including disability discrimination.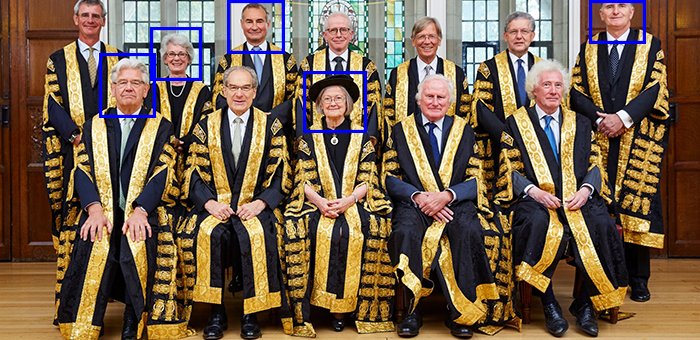 Charlie Mullins, chief executive of Pimlico Plumbers and the second appellant in the case, said:
"During [Smith's] time with Pimlico Plumbers, he operated as self-employed and was VAT registered. He paid taxes on a self-employed basis, bought his own tools and materials, on which he reclaimed tax, also claiming for an office in his home, chose when he wanted to work, and even employed his wife to carry out secretarial tasks for him and offset that as a business expense."
Mullins, who substantially funded the Gina Miller Article 50 challenge, continued:
"In one three-year period Smith earned more than £500,000 as a self-employed contractor, but when his circumstances changed he wanted me to foot the bill for sick and holiday pay, as well as to grant him other employment rights, which he was not entitled to, and which in my view he had already been paid to take care of for himself."
This landmark legal challenge marks the first gig economy case to reach the highest court in the United Kingdom, though the employee status battle fought between drivers Yaseen Aslam and James Farrar against transport behemoth Uber is perhaps more well known.
The pair, backed by trade union GMB, believe they are entitled to employment rights such as minimum wage and protection from working excessive hours. Uber's unwavering dismissal of its drivers' claim hasn't washed with judges so far, and the taxi-hailing app's worker status case is to be heard in the Court of Appeal this year. A claim brought by 40 Deliveroo drivers will have its day in court (well, the employment tribunal) this year, too.
BREAKING: Uber has lost in the EAT and, yet again, has been told its drivers are workers, not self-employed contractors ?

— Legal Cheek (@legalcheek) November 10, 2017
But Uber and Deliveroo riders aren't the only ones chasing worker status; a district judge had also sought the apparent panacea to all our employment law woes.
The case, born out of the judge's desire to take advantage of whistleblowing legislation, made it to the Court of Appeal last year. There, however, the bench unanimously ruled judges aren't entitled to the same benefits as workers largely because of a lack of employment contract. (The appellant had tried to argue this relationship existed between judges and the Lord Chancellor.)
Christopher Mallon, a law PhD student at Queen's University Belfast, is also claiming employee status. Mallon — who has an anxiety disorder, arthritis and Crohn's disease — claims that a "catalogue of failings" at the law school led to his alleged constructive dismissal from his teaching post. He too will be watching this week's Supreme Court hearing with interest.
Given the very wide-ranging implications of today's case, it's unsurprising there are a number of swish barristers involved. Matrix Chambers' Thomas Linden QC and Devereux Chambers' Akash Nawbatt QC will be representing Pimlico Plumbers and Mullins, as instructed by Mishcon de Reya. Karon Monaghan QC, also of Matrix fame, 1MCB's David Stephenson and TMP Solicitors will be acting for Smith.
This week looks set to be a busy one for the Supreme Court judges. Tomorrow, judgment is expected in a case involving victims of John Worboys, the black cab rapist.
The women involved both reported their sex assaults to and later brought damages proceedings against the police, alleging a failure to carry out effective investigations into these complaints. The Supreme Court will decide whether there is a legal obligation to investigate ill-treatment which has been perpetrated by a private individual, without the complicity of a public authority.
Also due out tomorrow is a judgment involving the amusingly-named law firm Wright Hassall and a litigant-in-person wishing to bring professional negligence proceedings against them. The case considers whether a litigant-in-person's service of claim by email should be considered as valid service.
Eagerly awaiting the Supreme Court's decision in Barton v Wright Hassall.It will have implications for all litigants in person(those acting for themselves without a lawyer),of which there is an ever increasing number.Do they deserve extra indulgence/ room for error in litigation?

— Ben Jenkins (@HE_BenJenkins) January 16, 2018
The Pimlico Plumbers case is scheduled to finish tomorrow.