He sent misleading emails to buy himself time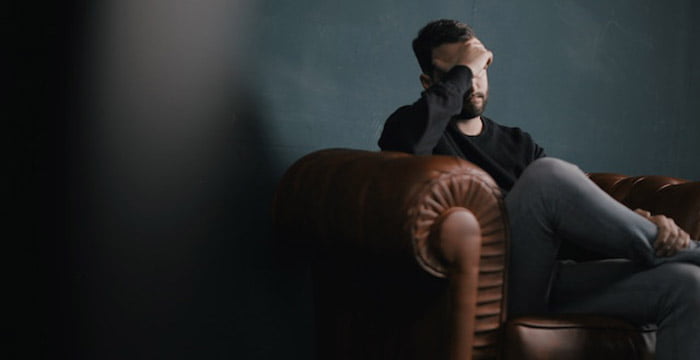 An award-winning corporate lawyer who sent a number of misleading emails to a client has been handed a lifeline by a tribunal after it heard how his heavy workload had left him "physically and emotionally drained".
Peter Naylor, who was crowned South West Young Dealmaker of the Year in 2014, "attempted to buy [himself] some time" by sending several misleading emails. This was during his time as an associate in the corporate department of regional outfit TLT.
The Solicitors Disciplinary Tribunal (SDT) heard how between July 2013 and February 2014 Naylor's work "was more stressful and contentious than usual, with a series of transactions that required completion in short timescales and were particularly aggressively negotiated". This, coupled with a reduction in office support, left Naylor "physically and emotionally drained", according to the judgment.
The high-flying solicitor — who completed his training contract at TLT in 2006 — had no downtime over Christmas 2013 and cancelled plans to see his family save seeing them on Christmas Day. The judgment continued:
"The stress he experienced in this period was incredible. When taking time off on Christmas Day to attend lunch with his family, [Naylor] said that they described him as being like a 'zombie'."
In January 2014, Naylor arranged a meeting with two of his superiors in which he revealed the increase in workload had "broken" him and that he was keen to either pursue a secondment opportunity or have a break. During the meeting, 35-year-old Naylor claims one of his superiors admitted their treatment of him was "like an abusive husband, always asking for forgiveness and saying it would be different". He took this to mean the superior giving him so much work and then promising him it would be handled differently in the future.
The SDT heard how Naylor commenced his secondment in March and took two ongoing TLT matters with him. One file concerned applications to the Financial Conduct Authority (FCA) to facilitate the restructuring of three companies.
The tribunal heard that Naylor sent up to five misleading emails while working on this case. This included an email to the client which read: "I've checked with my colleague who has been chasing this up in my absence and am told that the IPS conversion is now approved. The FCA are processing the second stage, transfer of engagement, application and that is expected to be finalised within a working week. They have no objections in principle but still need to run it through the appropriate channels."
However, he had not checked with a colleague, had not heard from the FCA and was unaware of the status of the IPS registrations. Naylor failed to respond to two further chasing emails from the client and the matter was eventually transferred to another solicitor.
Finding dishonesty proven, the SDT said that Naylor knew he was providing "misleading information" and chose to tell the client "what he wanted to hear" as opposed to admitting that the matter had not progressed as swiftly as it perhaps should have done.
However, the tribunal chose not to remove Naylor from the profession. The bench noted the associate "had suffered from mental health issues" and "was not acting for any particular gain". It continued:
"[Naylor] had had a previously unblemished career, he had provided a number of references who spoke very highly of him. The misconduct related to one client matter only. With the benefit of hindsight [Naylor] had insight into his mental health and the impact that this had had on him."
The prosecution was brought against Naylor in June 2016, while TLT partner Robert Bourns was Law Society deputy president. He became the president in July 2016.
A spokesperson for TLT said the firm works hard to create an open and supportive work environment that enables staff to succeed in their chosen career. "A core part of this is supporting both mental and physical health and we have a number of policies and initiatives in place to do this including flexible working, private medical insurance and a comprehensive employee assistance programme that provides confidential access to professional medical and mental health support," they said.
The spokesperson continued:
"In this specific case, we have managed the matter to ensure no negative impact for the client involved and have supported Peter from the moment we became aware of the issue and have continued to do so throughout the tribunal process."
Naylor — who now works as an in-house solicitor — was handed a two-year suspended ban and ordered to provide half-yearly reports to the Solicitors Regulation Authority (SRA) from a doctor as to his mental health and fitness to practice. He was also ordered to pay costs of £9,770.
Struggling with stress? You can contact LawCare.