Contains a wig tin wearing a hat
Nine circuit judges, in a brazen rejection of the judiciary's tech and social media-phobic stereotype, have starred in a series of iPhone-shot YouTube videos covering topics including the challenges and rewards of the career and how judges work together.
The videos come in the week applications open for new circuit judges, so it's no surprise they're jam-packed with judiciary-directed praise. On why our vlogging judges decided to enter the profession, reference is made to the "interesting and stimulating work", as well as the desire to seek out "a new challenge". Judge Nigel Bird also points to "the element of public service, of giving something back", which he describes as "hugely rewarding".
Our top lawyers turned YouTubeing stars, who come from all across the country, also want to dispel the myth the judiciary's a lonely place to work. "Quite the opposite," says one judge, Eleri Rees. Her colleague, Graham Robinson, says him and his colleagues are a "collegiate bunch", most of whom meet for lunch everyday. Rees continues:
"There's a lot more emphasis now, especially with new judges, on making sure you have a mentor, that you have personal support, somebody you can go to in confidence if you're having issues about one or two things as you're getting into the job."
Though jam-packed with interesting content, we couldn't help but be distracted by a few of the props present in the video, like Robinson's growing pile of personalised books: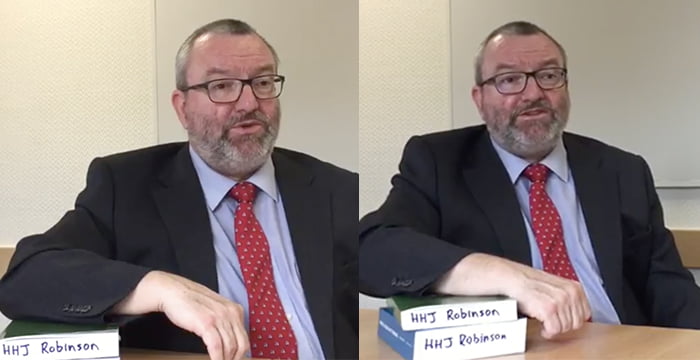 Also, did anyone notice the sheer number of wig tins present in the videos?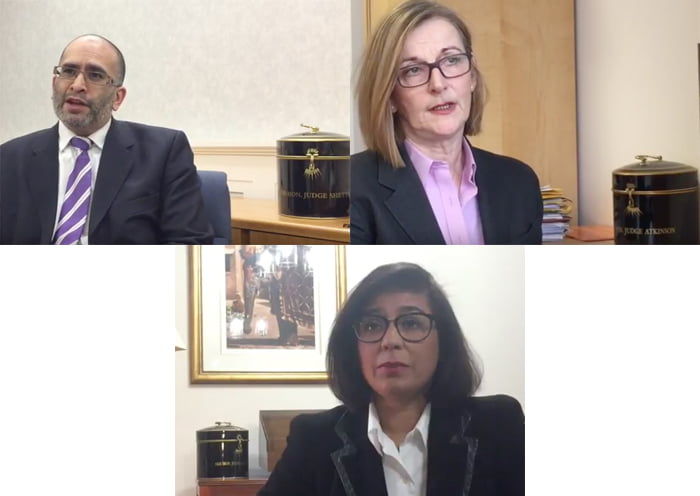 One, courtesy of Stephen Wildblood, was even wearing a hat (!):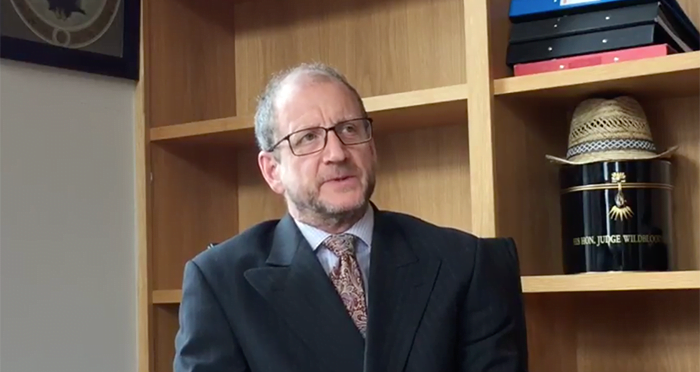 As mentioned, the videos have been uploaded days before the recruitment process for new circuit judges begins. This follows a series of clips that were uploaded onto YouTube about being a High Court judge back in November, these too believed to have a recruitment drive purpose.
But, Legal Cheek has been informed the videos target audience isn't just prospective candidates, but the public too. Lord Burnett, the Lord Chief Justice, has raised concerns about the public's understanding of the role of judges and what they do day to day, most garnering their understanding from TV dramas and high-profile cases. It's hoped the video series will shed some light here.
Also, expect the judiciary to continue with its vlogging pursuits. The role of district judges is, logically, set to be the next focus.