Permission to appeal original decision also refused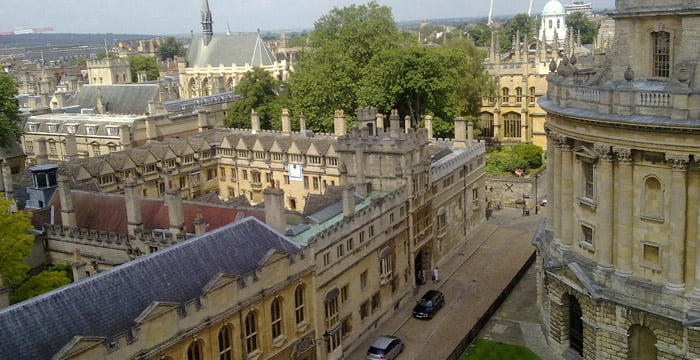 A University of Oxford graduate and former Clifford Chance trainee is facing a bill of up to £75,000 after failing to convince the High Court he was entitled to compensation because the teaching he received was "inadequate".
Faiz Siddiqui, who studied modern history at the prestigious university's Brasenose College, had argued that his failure to secure a first-class degree prevented him from pursuing a career as a high-flying lawyer. Last month, Siddiqui's claim was dismissed by Mr Justice Foskett, who wasn't convinced the teaching was "negligently inadequate".
Now, in a further judgment handed down last week, Siddiqui has been told he faces having to pay 25% of the university's costs, "subject to a detailed assessment". Oxford's costs are estimated to be around £300,000, according to the judgment.
Foskett said that permission to appeal both this costs order and the decision from the substantive hearing should be refused as there is "no realistic prospect of success". Roger Mallalieu of 4 New Square, representing Siddiqui, told the court "that the practical effect of any costs order against the claimant would be to make the claimant bankrupt", the judgment says. But, Foskett added: "I regret to say that, as with many assertions that the claimant makes, I must take that one with a very large pinch of salt."
At the original hearing, 2:1 graduate Siddiqui claimed that a number of members of staff in Oxford's Asian history department were absent or on sabbatical leave while he was studying there, and that adequate teaching cover was not provided. He also argued that his clinical depression and insomnia had been significantly exacerbated by his "inexplicable failure" to get a first and go on to major legal success.
Despite claiming loss of earnings of at least £1 million against his former uni, Siddiqui's legal career got off to a flying start — with the Oxford grad doing his training contract at elite player Clifford Chance. Post-magic circle, Siddiqui is understood to have worked in the tax departments of a number of law firms and completed his masters in taxation at London's Institute of Advanced Legal Studies.