He came up with the idea while revising for exams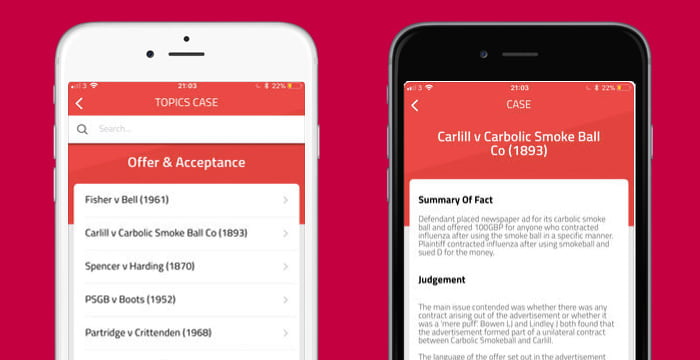 A second-year law student at the University of Oxford has spoken to Legal Cheek about his new contract law revision app — and the legal dispute with Facebook he overcame to launch it.
Max Herberg came up with the idea for LLBook while he was studying for his contract law exams in first year. He says:
"Existing revision guides are quite expensive and are often in paperback format, which makes them liable to obsolescence when new laws are made and new cases are decided. In our smartphones, we have the perfect tool to circumvent this."
The app, Herberg says, can be easily updated, saving law students precious cash on new edition textbooks. It's also free, which helps level out the playing field across university law departments where students have access to very different resources.
Setting to work on LLBook in October and launching early this year, Herberg describes the creating process as "a nice distraction" to his intense law degree.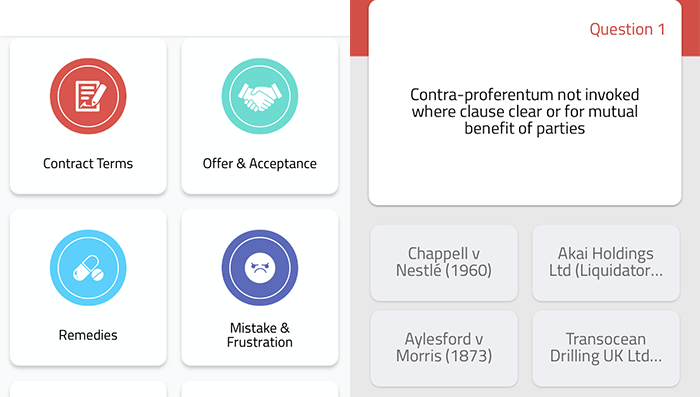 The biggest strain on his time was creating the case summaries for the app, which form the basis of the app and its quiz function. This wasn't too hard for Herberg as he was studying for his exams at the time so writing content was useful for him. He drafted in a freelance app designer for the more technical stuff.
What was perhaps more stressful for Herberg — who studies law with Spanish law at St Anne's College, Oxford — was LLBook's trademark application. After registering the app in October, Herberg found himself in a dispute with Facebook's legal team over the company's European-wide trademark of the word 'book'.
But, it all worked out in the end. The law student tells Legal Cheek he spent time in the library swotting up on IP law before he reached an amicable agreement with the social media giant over the name.
LLBook has only been up and running for a few weeks but Herberg says the reaction's been "great". More than 250 users have started playing with the app, and he's hoping to expand into other areas of law — like land, tort, crime and EU — and to make it available to Android users.
As for what's next for Herberg himself, "I like to keep an open mind". While he is toying with the idea of academia (comparative private law) or going into legal practice (competition law), Herberg's focus for now "is on helping students fully expand their knowledge".