Goodbye LPC and GDL?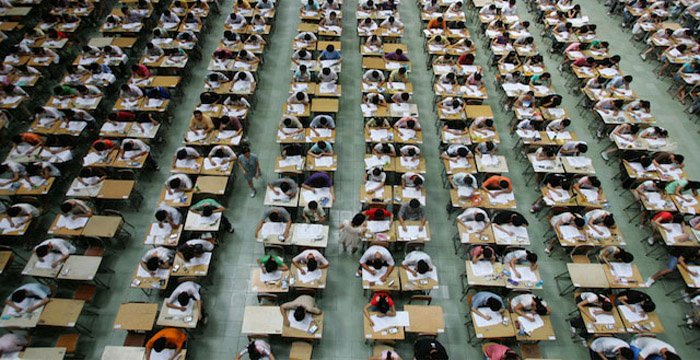 The regulator's plans to overhaul legal education moved a step closer to reality today, after its application to introduce a centralised super-exam was approved by the Legal Services Board (LSB).
The LSB — an independent body responsible for overseeing the regulation of lawyers across England and Wales — said today's approval provides the framework upon which the regulator can seek to introduce a requirement for would-be solicitors "to pass a centralised assessment".
Simply, today's announcement means the Solicitors Regulation Authority (SRA) can now put in motion its plans to replace traditional routes to qualification with an all-encompassing super-exam.
LSB chief executive, Neil Buckley, said: "We have today agreed the first stage of the SRA's reforms to its qualification processes. The changes that the SRA wishes to make are significant and stakeholders have identified a range of associated risks. We assessed the current approved application thoroughly with these risks in mind and concluded that there are no grounds for refusing this application."
But there is still a long way to go before the regulator's Solicitors Qualifying Exam (SQE) dream reaches fruition. Something Buckley was keen to point out:
"The approval of this application on its own is not sufficient to allow the SQE to be implemented. The SRA will need to make and we will need to approve further rules changes to give effect to the requirement to pass a centralised exam. When considering these further rules and deciding whether to agree with them, the LSB will expect to see more detail from the SRA — particularly on how the SQE will operate, what it will cost and the likely diversity impacts."
The provisional go-ahead comes less than two weeks after the Justice Committee penned a public letter to the LSB requesting that it delays its decision. The missive, signed by committee chair and ex-criminal barrister Bob Neill, urged the legal watchdog to defer its decision for six months "to enable the SRA's application to be given more careful scrutiny".
Commenting on today's approval, Paul Philip, SRA chief executive, said:
"Confirmation that we can press ahead with the development of the SQE gives employers and education providers the surety they need to plan fully for its introduction. Law firms and academic institutions can now design approaches to recruitment and training which reflect their specific needs."
Last April, the regulator trumpeted plans to replace the traditional routes to qualification — the Legal Practice Course (LPC) and Graduate Diploma in Law (GDL) — with the SQE as early as September 2020. The plan is that the new route will be split into two parts (SQE1 and SQE2) and will still require wannabe solicitors to complete a training contract, albeit on a more flexible basis than previously.
Purchase tickets for Legal Cheek's Future of Legal Education and Training Conference on May 23.