Lord Briggs, BSB chief Dr Vanessa Davies and Hardwicke's PJ Kirby QC among latest batch of speakers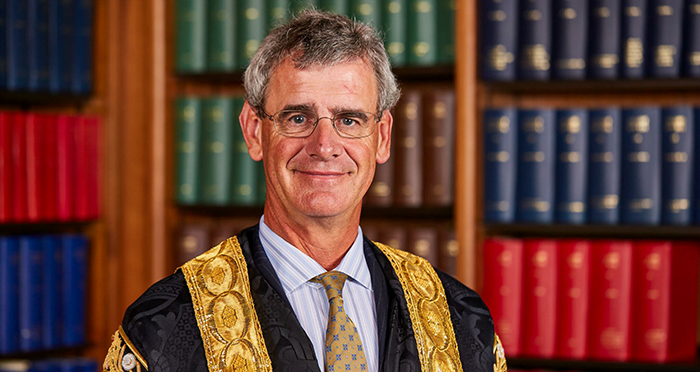 Due to popular demand Legal Cheek has expanded its Future of Legal Education and Training Conference on 23 May to include a session for the bar.
It will be led by Supreme Court justice Lord Briggs, whose specialities include tech and innovation. He will appear alongside Bar Standards Board director general Dr Vanessa Davies, Hardwicke commercial barrister PJ Kirby QC, Council of the Inns of Court director James Wakefield and the managing director of tech provider Bar Squared, Helen Ford.
They will consider how tech, and innovation more broadly, will affect the bar over the years ahead, and with that in mind share their views on how barrister training should evolve to adequately prepare the next generation of advocates. Also on the agenda will be proposals to split the Bar Professional Training Course (BPTC) into two parts, with more of the course potentially delivered online.
The bar discussion will run from 1:30pm-3:30pm, and feature short TED-style presentations from the speakers, followed by an audience Q&A. Networking over tea and coffee and snacks will follow.
This new session adds a second stream added to the Conference, that will now take place across three interlinked spaces at Kings Place London, the glamorous events venue at King's Cross that is home to The Guardian on its upper floors and neighbours Google's new offices. Further sessions will focus on the Solicitors Qualifying Exam (SQE), innovation in legal education and training, and developments in other sectors including banking, big tech and the big four accountancy firms.

Other speakers at the Future of Legal Education and Training Conference include Solicitors Regulation Authority education chief Julie Brannan, Durham Law School dean Thom Brooks and top legal academics from UCL, King's College, BPP and the universities of Leeds and Birmingham, alongside senior figures from Allen & Overy, Freshfields, Pinsent Masons and Reed Smith, and tech companies including Deliveroo, CrowdJustice and Neota Logic. More information about the Conference — which is sponsored by BPP University Law School, and supported by Neota Logic, Hardwicke and Bar Squared — can be found here.
Today a further batch of 100 places is being made available. Tickets for the full day-long event, which takes place on 23 May at King's Place, London, can be purchased here for £240 + VAT. Tickets for the bar session only can be purchased here for £75 + VAT.