She represented Jeremy McConnell after he was arrested for assaulting ex-Hollyoaks actress Stephanie Davis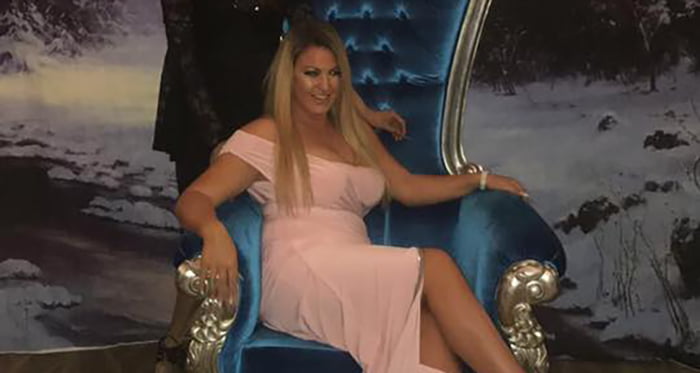 A criminal solicitor has hit the headlines this weekend — for reportedly living together with an ex-client of hers. Katie McCreath, a lawyer at Crown Defence Solicitors, acted for model and reality TV personality Jeremy McConnell after he was arrested for assaulting his on-off girlfriend Stephanie Davis, who he met while the pair were on Celebrity Big Brother (CBB).
McCreath studied law at BPP Law School before being admitted to the roll in 2010. Her firm profile states she's a specialist in serious and high-profile criminal defence, and that she competes in equestrian sports at a national level.
According to the Mail Online — one of many tabloid news sites to report on McCreath and McConnell's apparent move-in — the pair have been living together since he left prison in December. He ended up behind bars after breaching a suspended sentence imposed on him for assaulting his ex-girlfriend and the mother of his son, ex-Hollyoaks actress Davis.
Davis and McConnell's turbulent relationship has been a reality TV car-crash: they first hooked up on CBB, while Davis was in a relationship with model Sam Reece. Reports of cheating, addiction and drug use blighted the romance, and both were at some point in the relationship arrested for domestic abuse.
Things came to a head in August last year after McConnell pleaded guilty to assaulting Davis (the judge said Davis "had a number of injuries… including a large bite mark to her arm"). McConnell was handed a 20-week sentence, suspended for a year. That day, McConnell was pictured leaving court alongside McCreath (thought it was actually her colleague, James Morris, who acted for McConnell in court).
Though he escaped an immediate custodial sentence, McConnell later spent 34 days behind bars after he missed court-ordered community service to get a hair transplant in Turkey. He was released just before the New Year.
An article in The Mirror from January claims the twosome went on a "rowdy" night out with friends in celebration of McConnell having his electronic tag removed, during which he was reportedly filmed pulling his trousers down "to reveal a gleaming pair of white boxers".
Reports also say McCreath has become McConnell's manager, and that she has been advising him on his TV comeback. McConnell has previously appeared on This Morning, Beauty School Cop Outs and The Jeremy Kyle Show. A source is quoted in The Sun as saying:
"Jeremy is getting ready to make his big comeback and has been lying low… He is really close to her and she's been helping him work out how to build up his public personality again. He thinks of Katie as the person that rescued him and will help make him famous again."
McCreath declined to issue a comment to Legal Cheek about her newly-found tabloid fame. The criminal defence solicitor's LinkedIn page says she was a sales representative at Ann Summers before she went on to study law from 2006 to 2009. Her training contract was serious and business crime-focused, and in 2010 she qualified as a higher courts advocate.