Attorney General dished out the gongs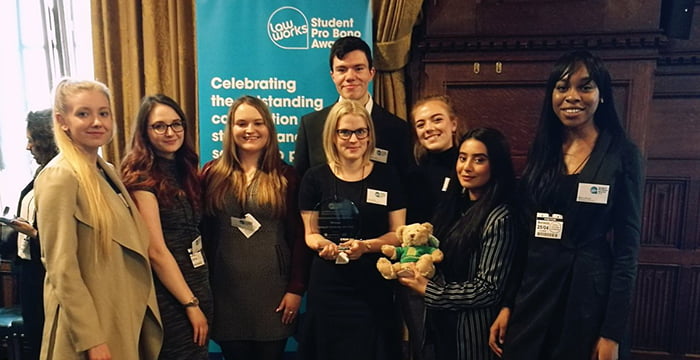 A North East project that provides legal advice on family law and domestic violence issues was one of the big winners at this year's student pro bono awards.
The annual LawWorks & Attorney General Student Pro Bono Awards saw Northumbria University's Family Justice Project scoop the award for Best New Pro Bono Activity. Launched last year, the project runs a drop-in legal advice clinic for black, Asian and minority ethnic (BAME) women to discuss issues such as honour-based violence and female genital mutilation.
A number of students and universities from across the country were honoured at the House of Commons on Wednesday, in a star-studded awards ceremony endorsed and presented by the Attorney General Jeremy Wright QC MP.
Plymouth University (pictured top) bagged the Best Contribution by a Law School prize for its Family Reunion Clinic for refugees. More than half of Plymouth's law students are involved in pro bono activity, and this project helps reunite refugees that have been forcibly separated from their families by conflict or persecution.
Also crowned at the student pro bono awards, now in its 12th year, was Catherine Ruta, a final-year University of Birmingham law student who won the accolade for Best Contribution by an Individual Student. This was down to her involvement with the law school's Pro Bono Group, which she chairs. Ruta was praised for speaking at events during National Pro Bono Week and for the practical and emotional support she provides to litigants-in-person at her local Personal Support Unit.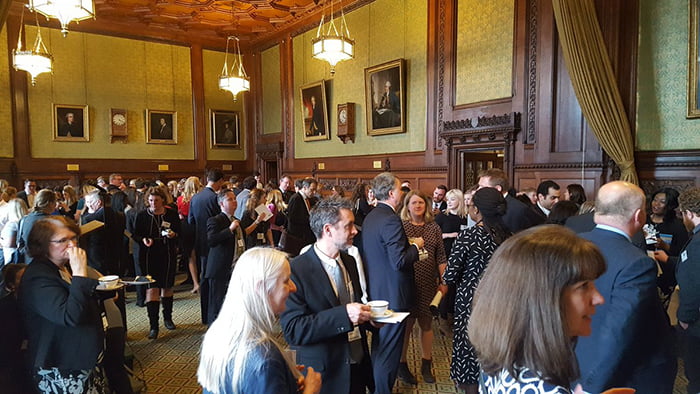 The gong for Best Contribution by a Team of Students was picked up by the coordinators of the Birmingham Free Legal Advice Group (FLAG) — making it a double-win for the West Midlands uni. The nine student coordinators of FLAG deal with public enquiries about the clinic, which tackles issues that include: mental health, discrimination, human rights violations and harassment.
Though it's not all about titles and glass trophies. Wright said: "The Pro Bono Student Awards are a fantastic opportunity to acknowledge the committed and hardworking law students who have put in a huge amount of work to help increase access to justice in their communities."
According to LawWorks — an organisation connecting volunteer lawyers with the people that need them — over 3,150 students volunteered in law clinics in 2016-17, dealing with over 18,000 enquiries. Alasdair Douglas, chair of trustees at LawWorks, said:
"It is heartening to see that student pro bono is now embedded and so well supported at many UK universities."