Cases adjourned and judges sitting in empty courts — but if barristers don't walk out 'the justice system will never recover'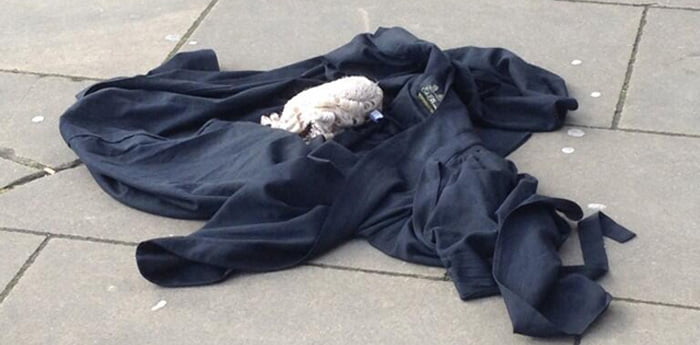 A panel of top lawyers reckons chaos will ensue following criminal barristers' decision to protest against legal aid cuts.
Since 1 April, barristers have refused to take on new publicly-funded work, with murder suspects now finding themselves in court without defence barristers. And the impact only looks set to grow.
Jonathan Black, a partner at BSB Solicitors, told an audience of lawyers last night that it'll take some weeks for non-murder cases to filter through the magistrates' court system and to the crown courts. If the barrister-led action is not settled by then, we may see:
"Judges sitting in empty courts, essentially engaging with prosecutors and perhaps the odd representative from the public defenders' service."
Also speaking at the Why Criminal Justice Matters event, organised by the RSA, was Penelope Gibbs, who is a research associate at the University of Oxford and the director of charity Transform Justice.
She forecasted that "judges will adjourn cases rather than getting unrepresented defendants to struggle to represent themselves". Though "that would be the right thing to do", adjourning so many cases will "create chaos" in a justice system that is already "crumbling".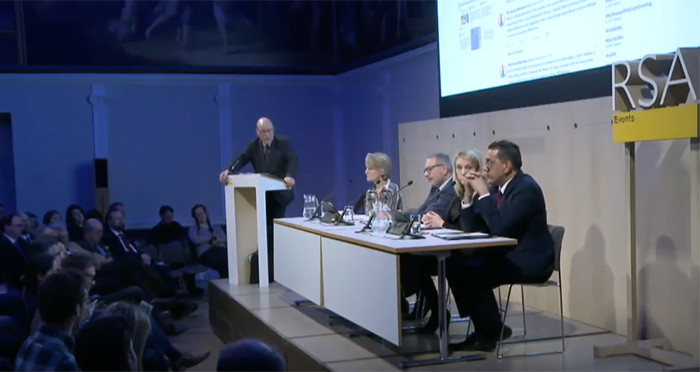 The consequences of the action — which isn't quite a strike as barristers are still working on older cases — sound dire. But it was made in desperation.
During yesterday's discussion — which was chaired by journalist and Legal Cheek Journal columnist Joshua Rozenberg — Angela Rafferty QC stressed that government cuts now penetrate all aspects of the criminal justice system. Barristers are working for little to no money, and are unsurprisingly flocking from the profession because of this.
"The criminal bar has had enough," she said.
But does that mean refusal of new work should follow? One could argue barristers' action is denying members of the public access to justice.
To this, it should be stressed the action was not taken lightly — and that it may be a lesser of two evils.
Rafferty, who is the head of the Criminal Bar Association (CBA), said that if no action was taken the problems may get worse. And "then the justice system will never recover".
And anyway, don't blame the barristers for walking out — blame the government. Rafferty continued:
"The Ministry of Justice could resolve this very easily for relatively small sums of money: no system can withstand this level of cut over a decade."
Also sharing their thoughts on the crumbling criminal justice system yesterday evening was The Secret Barrister (TSB), the anonymous legal advocate whose debut book on the topic has set the legal world alight.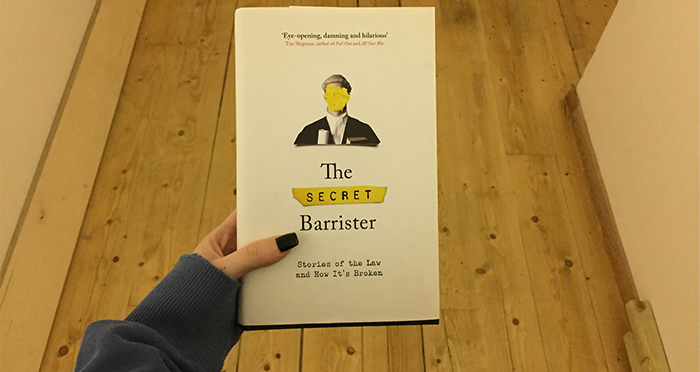 Panellist Black was one of many to heap praise onto the "fantastic" book, which he said "should be on the reading list on every law student". Rafferty, clearly also a fan, confirmed last night that all 650 MPs will be sent a copy of the book following a successful crowfunding campaign.
TSB, whose identity is still shrouded in secrecy, was not present on the panel. But he did livetweet the event and his posts were read out by Rozenberg.
One of his most striking comments came during the discussion of the criminal bar's strike-esque action. Agreeing with the panel, TSB said it wouldn't take huge sums of money for the government to replenish the criminal legal aid fund. He finished:
"Government manages to find money for things it cares enough about. We need to make it care."