Nearly 100 chambers are now refusing to take new publicly-funded cases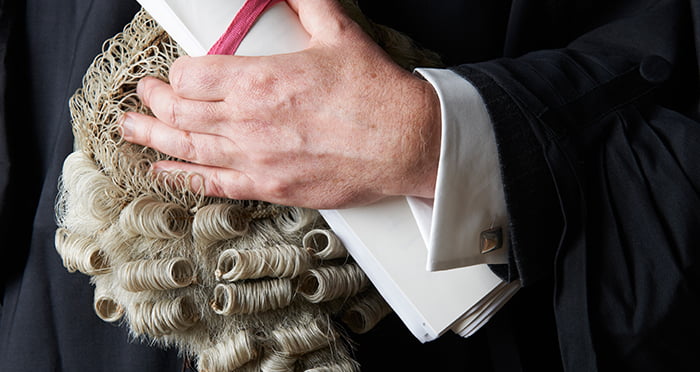 A host of top criminal barristers have requested an "urgent meeting" with the government as the row over cuts to legal aid escalates.
In a message to its members, Criminal Bar Association (CBA) chair Angela Rafferty QC warned that our "broken" criminal justice system is facing an "unprecedented financial assault". Rafferty, a criminal barrister at London's Red Lion Chambers, said:
"It is now absolutely clear to us that this government does not intend to invest in criminal justice at all. In fact it intends to make more cuts."
So with that in mind the CBA has requested an "urgent meeting" with government bigwigs to discuss, among other things, changes to the Advocates' Graduated Fee Scheme (AGFS), which barristers say will result in further cuts to their income. Rafferty continued:
"From disclosure debacles to prison riots, the system is in crisis and has broken. Repair and restoration cannot wait. Our profession cannot wait whilst the onslaught of cuts continue."
Rafferty's message is co-signed by CBA vice chair Chris Henley QC and all six circuit leaders: William Mousley QC (Western Circuit), Kerim Fuad QC (South Eastern Circuit), Paul Hopkins QC (Wales and Chester Circuit), Michael Hayton QC (Northern Circuit), Nigel Sangster QC (North Eastern Circuit) and Michael Duck QC (Midland Circuit).
The meeting request comes as the number of chambers now refusing new legal aid work hits 97, according to a spreadsheet circulating on social media. Criminal barristers have been declining new publicly-funded cases since 1 April in protest against government cuts to criminal justice.
Rafferty said: "We will not see any change for the better if we don't fight for it."
And it's not just barristers who are putting pressure on the government. Last week, hundreds of campaigners held a vigil outside the Ministry of Justice (MoJ) building in protest.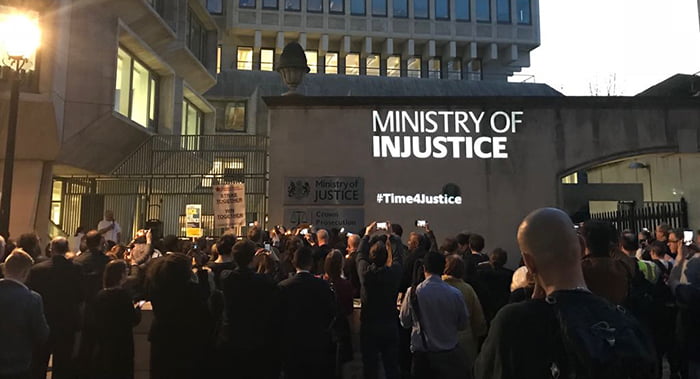 Speakers at the event, organised by campaign group the Justice Alliance, included Garden Court Chambers' Mark George QC, Shadow Justice Secretary Richard Burgon MP and Young Legal Aid Lawyers co-chair Katherine Barnes.